There are many reasons to pursue  medical coding jobs. They include: job security, good pay, and flexibility. The Federal government has set a goal for all Americans to have electronic health records by 2013 which will create nearly five million new health care jobs, according to the U.S. Department of Labor. Additionally, medical technology advancement has greatly contributed to the number of medical tests, treatments and procedures that are performed by healthcare providers. As a result, scrutiny of these medical records by regulators, payers and patients, continues to increase. So, medical coding jobs will continue to be a needed niche to fill. Medical coders can help to move medical claims through the system – accurately and efficiently.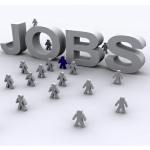 How to Find Medical Coding Jobs
Getting a medical coding job, like any other job, takes patience and perseverance. Here are some tips on where to begin your medical coding job search:
The American Academy of Professional Coders (AAPC) Medical Coding Jobs Database:

This  comprehensive medical coding jobs database allows job seekers to quickly scan through its job database while networking with other health care professionals locally or nationwide.
Social Media: Use it. Facebook and LinkedIn all have pages dedicated to finding medical coding jobs. In the search bar, type in "medical coding jobs" and several group options to join will pop up.  Also, if you have a personal social media page or pages, ask questions there. Tell people that you are looking for a job; you never know who is reading your posts and who they know.
Medical Coding Job Boards: There are many forums and job boards out there. A few you may want to check out include:
Job Forums: These are not necessarily specific to medical coding jobs, but they do have job categories that you can search. So, check out places like Indeed.com; Monster.com; CareerBuilder.com; and GlassDoor.com.
Network. Talk to other medical coders. Join medical coding forums; sign up for medical coding e-newsletters; get involved with medical coding associations. Join your local AAPC or American Health Information Management Association (AHIMA) chapter. Read more here: Job Prospects for an AAPC Certified Coder vs. an AHIMA Certified Coder
Also, join our medical coding certification forum. It allows you to ask questions and to network with other medical coders.  The article Medical Coding Job Search and Medical Coding Job Search Tips will provide you with more detailed information on this subject.
Medical Coding Jobs At Home
There are many medical coding jobs out there that may allow you to work from home. Or, you may even consider going out on your own. Here are some things to consider first:
Work outside of the home first.If you have not worked in the field, many people find it more beneficial to work in an office setting at first to begin building relationships. Typically, medical coding and billing businesses are generated from referrals. So, prior work history is important to establishing a positive client base.
Get certified. The first step in getting established in a medical coding job from home is to make sure you're certified. Employers want medical coders who are certified, and potential clients are no different.  Become certified and then maintain that certification. Once you are certified, the doors will really begin to open and starting a home business becomes a more realistic option.
Get guidance.The more guidance you can get up front from people who are experienced in the medical coding field, the easier making a transition to a medical coding job from home will be.
Make a name for yourself. While you are working, make a name yourself. Become that "go-to-coder." People will remember this and these people will likely become valuable resources in the future.
Network.  Join related organizations. Talk with other medical coders who have started businesses. They are often willing to share their stories with you on how they got started in their medical coding job at home.
So, is there a secret formula to all of this when it comes to finding a job in medical coding job? Well, yes. Don't fight the system; embrace it. Work with it and it will work for you.
Related Medical Coding Jobs Links:
AAPC Medical Coding Jobs Search Page
Average rating:
1 reviews
Aug 24, 2016
Medical Billing Specialist and Blitz Student
I believe building a brand and a network is extremely important, Especially when the end result many are looking for is working from home, The building of a brand and a network should begin as soon as you decide to become a coder. You will have a lot to prove even with a certification in hand. Do the leg work before looking for a job. Remember knowledge is power!Attend AAPC or AHIMA meetings to learn who the influential players are. Become a sponge around the influencers.... listen and learn...these people can become valuable mentors. While doing this, you will start building relationships that will follow you in your career! And hopefully, your BRAND becomes known as hard worker, reliable, great work ethics......Another important way to get branded or into a network is by volunteering for hospitals, nursing locations, any place that has "extra" work you can later volunteer to help with.....hint: filing.....you will help build your relationship and when job opportunities are mentioned these people will think of you!It is not much fun to work for free but the priceless value of these opportunities could put you into the best place for employment opportunities for the rest of your career!