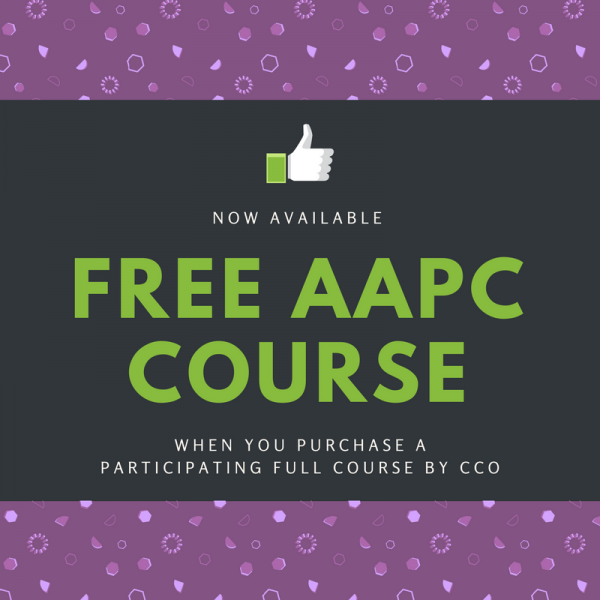 I just wanted to take a quick moment to let you know about two rather important things that are going on…
Free AAPC Courses
We're including FREE AAPC courses with select full CCO courses. So when you invest in a CCO Course listed below, you're essentially getting the equivalent AAPC Course as well.
Participating CCO Courses
Sorry, but Review Blitzes and other courses not listed above are not eligible for free AAPC Courses.
So if you're thinking about getting a new certification, investing with CCO is what my kids refer to as a "no-brainer". Probably because in addition to the free AAPC Course, you'll also get 9 months of access to…
A Certified CCO Instructor to answer your questions and keep you accountable
Plus many more bonuses and discounts on AAPC exams and AAPC membership
In contrast, the AAPC only gives students 4 months of access. That's pretty short considering most courses take 3-4 months to complete and sometimes life gets in the way.
By the way, if you're an existing student for one of the courses listed above, you already have access to the respective AAPC course inside our Members Area.