Welcome to excerpts of the Coding Certfication November 2012 medical coding certification webinar!
Special guest Ruth Sheets recently joined the team of CCO and joined us on the webinar to share some of her experiences as a relatively new coder and how she successfully passed her first test.
Here's a recap of the questions we covered:
– What is the diagnosis code assignment for contraction of the anterior capsule causing the intraocular lens implant to be displaced following extraction of a cataract?
– V-codes – in particular knowing WHEN we would need to add one
– Orthopedics – Casting & Strapping
– Coding for GERD
– Is there a rule of thumb to which code should be billed first if the ICD-9 does not state otherwise?
– Explaining the use of "Omit Code" in the ICD-9?
– Debridement and Skin Graft
– Hypertension & Chronic Kidney Disease
– CEU's and the CPC
– Internet Search Tips for Coders
Please join us next time!
Watch the full medical coding certification webinar now! We have a special "Webinar Replay Club"… and When you join the club you get first access to the replay of the live event every month. Most importantly, it also includes a printable transcript containing every word spoken during the webinar.
Join here: https://www.cco.us/webinar-replay-club
$10 a month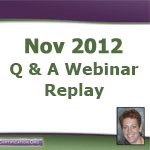 Related Medical Coding Certification Webinar: