If You've Been Let Down By An AAPC Course, Check Out Ryan's Story!
CCO Helped Him Take the CPC Exam with Confidence
See why people like Ryan Gosselin trust CCO to give them the resources they need to advance in their medical coding profession.
Ryan's story provides you with a clear picture of the path to passing the CPC certification exam with confidence and on your schedule. See what worked for Ryan and decide for yourself if a similar plan could work for you!
This client case study covers:
How Ryan discovered he was not learning nearly enough through the AAPC.
The precise package of material Ryan used to pass his exams.
First-hand testimonial of what it's like to work with CCO
If you've considered becoming certified, but haven't taken the leap, read this case study to see how CCO can help you get there sooner!
Student Case Study: Ryan Gosselin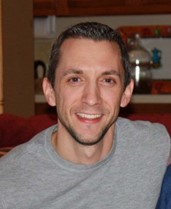 "At no point during my CodingCertification.org training did I feel like I was on my own," Ryan says. "I always felt like I was part of a close-knit team that was cheering me on to succeed. When I sat down to take the CPC exam, I was confident and even completed it with an hour to spare"
After working for the Lee Memorial Health System for two years, Ryan had grown accustomed to the daily challenges of his job and was ready to take on more. CodingCertification.org made it possible for him to quickly advance.
Coder Challenge:
A position was coming available at Ryan's workplace that required the CPC credential. He knew he wanted to make a move and quickly jumped into action.
Coder Solution:
Initially, Ryan purchased the full Medical Coding Course from the American Academy of Professional Coders (AAPC). While struggling with the cardiology section, he found a CCO cardiology video on YouTube. He quickly realized he was not learning nearly as much through the AAPC. He purchased the Blitz Videos and then upgraded to the entire Physician-Based Medical Coding Course. After about two months of studying, he passed the CPC exam on his first try and landed the job – no problem! He is now the Reimbursement Specialist for Physician Billing.
What did Ryan like best? 
Time management tips that included how to eliminate answers.
Tips for making notes next to codes for quick and easy access during exam.
Ongoing staff support and quick response time to queries.
Interactive and fun learning style.
"I've already purchased the auditing course to get my CPMA and plan to pursue my CPC-I in the future," he says." I see a future in becoming a coding educator one day."