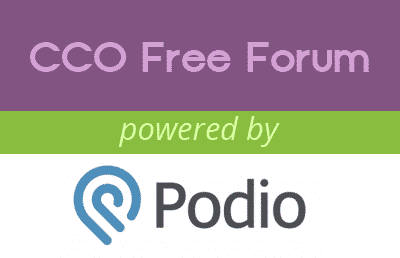 How to Sign Up for the CCO Free Forum
The new CCO Free Forum is a major upgrade over our older forum but the signup process is a bit different to other forums you might have joined.
It works a lot like a "Private Group" on other social networks except it's hosted by a company called Podio.
This means you'll first need to create an account at Podio to access our CCO Forum. Here are the steps to joining our CCO Free Forum.
Please Complete All Steps In Order To Ensure a Smooth Signup Process!
Step 3
Submit This Form To Request an Email Invite