ICD-10-PCS Procedural Coding Course
A Complete, Online Education on ICD-10-PCS Procedural Coding
For over 16 years we have been teaching medical coding – with many students successfully passing their first exams after training with us by viewing our videos and learning our techniques. This ICD-10-PCS Procedural Coding Course will provide you with the training you need to learn ICD-10-PCS in a medical environment.
Who Can Benefit From This ICD-10-PCS Course:
Medical coders wanting to learn the procedural coding side of inpatient coding
Those with an existing understanding of ICD-10-PCS
Clinicians wanting to improve their auditing skills
Those desiring to sit for CCS exam
Healthcare workers looking to switch roles at their workplace such as front office clerks, medical receptionists, case managers, medical records clerks, transcriptionists, schedulers, research coordinators, nurses, caregivers or similar roles.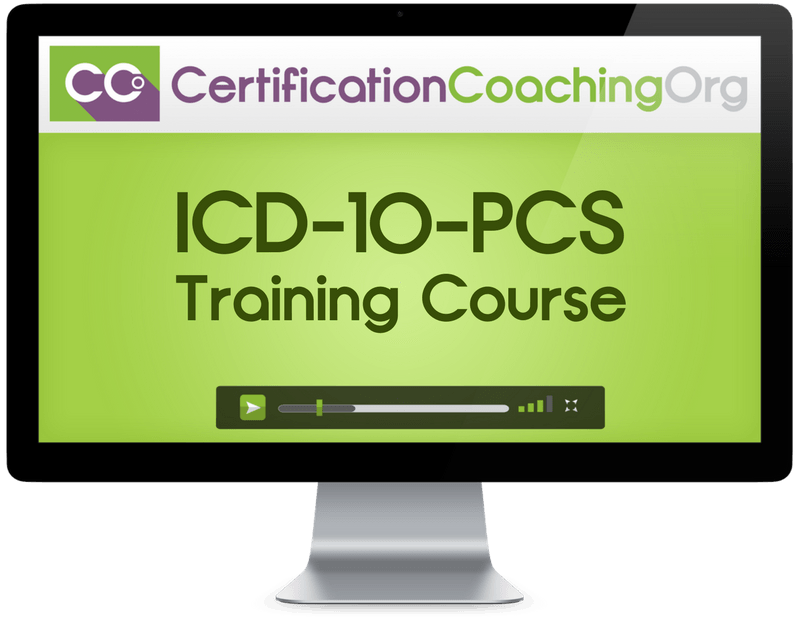 ICD-10-PCS Procedural Coding Course
ICD-10-PCS Course Features
Terminology coverage specific to ICD-10-CM/PCS familiarizes you with the terms and definitions you'll encounter most frequently in coding practice.
Anatomy and physiology content helps you accurately interpret medical reports to code effectively in ICD-10-CM/PCS.
Pathology terms are organized by disease and disorder classification so you can practice locating information just as you will when coding with ICD-10-CM.
ICD codes provided for pathology terms and signs/symptoms help you associate diagnoses with related codes.
In-book exercises test your understanding as you learn.
Pathology and procedure terminology tables challenge you to decode terms by word origins and definitions.
Root operation information is incorporated into procedure tables to familiarize you with the associated common suffixes.
Electronic medical record format familiarizes you with documentation commonly used in healthcare settings.
Guideline Alert! boxes link terminology to relevant ICD-10-CM/PCS information at a glance.
Be Careful! boxes alert you to similar and potentially confusing word parts and terms.
Amazing CCO Support Every Step of the Way
What is even better than the core lessons and tools included in this course? The answer to that question is having CCO's team of certified coaches who are always available to assist and answer your questions as needed.
Let us not forget CCO's earned reputation in the industry as having unique and proprietary teaching methods, together with lots of warm and friendly moral support to get you through it from beginning to end.
While we pride ourselves as having some of the best teachers and unique teaching methods, with the most competitive prices around, our students still always feel like they are part of a family, not some learning institution.
Each and every one of you, are important to us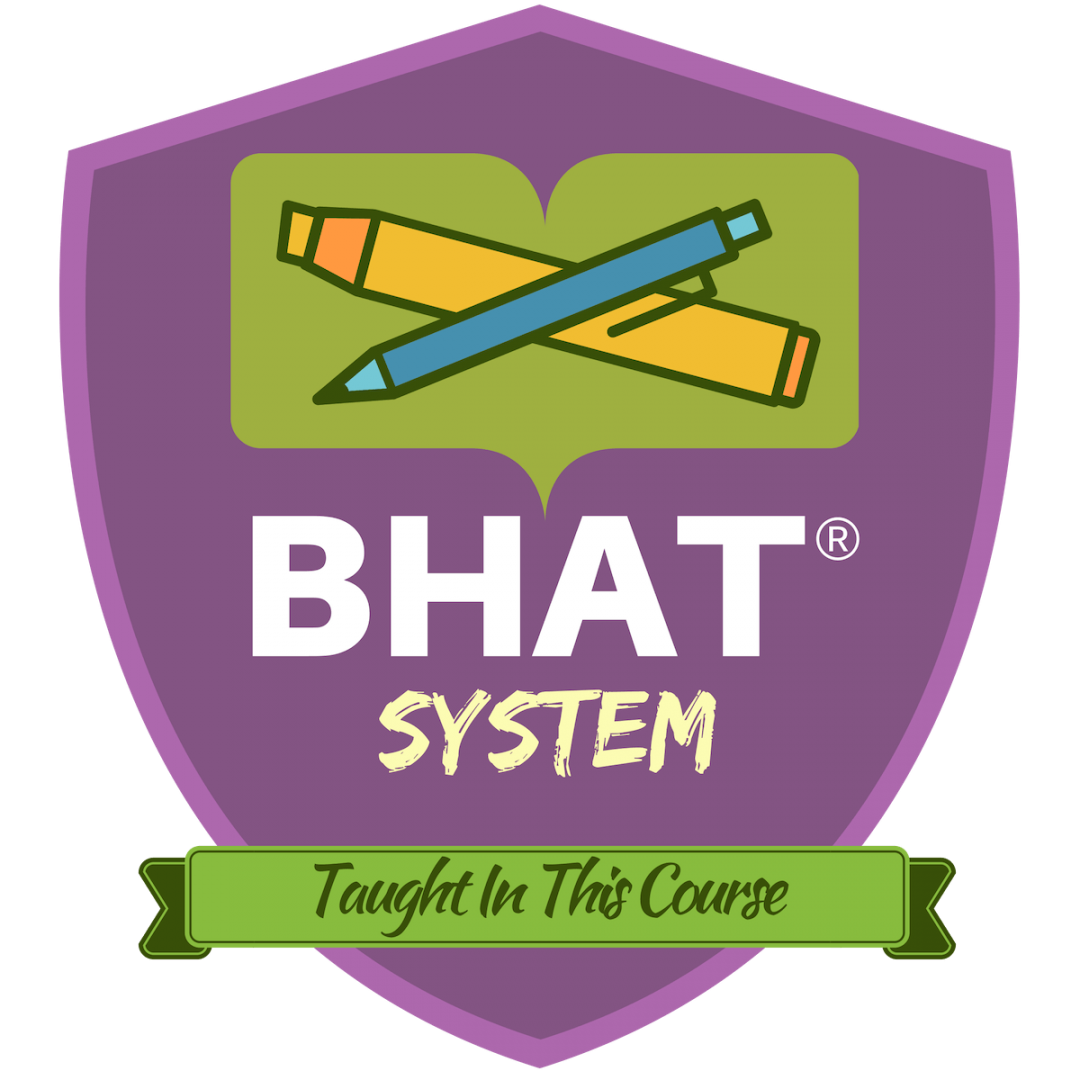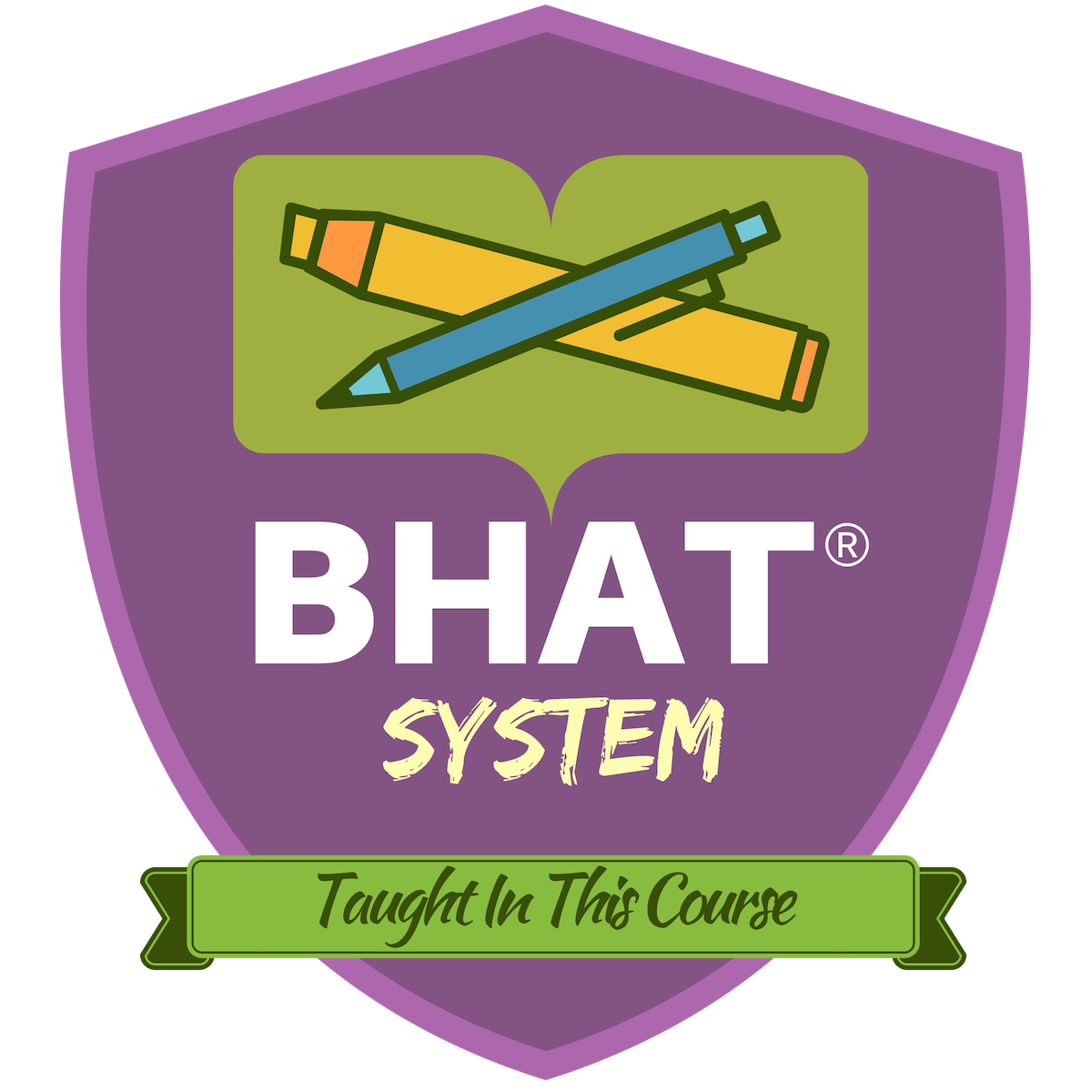 Includes The BHAT® System
BHAT® (pronounced 'bat') stands for "Bubble, Highlight and Annotate Technique". This is a proprietary system, which is used in connection with our educational services, created by Laureen Jandroep in 1999 that uses bubbling, highlighting and annotation techniques to help students quickly find key answers in their manuals during the open book CPC® exams.
Instead of flipping back and forth between pages where the guidelines are, the answers are right next to the codes when a student takes the board exam. Students have stated the BHAT® system gave them the confidence they needed to pass the exam. Another plus: the BHAT® system also helps coders in their day to day coding work! [Learn More]
What You Can Expect From Our
Medical Terminology and Anatomy Course
40 Hour Equivalent Course
This isn't a short one-time bootcamp or webinar event. This is a full and comprehensive 40-hour equivalent course which dives into the details of ICD-10-PCS within a medical coding environment.
Self-Paced, Online Courses
All our courses are available 24 hours a day, 7 days a week from any internet-enabled device. You can learn at your own pace and rewind whenever necessary to re-learn topics.
9 Months of Continuous Access
We include 9 months (270 days) of continuous access to the course. If you decide to take a break, you can always return anytime within those 9 months to pick up where you left off.
Easy to Understand Style
We know it can be hard to learn coding material. That's why we pride ourselves on our "easy to understand" teaching style. Keeping you engaged and learning is our top priority.
Chapter Tests
We include chapter tests to ensure you've learned the material properly before moving on. If you hit a roadblock, simply revisit the online chapter lessons to refresh your knowledge.
Student Support Forums
Our Student Support Forums are where students, staff and instructors can meet virtually inside a private discussion area to ask questions or simply chat about course topics and news.
Live Group Webinars
Our instructors meet with many students on a live "group webinar" via video conferencing to answer all course and career questions. As a full course student you're invited to call or log in and ask questions during the live event.
Certified Instructor Support
Our certified CCO Instructor will first get to know you during your welcome call. During your study, they will also provide ongoing encouragement, guidance and direction via private, forum-based coaching.
ICD-10-PCS Course Contents
Introducation to ICD-10-PCS
Medical and Surgical Section
Obstetrics Section
Placement Section
Administration Section
Measurement and Monitor Section
Extracorporeal Assistance and Peformance and Extracorporeal Therapies Section
Osteopathic, Other Procedures, and Chiropractic Section
Imaging, Nuclear Medicine, and Radiation Oncology Section
Physical Rehabilitation and Diagnostic Audiology Section
Mental Health and Substance Abuse Treatment
New Technology
Students Reviews of Our ICD-10-PCS Course
Just want to let everyone know that I took my CPC exam on December 08 and passed with an 88%. I did an online course so I did not have a teacher in front of me at any time. I attribute much of my success to the Blitz videos because then it felt like a teacher to help me. Laureen is the best! If I can do this at age 54 then anyone can do it! Do not doubt yourself, hard work and hard studying pay off. I did over 750 practice questions to get me ready for this. Not one question was on the exam but I think it definitely got me well prepared along with the "Bubbling and Highlighting" technique. Good luck to anyone studying for the CPC!
– Darlene Bakaj-Wood, CPC-A
Invest In Your Education Today!


Yes! Please I'd Like to Order The ICD-10-PCS Course
I understand I'll be receiving online access to the entire ICD-10-PCS Course plus access to the BHAT® Cave and other CCO resources listed on this page for a small investment!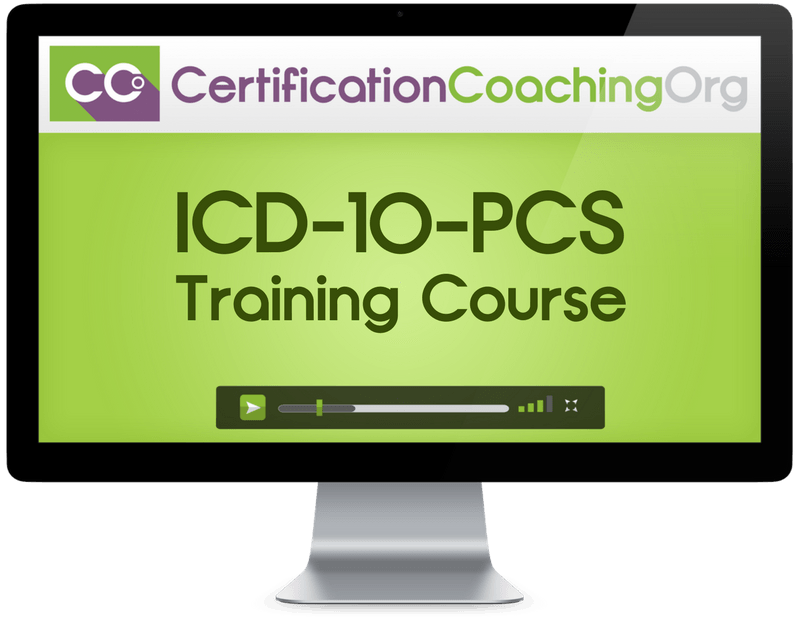 One Payment
$729
Make a Single Payment Today
24/7 Instant, Online Access
ICD-10-PCS Review Blitz ($149 Value)
BHAT® Cave
Live Student Webinars
Student Support Hub (SSH) Forum Support
Private, One-on-One Coaching
1 Welcome Phone Call, 4 Support Phone Calls
9 Months of Access
Books/Manuals Not Included. See Required Books
Here
.
ADD TO CART
2-Payment Plan
$399
$399 Today, Then 2nd Payment of $399 in 30 Days
24/7 Instant, Online Access
ICD-10-PCS Review Blitz ($149 Value)
BHAT® Cave
Live Student Webinars
Student Support Hub (SSH) Forum Support
Private, One-on-One Coaching
1 Welcome Phone Call, 4 Support Phone Calls
9 Months of Access
Books/Manuals Not Included. See Required Books
Here
.
ADD TO CART
We Also Accept Affirm and Klarna Cards.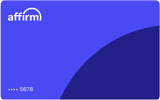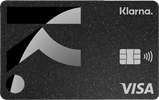 Frequently Asked Questions
Is a Textbook Needed for The ICD-10-PCS Course?
Yes. This course requires the separate purchase of a textbook. Please see the list here.
Are There Any CEUs Included?
No, there are no CEUs included with this course effective Jan 17th, 2019. If you need CEU's, please consider joining the CCO Club. https://www.cco.us/club/
Is There Any Coding Taught or Required for This Course?
No, this ICD-10-PCS Course does not require or teach any coding concepts.
Videos can only be played while connected to a high-speed internet connection. We do not allow videos to be downloaded or played offline.
When Will the ICD-10-PCS Course Be Available for Viewing?
The ICD-10-PCS Course is already complete and live. You can watch them immediately after ordering.
Is This Course Structured Like a Bootcamp or Live Webinar?
No, all the lessons have been pre-recorded by our Certified Instructor and will be available for replay via any modern internet-enabled device.
What Is the Refund or Cancellation Policy?
Due to the instant availability of internet-based training, CCO does not provide refunds or cancellations on any of our products including Courses, Review Blitzes, Practice Exams, Bundles, CEU Classes, Combos or CCO Club payments.