COC Practice Exam
Carefully Crafted by CCO Certified Instructors to Feel Just Like the Real AAPC COC Practice Exam. Improve Your Chances of Passing!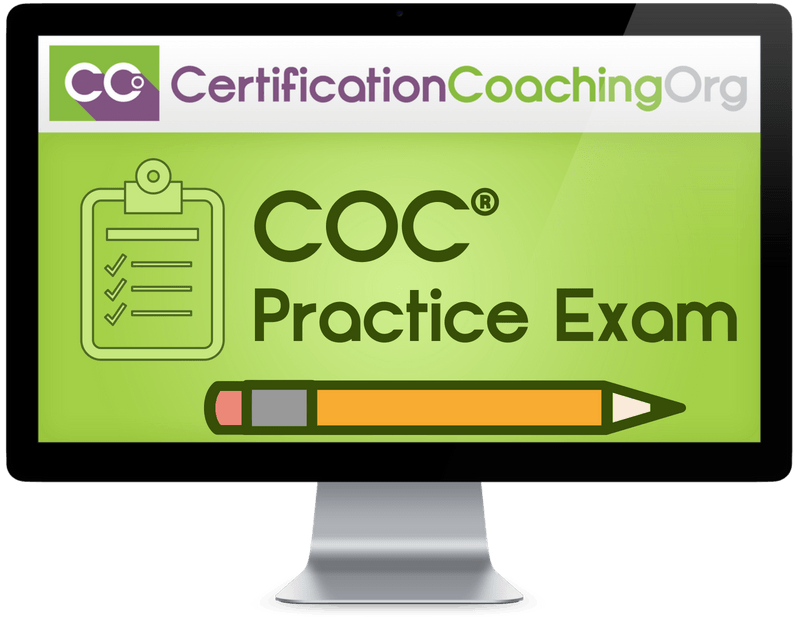 Test Your Outpatient Medical Coding Knowledge With Our COC Practice Exam
Are you planning to sit for the AAPC COC Practice Exam and are looking for a way to test your readiness?
Did you fail the COC® exam and are looking for help with your retake?
Is your new job testing for COC® Outpatient Coding proficiency?
Don't worry, you're not alone. Hundreds of students have used our CCO Proven Process and COC Practice Exams to help prepare and pass the AAPC's COC® Exam.
Why Is Our COC Practice Exam So Effective?
Unlike other Inpatient coding practice exams in the marketplace, all our instructors are CPC® Certified and many have sat through the original AAPC COC® Exam. We learned the material in detail and have been working with students for years to help teach them Outpatient Medical Coding. Now we've assembled our knowledge into these COC® Practice Exams to help prepare for the official exam. Here are a few things you can expect from our tests.
Inspired by the AAPC COC® Exam
Many CCO Instructors have previously sat and passed the AAPC COC® Exam. With our combined experience, we have first hand knowledge of what you need to know for Inpatient coding. These practice tests mimic the experience as closely as possible.
Real World Examples
We've gone through a lot of trouble to verify our COC Practice Exams are accurate and correctly coded. We have each question reviewed by Certified instructors before they're approved. And most of these cases can be seen in the real world.
Answer Rationale Included
You know what's frustrating? Getting a COC® exam answer wrong and not knowing why. That's why CCO has included full rationale explanations with every COC® question in our practice exams. So don't worry, if you get any questions wrong, you'll know why.
Instant Online Results
All our Mini-Mock COC® Practice Tests are immediately available online from any internet-enabled device in the world. So once you've completed the test, you'll immediately know your score.
Unlimited Retakes
All our Mini-Mock COC® Practice Tests are available online you can retake them as many times as you like. Please note, however, that the questions will not change with each retake.
9 Months of Access
We provide 9 months of access to our Mini-Mock COC® Practice Tests so there is no need to rush through all the questions at once. You can set your schedule and practice on your own convenience.
Save & Resume Feature
Can't finish the test in one sitting? No worries! We provide a helpful "Save and Resume" feature with every Mini-Mock COC® Practice Exam so you can stop and resume the test whenever you like.
Certificate of Completion
Once you've passed our Mini-Mock COC® Practice Exam, you will be able to instantly download a Certificate of Completion which will contain your name, the name of the test and your passing score.
How to Pick the Best COC Practice Exam?
The COC™ (formerly CPC-H®) examination consists of questions regarding the correct application of CPT®, HCPCS Level II procedure and supply codes and ICD-10-CM diagnosis codes used for coding and billing outpatient facility/hospital and freestanding ASC services to insurance companies.
The best COC® practice exams should be able to fully prepare its examinee for the real medical outpatient exam. It's critical that important topics and questions are clearly laid out so examinees are not surprised on the day of the exam.
The AAPC COC® exam is 150 multiple-choice questions and must be completed in 5 hours and 40 minutes or less.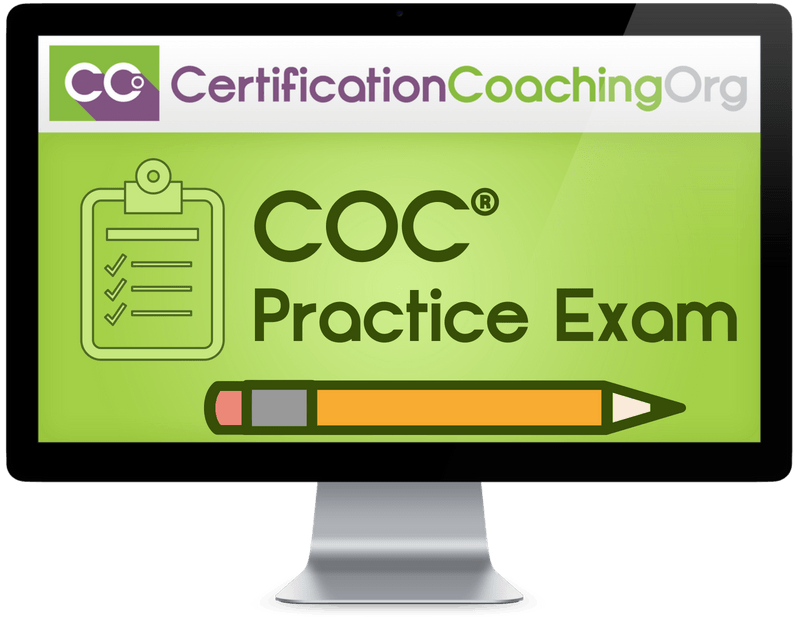 There Are Nine Areas Covered in the Official COC® Exam
Medical Terminology
Medical terminology for all systems in the human body
Anatomy
Anatomy for all systems in the human body
Coding Guidelines
ICD-10-CM Official Guidelines for Coding and Reporting
CPT® coding guidelines and parenthetical notes
Modifier use
HCPCS Level II Coding
Modifiers
Supplies
Medications
Procedures performed on Medicare patients
Surgery and Modifiers
Procedures approved for outpatient hospital facilities
Procedures approved for ASC facilities
ICD-10-CM
ICD-10-CM Official Guidelines for Coding and Reporting
Diagnoses for all the chapters included in ICD-10-CM
Diagnosis questions will also appear in other sections of the exam from the CPT® categories
Payment Methodologies
Services covered by Medicare Parts A, B, C, and D
Medicare as a secondary payer
Requirements for completion of UB04 claim form
Requirements for completion of CMS 1500 claim form
OPPS Payment MethodologyAPCs
Revenue codes
Status Indicators
Payment Indicators
Condition codes
Calculation of proper payments (excerpts from Addendum B and Addendum AA are provided on the exam)
IPPS Payment MethodologyElements needed to determine MS-DRGs
Code sets required for inpatient claims
Reimbursement for teaching hospital setting
Charge masters
CPT®
Topics include Evaluation and Management (Emergency Department, Outpatient Clinics, Observation, Critical Care), Surgery (Procedures approved for outpatient hospital facilities, Procedures approved for ASC facilities), Radiology (Diagnostic Radiology, Diagnostic Ultrasound, Radiologic Guidance, Mammography, Bone and Joint Studies, Radiation Oncology, Nuclear Medicine), Laboratory/Pathology (Organ and Disease Panels, Drug Testing, Therapeutic Drug Assays, Evocation/Supression Testing, Consultations, Urinalysis, Molecular Pathology, MAAA, Chemistry, Hematology and Coagulation, Immunology, Transfusions, Microbiology, Anatomic Pathology, Cytopathology, Cytogenetic Studies, Surgical Pathology, In vivo and Reproductive), and Medicine (Immunizations, Psychiatry, Dialysis, Gastroenterology, Ophthalmology, Otorhinolaryngology, Cardiovascular, Noninvasive Vascular Studies, Pulmonary, Neurology, Central Nervous System Assessments, Hydration, Therapeutic and Diagnostic Administration, Chemotherapy Administration, Physical Medicine and , ehabilitation, Patient Education and Training, Non-Face-to-Face Nonphysician Services, Moderate Sedation)
Our CCO Proven Method for Passing the COC® Exam
Passing the COC® Exam is easy when you use Laureen's time-tested and proven method. Follow the 3 simple steps below to practice and you'll practically guarantee yourself a passing grade.
Step 1: Get a Timer
For Step 1, grab a timer from the kitchen. We prefer the small digital ones or even a smartphone. Since the AAPC exam is timed, this is a critical component to passing the exam.
Step 2: Timed Quiz
For step 2, begin our online Mini-Mock Practice Exam while spending a maximum of 2 minutes per question. If you exceed 2 minutes per question, you're not ready and you should consider taking our COC® Review Blitz as a refresher.
Step 3: Score 85%
For step 3, you need to score a minimum of 85%. Do this, and you're good to go! If you score less, you'll need our COC® Review Blitz and another practice exam.
100% VERIFIED Student Reviews
We are fully dedicated to our students. When you buy our practice exams, there is no need to worry about customer support. With thousands of users and counting, you cannot go wrong with CCO. Read what our students are saying about our COC Practice Exam and related products!
ARE YOU READY TO STUDY WITH OUR COC Practice ExaM?
Alexandrite Practice Exam
24/7 Instant, Online Access
60 Questions
Online-Based
Unlimited Retakes
Instant Results with Rationale
9 Months of Access
ADD TO CART
Citrine Practice Exam
24/7 Instant, Online Access
60 Questions
Online-Based
Unlimited Retakes
Instant Results with Rationale
9 Months of Access
ADD TO CART
Frequently Asked Questions
Why Are There Only Two COC Practice Exams?
We are working on creating COC Practice Exams in the upcoming months. In the meantime, we've made these exams available for anyone interested in preparing for the COC exam.
Do the Questions Change Every Time You Retake the Same Exam?
No, the questions will not change. Each exam is programmed with only 60 of the same questions. If you suspect you will need more questions, we recommend investing in other exams.
Does the Practice Exam Have to Be Completed in One Sitting?
No. We provide "Save and Resume" functionality so you can return to the test later for completion.
Do I Get a Score and Rationale for Each Exam?
Yes. When you finish the test, at the bottom of the test, click on "Submit Your Answers" and you will be shown your results instantly. The rationales to each question can be seen by scrolling down.
Is the Practice Exam Instantly Available?
Yes! All our exams are instantly available online wherever internet is available. After you complete your purchase, you'll receive an email containing your login details to the CCO Gradebook.
Can I Print the COC Practice Exam?
No, we do not provide a printable version of the COC Practice Exam. You will need to login to the online version to take the exam and input your answers and receive your score and rationale.
.
What Is the Refund or Cancellation Policy?
Due to the instant availability of internet-based training, CCO does not provide refunds or cancellations on any of our products including Courses, Review Blitzes, Practice Exams, Bundles, CEU Classes, Combos or CCO Club payments.