Risk Adjustment Coding Review Blitz by CCO
Review, Refine and Refresh Your Knowledge of Risk Adjustment for the CRC Exam
(Also Known as HCC – Hierarchical Condition Category Coding)
Our Risk Adjustment Coding Review Blitz videos provide a succinct and thorough explanation of Risk Adjustment that will help you bring your skills up to speed for your current or upcoming CRC® Exam.
In addition to the Risk Adjustment Coding Review Blitz videos, we also provide access to the Agenda, Handouts and PowerPoint handouts.
So are we the best Risk Adjustment Review and CRC® Exam Preparation on the market? We certainly think so. And after comparing our value-packed 'extras' and price, we're certain you will too.
This CRC® Exam Preparation is Perfect For…
Medical Coders wanting a Quick Refresher on Risk Adjustment Coding before sitting for the AAPC CRC® Exam
Medical Coders That Took a Risk Adjustment Coding Course Elsewhere But Don't Feel Ready for the CRC® Exam Yet
Risk Adjustment Students Taking their 1st, 2nd or 3rd CRC® Exam and Looking for Valuable Tips, Strategies and Insight on the CRC Exam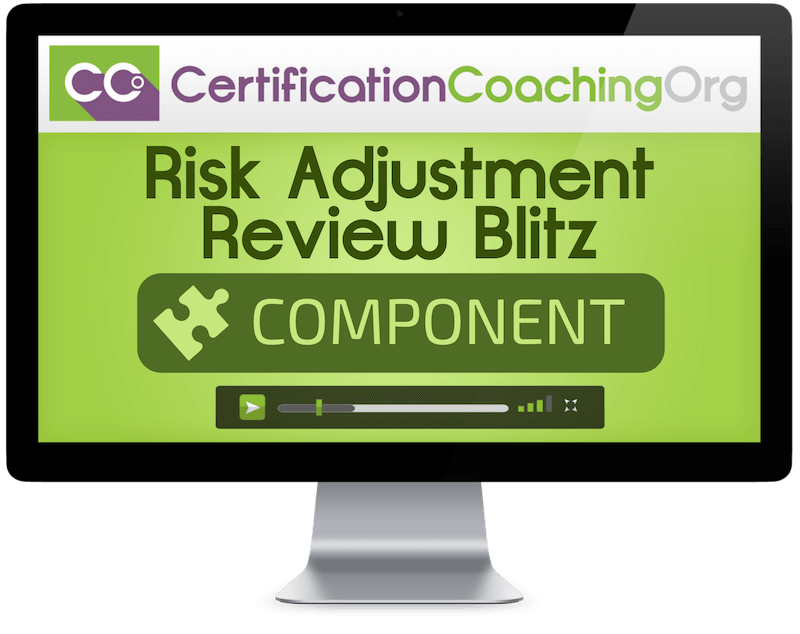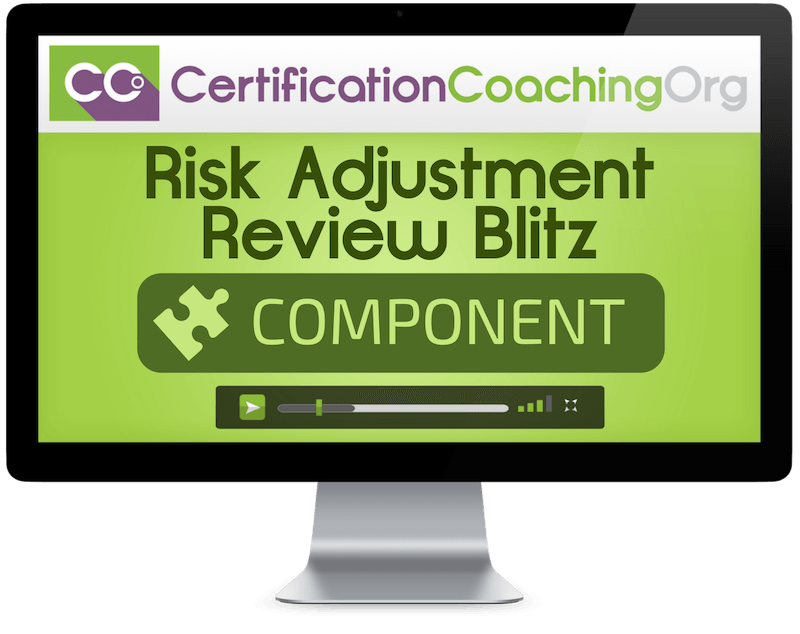 This website is not endorsed by, affiliated, authorized, or sponsored by the AAPC. CRC® is a registered trademark of AAPC.
"I just found out I passed the CRC® exam yesterday! Thanks to the help of the Risk Adjustment Coding blitz and practice exams! The practice exams helped take the test jitters away. Everything was helpful from the Risk Adjustment Coding BLITZ, BHAT® system and all the practice exams. Thank you CCO for being a part of my success!!" –Abigail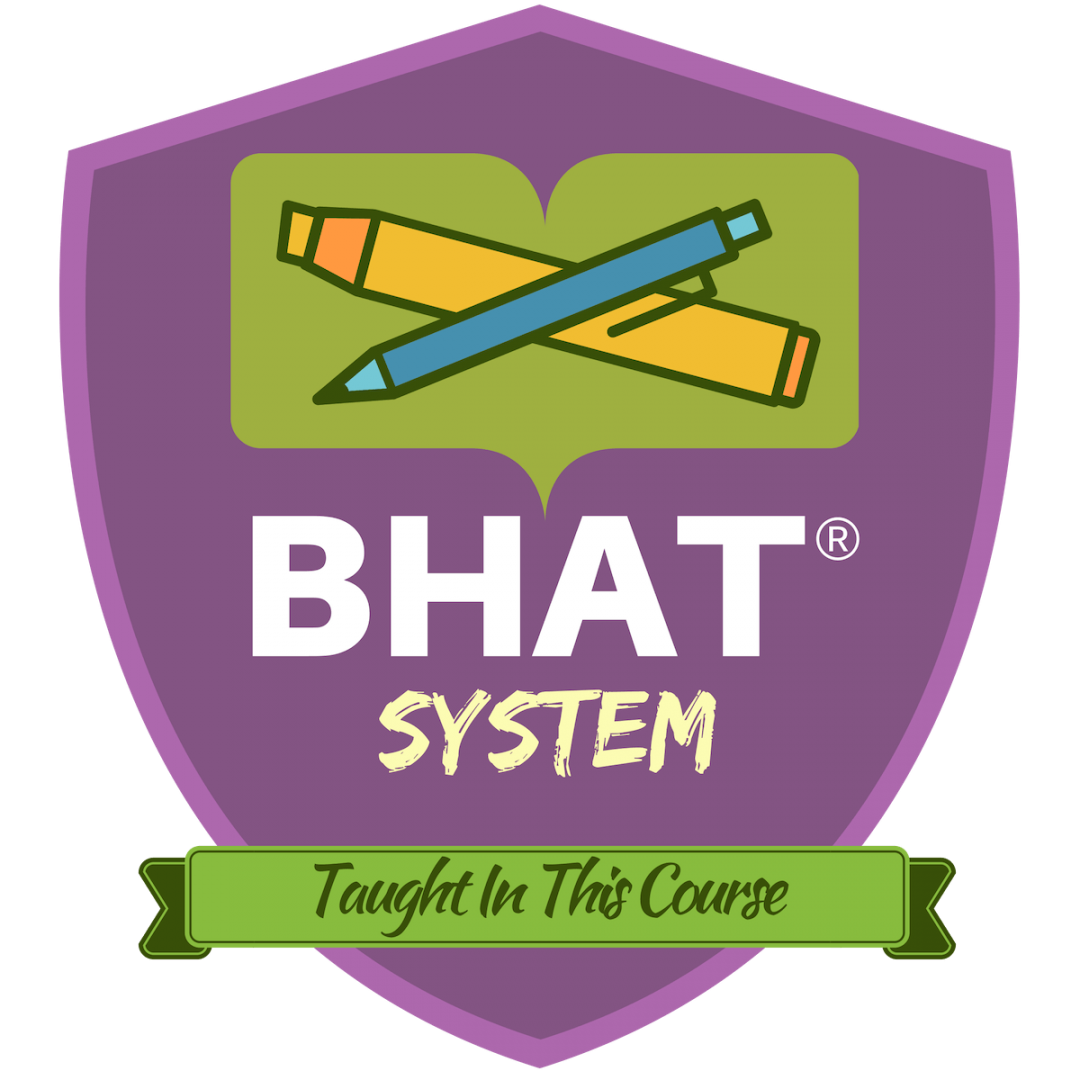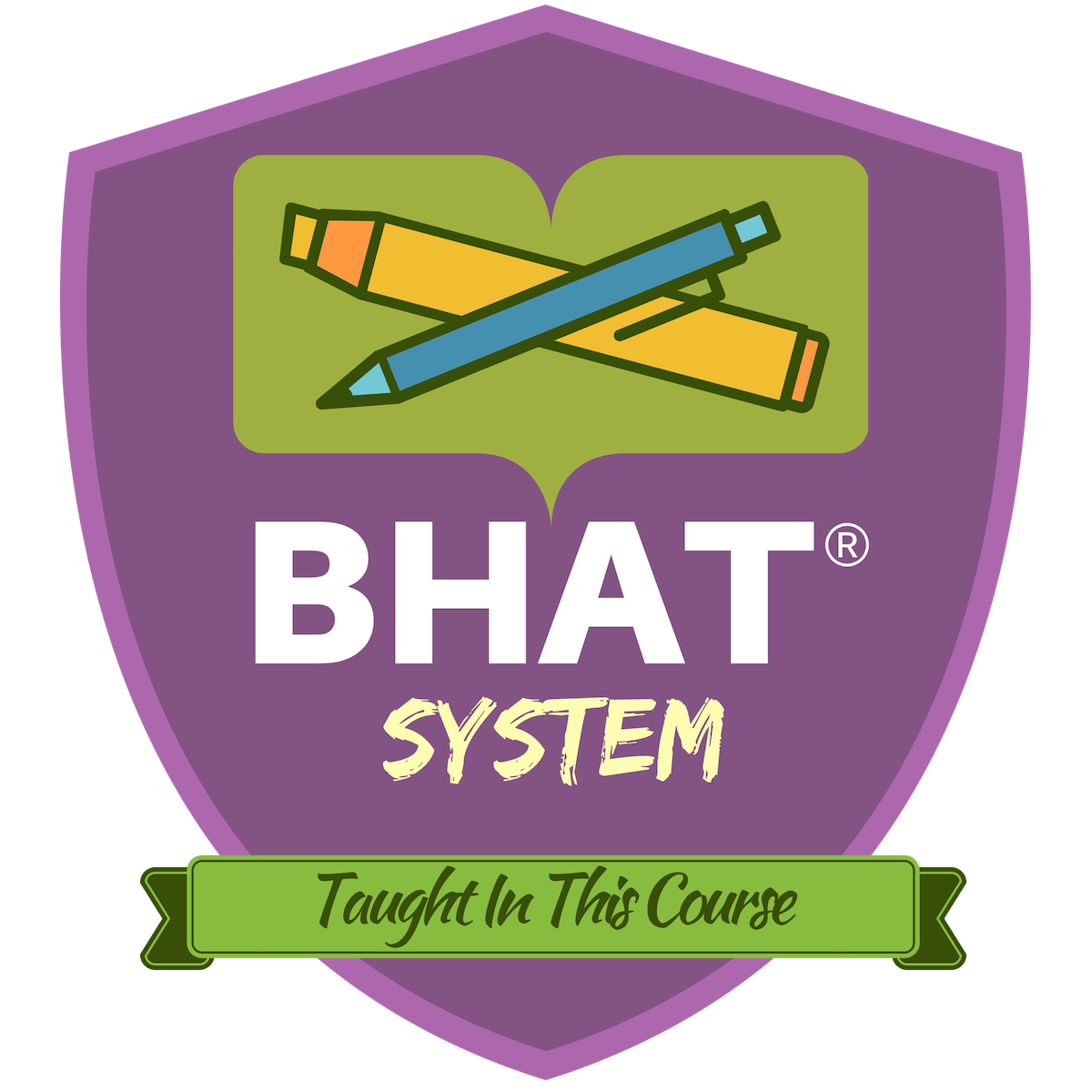 Includes The BHAT® System
BHAT® (pronounced 'bat') stands for "Bubble, Highlight and Annotate Technique". This is a proprietary system, which is used in connection with our educational services, created by Laureen Jandroep in 1999 that uses bubbling, highlighting and annotation techniques to help students quickly find key answers in their manuals during the open book CPC® exams.
Instead of flipping back and forth between pages where the guidelines are, the answers are right next to the codes when a student takes the board exam. Students have stated the BHAT® system gave them the confidence they needed to pass the exam. Another plus: the BHAT® system also helps coders in their day to day coding work! [Learn More]
What You Can Expect From Our
CRC Review Blitz
6 Hour Training
This is a 6-hour Review Blitz video training of CRC which helps you refine, refresh and review your knowledge of Risk Adjustment Coding in preparation for the AAPC CRC® exam.
Self-Paced, Online Review Blitz
All our Review Blitzes are available 24 hours a day, 7 days a week from any internet-enabled device. You can learn at your own pace and rewind whenever necessary to re-learn topics.
9 Months of Continuous Access
We include 9 months (270 days) of continuous access to the Review Blitz. If you decide to take a break, you can always return anytime within those 9 months to pick up where you left off.
Easy to Understand Style
We know it can be hard to learn coding material. That's why we pride ourselves on our "easy to understand" teaching style. Keeping you engaged and learning is our top priority.
Live Group Webinars
Our instructors meet with many students on a live "group webinar" via video conferencing to answer all Review Blitz and career questions. As a Review Blitz student you're invited to call or log in and ask questions during the live event.
Student Support Forums
Our Student Support Forums are where students, staff and instructors can meet virtually inside a private discussion area to ask questions or simply chat about Review Blitz topics and news.
Meet Your Certified CRC Review Blitz Instructor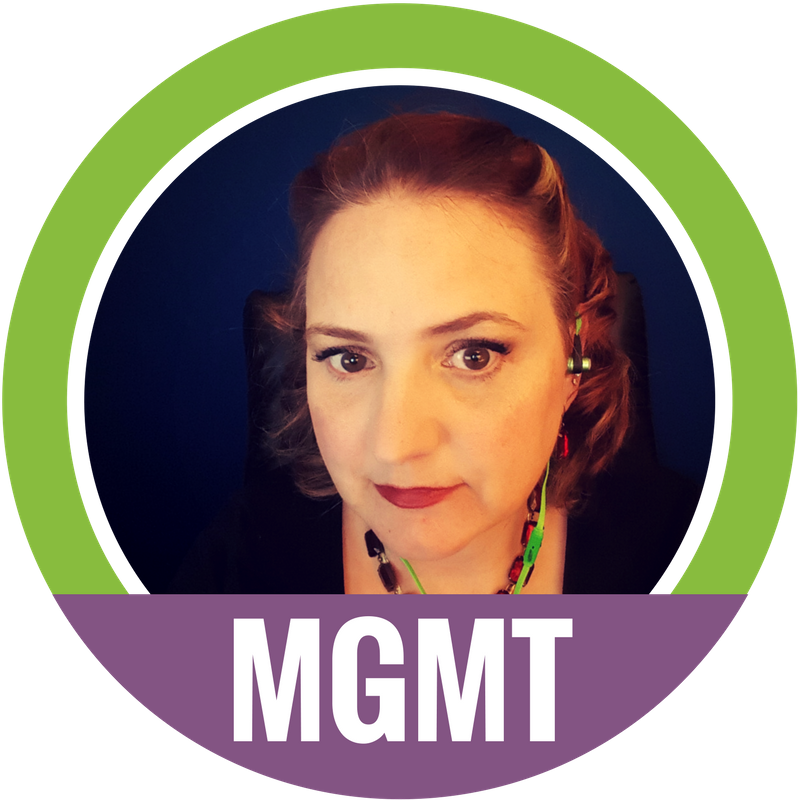 Alicia Scott
CPC, CPC-I, CRC, CCO Education Director
Alicia has been working with medical coding for almost ten years. Through the years she has held several jobs in the medical field from, CNA, EMT, Pharmacy technician and Medical Records Abstractor and Analyst. She joined the AAPC and became certified as a CPC® in 2011, a CPC-I® in 2013 and a CRC® in 2015.
Alicia lived in West Texas but has moved back to Missouri where her husband is attending Concordia Seminary. While in Texas she taught medical coding, billing and medical law and ethics at a private college. During her time in Texas she also did contract work in HCC ICD-10-PCS and discovered she really enjoyed ICD work. Because she loves to learn, Alicia is working towards her Masters in Health Care Administration with an emphasis on education. Having taken many online classes through the years to complete her degree she feels very comfortable with both face to face and online learning. Alicia will tell you that not only does she love medical coding but she has a passion for teaching it.
Risk Adjustment Coding Review Blitz Contents
Core Material
Chapter 01 – Business of Medicine
Chapter 02 – Medical Terminology and Anatomy Review
Chapter 03 – Introduction to ICD-10-CM
Chapter 04 – Risk Adjustment Models
Chapter 05 – Predictive Modeling & Quality of Care
Chapter 06 – How Risk Adjustment Relates to Medical Financial Matters
Chapter 07 – Diagnosis Documentation & Coding
Chapter 08 – Clinical Documentation Barriers
Chapter 09 – Frequently Coded Conditions in Risk Adjustment Models
Chapter 10 – CRC Exam Overview and Breakdown
Bonus Material
Risk Adjustment Handouts
Risk Adjustment Transcripts
Risk Adjustment Slides Handouts
Internal Risk Adjustment Resources
External Risk Adjustment Resources
Crash Course Anatomy & Physiology Videos
External Medicare Resources
BHAT® Cave
Student Support Hub Forum-Based Support
Student Q&A Webinar Archives on Risk Adjustment Coding and Many Other Topics
Students Reviews of Our CRC Review Blitz
Thanks to CCO, I passed the CRC® Exam on the first try! I felt prepared going into the exam and finished with over an hour of time to spare. Using the testing techniques I learned from CCO when previously taking (and passing) the CPC exam really helped out. The time management aspect was extremely helpful and put me at ease through both exams knowing I had plenty of time to complete and review the exams. Thank you again for all of your valuable help and information.
Leslie Ankrum
I sat for the CRC®on 03/23/2018 – I PASSED!!!!! THANK YOU, CCO for the instructors, the course lecture videos and the chapter books, the BHAT Cave, the Risk Adjustment Coding Blitz, the ICD-10-CM Practice Test, the Club replays and nuggets and the weekly webinars working real-life charts and Access to the Partner Risk Adjustment Course. This course is awesome and I could not have passed without you and I will be telling EVERYBODY I know to use this course and all of the wonderful things about CCO!
Sandra Brooks
I just found out i passed the CRC® exam yesterday! Thanks to the help of the Risk Adjustment Coding blitz and practice exams! The practice exams helped take the test jitters away. Everything was helpful from the Risk Adjustment Coding BLITZ, BHAT® system and all the practice exams. Thank you CCO for being a part of my success!!
Abigail
I skimmed through the modules once in July and completed the exams. I looked at nothing from that point on as far as studying. I skimmed over one handout, signed up for the test and passed the CRC. There you go, take the Risk Adjustment Coding Blitz, and it is almost an automatic PASS!!
Greg Z.
As a busy Compliance and Audit Director as well as a consultant, I have very little free time available to pursue academic endeavors. So, I chose to try your Risk Adjustment Coding Blitz to prepare for my certification exam. To say I was impressed would be an understatement. I simply purchased the program, viewed the videos, read the study sheets and took the practice exam. After this, I took the CRC® exam and passed with flying colors. I will definitely go with your program in my future certification training. Thank you.
Brian Quattlebaum
Invest In Your Education Today!


Yes! Please I'd Like to Order The CRC Review Blitz
I understand I'll be receiving online access to the entire CRC Review Blitz plus access to the BHAT® Cave and other CCO resources listed on this page for a small investment!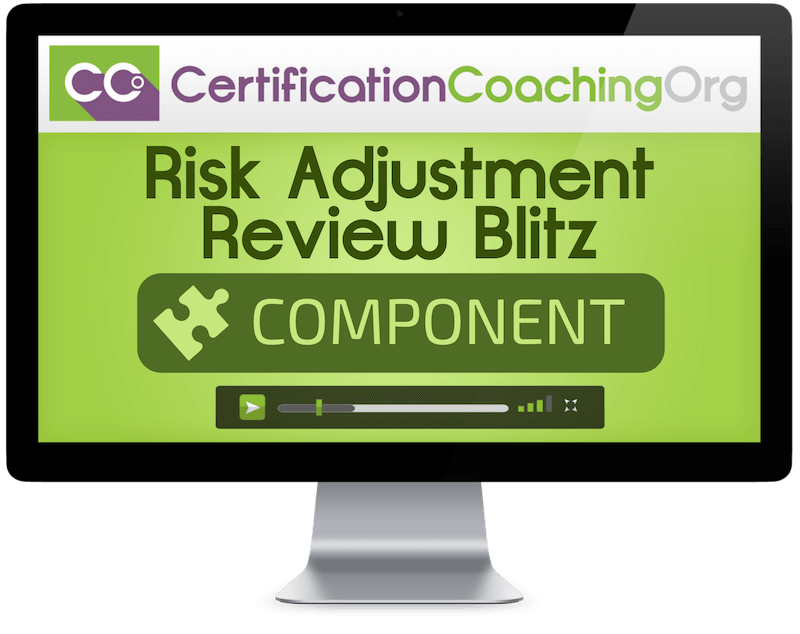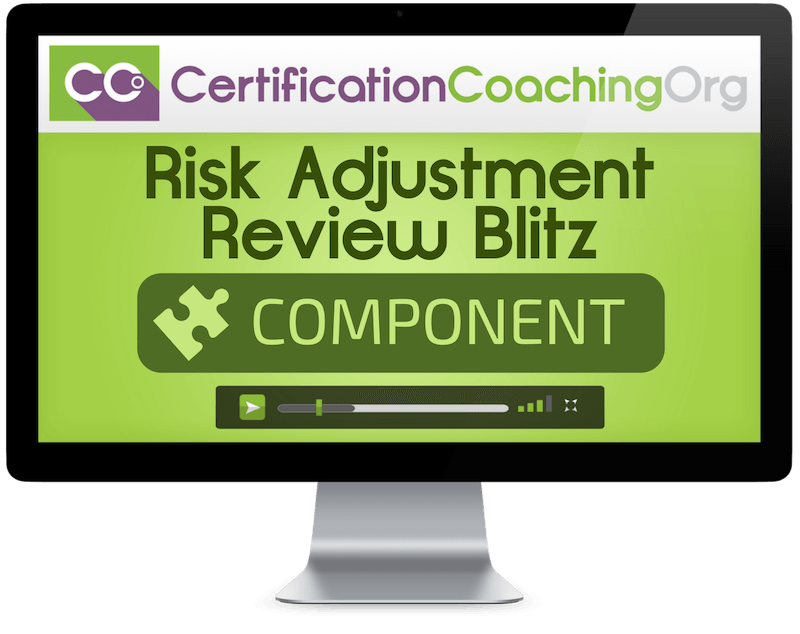 Risk Adjustment Coding Review Blitz
$189
Make a Single Payment Today
24/7 Instant, Online Access
BHAT® Cave
Live Student Webinars
Student Support Hub (SSH) Forum Support
9 Months of Access
Books/Manuals Not Included. See Required Books
Here
.
ADD TO CART
Need to Learn Risk Adjustment Coding from Scratch?
Frequently Asked Questions
Is a Textbook Needed for this CRC Review Blitz?
Yes. This training requires the separate purchase of manuals. Please see the list here.
Are There Any CEUs Included?
No, there are no CEUs included with this CRC Exam Preparation Review Blitz. If you need CEU's, please consider joining the CCO Club. https://www.cco.us/club/
Videos can only be played while connected to a high-speed internet connection. We do not allow videos to be downloaded or played offline.
When Will the CRC Review Blitz Be Available for Viewing?
The CRC Review Blitz is already complete and live. You can watch them immediately after ordering.
Is This Review Blitz Structured Like a Bootcamp or Live Webinar?
No, all the lessons have been pre-recorded by our Certified Instructor and will be available for replay via any modern internet-enabled device.
What Is the Refund or Cancellation Policy?
Due to the instant availability of internet-based training, CCO does not provide refunds or cancellations on any of our products including Courses, Review Blitzes, Practice Exams, Bundles, CEU Classes, Combos or CCO Club payments.