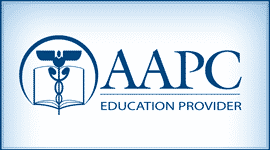 Affordable Courses, Review Blitzes, Practice Exams and CEU Credits For Medical Coders, Billers and More
There are some super tips and suggestions in the BLITZ program. Helped A LOT! Well worth the $ and time. 🙂 Thanks again CCO!
The Blitz is the best investment ever!!!!!!
There is NO doubt in my mind that I wouldn't have passed the exam without those videos. The bubble/highlight technique was also invaluable. Thank you SO much for helping me become a CPC-A!
Just got my score from last Saturday. 92%!!!!!! I can't believe it!! Thank you all so very much.
I think purchasing your video was the BEST investment that I have EVER made in my life. I had my re-take exam Saturday October 31 and I got my result today and I PASSED. Wooooo Hooooo!
Can you hear me screaming from the roof top??!! I passed my CPC certification on the very first try!
Passed on my first try and I'm so happy! Thanks for all your support and well written learning tools!
Thanks to the CPC Blitz I passed my exam!!!! I learned more from the Blitz than I did the course through the AAPC
I passed first time! Thank you CCO for all your help.
Thanks so much Laureen, Alicia, and Chandra! I purchased the Blitz videos after failing my first CPC exam, and I learned so much from you! I not only felt way more prepared, but I actually heard your voices in my head while I was taking my test – I think I was the only one smiling during the CPC exam!!!
The Blitz definitely made a difference in my confidence to pass the exam. The stratigies discussed in the blitz really helped.
Thank you. The BLITZ and MINI MOCK exams are awesome.
Thank you so much for creating the CPC Blitz! It was tremendously helpful. I learned things that weren't in my medical coding/billing course, the test-taking strategies were fantastic, and seeing Laureen's notations in her CPT manual were phenomenal. I really think the Blitz was worth every penny.I still can't believe I passed… and with a 92%!
I passed the CPC on my first try with a 90% and I owe it all to the Blitz videos. The tips on time management and the layout of the test were so important and the Bubbling & Highlighting helped keep me focused on the guidelines while helping me quickly find the answers.
Thanks Laureen. I did not know anything about coding and thanks to you and the staff I passed . It took a couple of tries and a lot of hard work but worth it .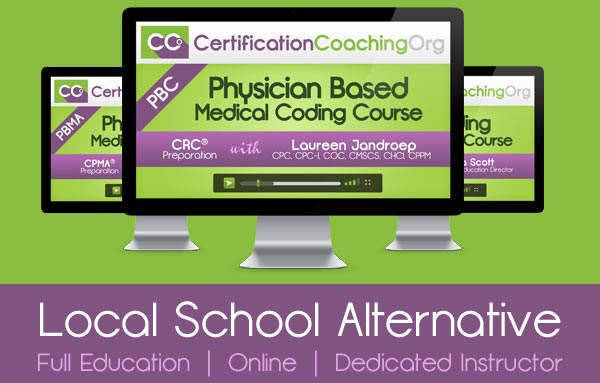 Full Courses
Our full courses are true alternatives to costly local schools. They provide a complete education of all core concepts without any "fluff" or filler. Plus, unlike local schools, these 80-hour equivalent online classes can be replayed and viewed from any internet enabled device so you truly learn the material. In the event you need assistance or guidance, we include email support with a certified CCO Instructor. Here are the courses we're currently offering…
Review Blitzes
Our Review Blitzes are the perfect way to review, refresh and refine your skills. These Blitzes are for students that have already taken a full course and require an update before taking their respective AAPC exam. They provide a quick refresher of essential knowledge required for the exams without any "fluff" or filler. The Blitzes are available online and can be replayed and viewed from any internet enabled device so you truly learn the material. In the event you need assistance, we include basic email support from one of our certified CCO Instructors. Here are the Review Blitzes we're currently offering…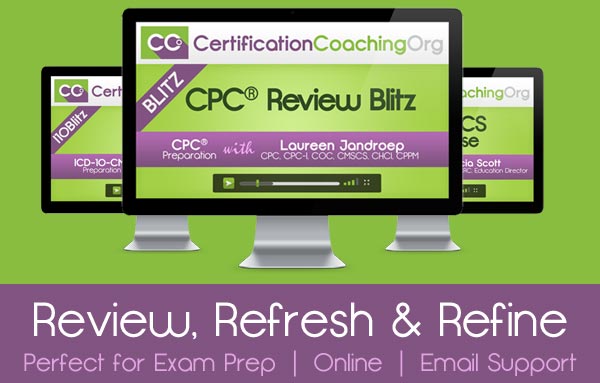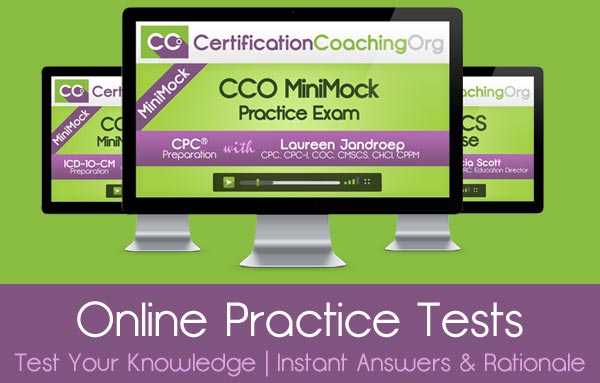 Practice Exams
Our practice exams were created by the Certified Instructors at CCO to help students test their exam proficiency for various AAPC credentials. All practice exams are available online and include printable versions and complete answers with rationale. Here are the practice exams we're currently offering…
Continuing Education Units
Maintaining certification is of the utmost importance. That why our Continuing Education Units (CEU) Store contains 17 courses in various topics to help you meet your CEU credit requirements.
All our courses were created by certified Instructions and are conveniently available online.
Upon completion of the final exam, all students can instantly download their certificate of completion.