Certified Risk Adjustment Coder (HCC) Course
A Complete "No-Fluff" Course That Will Teach You
The Core Essentials of Risk Adjustment AND
Prepare You For The CRC™ Exam
Our full length, 40-hour equivalent Risk Adjustment Course (formerly called the HCC Course) is not a weekly boot camp or webinar event. Our full course provides a complete online learning experience that will fully prepare you for the CRC Exam and a new career as a Certified Risk Adjustment Coder.
In addition to the core CRC training materials, we also provide access to certified CCO instructors and Blitz Reviews to make it even easier to pass the CRC Exam.
So are we the best Risk Adjustment Course on the market? We certainly think so. And after comparing our value-packed 'extras' and instructor support, we're certain you will too.
Who Can Benefit From This Risk Adjustment Course:
New students looking to change careers.

Existing students enrolled outside CCO that require supplemental training.

Healthcare workers looking to switch roles at their workplace such as front office clerks, medical receptionists, case managers, medical records clerks, transcriptionists, schedulers, research coordinators, nurses, caregivers or similar roles.
This website is not endorsed by, affiliated, authorized, or sponsored by the AAPC.
CRC® is a registered trademark of AAPC.
I cannot thank CCO enough for all of the hard work that they put into creating each course. I learned so much during the CRC course and I have been working on the MRA field for many years.
Includes The BHAT® System
BHAT® (pronounced 'bat') stands for "Bubble, Highlight and Annotate Technique". This is a proprietary system, which is used in connection with our educational services, created by Laureen Jandroep in 1999 that uses bubbling, highlighting and annotation techniques to help students quickly find key answers in their manuals during the open book AAPC exams.
Instead of flipping back and forth between pages where the guidelines are, the answers are right next to the codes when a student takes the board exam. Students have stated the BHAT® system gave them the confidence they needed to pass the exam. Another plus: the BHAT® system helps coders in their day to day coding work after the exam as well! [Learn More]
This is Why Our Risk Adjustment (HCC) Course Outshines The Competition
Meet Your Certified Risk Adjustment Course Instructors
Risk Adjustment Course Contents
Common Administrative Errors and Processes

Clinical Documentation and Coding for Risk Adjustment

Clinical Documentation Integrity and Coding: Part 1: Topics A-C

Clinical Documentation Integrity and Coding Part 2 Topics D-M

Clinical Documentation Integrity and Coding: Part 3: Topics N-P

Clinical Documentation Integrity and Coding: Part 4: Topics Q-V

Developing Risk Adjustment Policies
Practice Cases (Code It)

Practice Encounters

Internal Risk Adjustment Resources

External Risk Adjustment Resources

Crash Course Anatomy & Physiology Videos

External Medicare Resources
Amputations

Artificial Openings

Cerebrovascular Accidents (CVAs)

Chronic Kidney Disease (CKD)

Congestive Heart Failure (CHF)

COPD

Diabetes

Gastroesophageal Reflux Disease (GERD)

HIV/AIDS/OIs

Hypertension & Pulmonary Hypertension

Malnutrition and Cachexia

Osteoporosis

Obesity and Body Mass Index (BMI)

Renal Failure, CKD, Dialysis, and AV Fistulas
Coding Guidelines: ICD-10-CM Annotated by CCO

ICD-10-CM Coding Blocks

Coding Cerebrovascular Disease

Coding Diabetes

Coding Glaucoma

Coding Heart Attacks

Coding HIV

Coding Hypertension (HTN)

Coding MRSA/MSSA

Coding Neoplasms

Coding Pain

Coding Psychoactive Substance Use

Coding SIRS and Sepsis

Coding Sepsis Complicating Abortion, Pregnancy, Childbirth, & the Puerperium
Wait! We're Also Including These Free Bonuses
Once you're learned the core material, we want to make sure you're ready for the final certification exam.
That's why we've included these additional bonuses worth $1,571 if purchased separately.
Why CRC? Because Multiple Credentials = Higher Salaries
According to the AAPC, "salary data reveals that the more AAPC credentials you carry, the higher your salary."
This means that acquiring a 2nd credential, could potentially increase your salary by $11,510.
A 3rd credential shows an average increase of $7,244. [Source]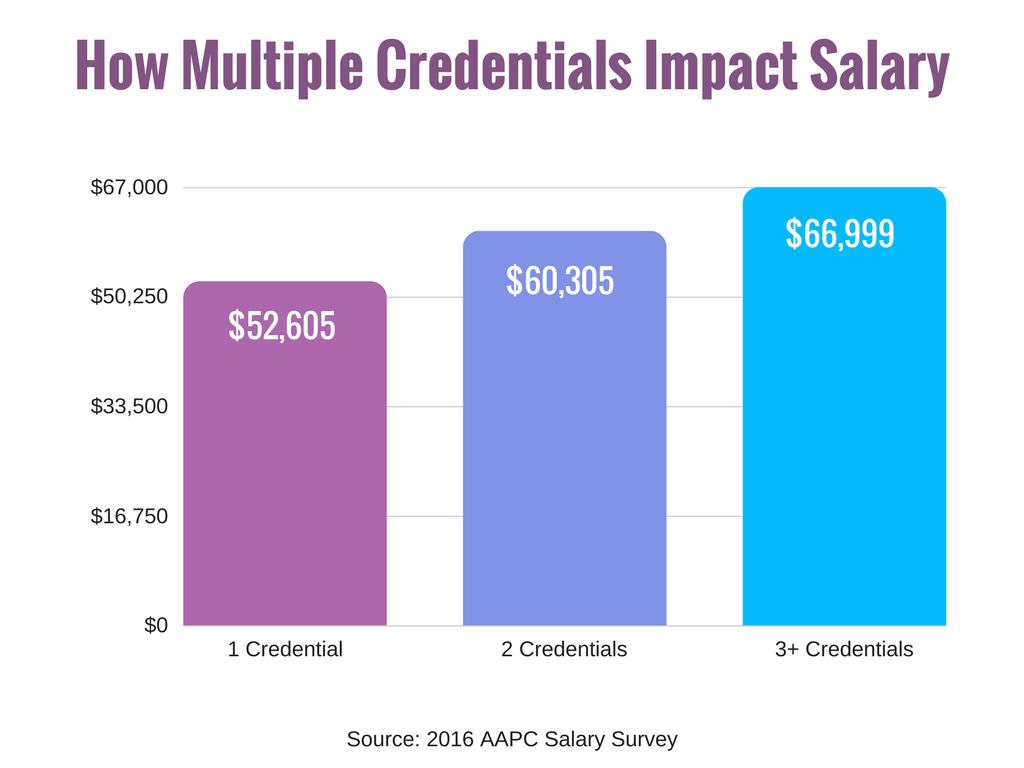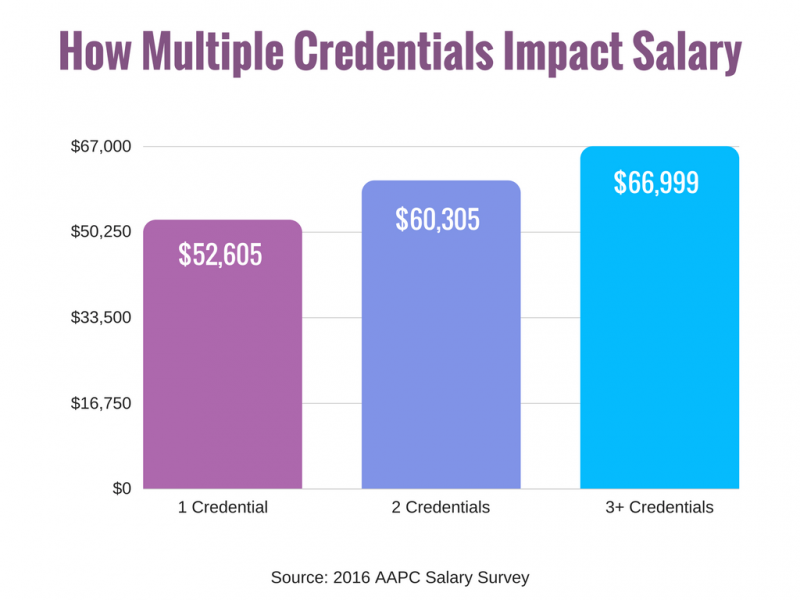 How Does Our Risk Adjustment Course Compare?
CCO

Competitor

Training Modules by CCO
Lecture Format
Slides (with fun graphics to keep it interesting), Video of Instructor Speaking (so it feels like we are right in front of you)
Slides with Instructor  Speaking
Length of Access
9 Months
4 Months Only
(Add $149.75 for 9 Months)
CRC Review Blitz
($179 Value)
ICD-10-CM Review Blitz
($139 Value)
ICD-10-CM Decision Trees
PEARLS
BHAT® Cave Included
($224 Value)
Live Student Support Calls
Student Support Hub
Personal Coach
Monthly Q&A Webinar
Payment Plans Available
Price
$1,429
(9 Months Access)
$1,395 (4 Months Access)
$1,544 (9 Months Access)
Student Reviews: We Love Our Students, And They Love Us
The many CCO resources available through the CRC course (as well as many hours of study on my part) were the key to my success on the CRC exam.

I utilized only the AAPC course offerings to gain my CPC and COC certifications but found CCO's courses to be far superior in presenting the material in multiple ways which enhanced and simplified learning for the student. I just wish I had found and used CCO's courses for my earlier certifications.
Teachers were very knowledgeable. Loved having the recorded videos to watch as I am both a visual and auditory learner.

Chandra is the knowledge queen of everything in between. She knows Risk Adjustment, rules, regulations, history, etc backwards to forwards. Alicia knows Risk Adjustment very well too and does a great job talking about the Disease Process and how it factors into Risk Adjustment and what you need to look for in documentation in order to capture it.

Was able to complete the course in a little less than four weeks, studied here and there for two weeks and then sat for the exam and passed first try.
So easy to listen to! I have reviewed a lot of courses for the coding industry and this by far is one of the most refreshing. The speakers are easy to listen to, engaging and so full of enlightening information. I found the CRC course refreshing as most teachers seem to be from the inpatient side and this is geared to be easy to pick up from either inpatient or outpatient backgrounds. I loved listening and found myself wanting to listen to more and more.
I love CCO! I have taken the COC and CRC courses. The video lectures and all of the other educational videos are priceless. I listen to them many times each. I absolutely have CCO as one of my daily coding resources and stops. I love all the visual learning tools that CCO provides and am very appreciative of all the hard work from the group. CCO will always be my main educational course spot!
I started classes with CCO about 3+ yrs ago. Passes CPC and CRC first time. All my ICD 9-10 training here and updates since. They are such good teachers and so easy to understand. Don't be concerned about taking their training. I'm now coding HCC!! Barbara Level BSN RN CPC-A CRC
I LOVE CCO! I tell anyone and everyone I can about this site!!! Awesome stuff here!!! And without you I would have never passed my cco exam! Thank you everyone at CCO for everything and all you do!!!
I am doing the course in Risk-Adjustment… it is fantastic!
If it was not for the fantastic CRC course, instructors and support of CCO, I would not have been able to pass the CRC exam. Thank you CCO! Ya'll rock!
Loved the CRC course! When I finished it I signed up for the CCO Club and since it gave me access to the courses I already completed I re-listened to all the lectures in the CRC course, then did the CRC Blitz and for good measure decided to do the ICD 10 Blitz to brush up on the guidelines. I highly recommend doing the CRC Blitz and the ICD 10 Blitz prior to taking the exam. Know those ICD 10 guidelines – such a huge part of CRC coding.
Very happy with the video lectures and student support. The BHAT® technique and the practices exams were a huge help! After a failed attempt with a previous class and struggling with another, this class structure was exactly what I needed. Passed my CRC on the first take!
Invest In Your Future Today!
Yes! Please I'd Like to Order The Risk Adjustment Coding Course"
I understand I'll be receiving 9 months online access to the entire Risk Adjustment Coding Course" plus access to the Risk Adjustment Blitz and ICD-10-CM Blitz for a small one-time investment!
Risk Adjustment Course
One Payment Only
24/7 Online Access
Risk Adjustment Review Blitz
ICD-10-CM Decision Trees
19 PEARLS
Practice Cases
Anatomy & Physiology Crash Course
BHAT® Cave
Live Group Coaching Calls
Student Support Hub (SSH) Forum Support
ICD-10-CM Review Blitz
Private, One-on-One Coaching
1 Welcome Phone Call, 4 Support Phone Calls
9 Months of Access
Books/Manuals Not Included.See Required Books Here.
Risk Adjustment Course (4-Pay Plan)
Then 3 Payments of $392 Every 30 Days
24/7 Online Access
Risk Adjustment Review Blitz
ICD-10-CM Decision Trees
19 PEARLS
Practice Cases
Anatomy & Physiology Crash Course
BHAT® Cave
Live Group Coaching Calls
Student Support Hub (SSH) Forum Support
ICD-10-CM Review Blitz
Private, One-on-One Coaching
1 Welcome Phone Call, 4 Support Phone Calls
9 Months of Access
Books/Manuals Not Included.See Required Books Here.
Frequently Asked Questions
System Requirements for Streaming Video
Our members area offers online streaming videos that are fully compatible with the newest web browsers from Internet Explorer, Firefox, Chrome and Safari. Older versions of web browsers will not work since they do not support HTML5 or modern video files.

CCO only supports the Chrome Web Browser which can be downloaded for free here.

We recommend a modern Computer, Laptop or Tablet and a high-speed internet connection to experience smooth streaming playback of our HD videos. Slower computers (pre-2010) and internet connections will result in choppy playback and browser errors.

Newer iPhones and iPads are fully supported.

Android devices are not officially supported, but students report the videos play well on them.

Finally, don't stress the tech stuff too much. Our friendly support team is always here to help you on your medical coding journey.