Certified Risk Adjustment Coder (HCC) Course
A Complete "No-Fluff" Course That Will Teach You The Core Essentials of Risk Adjustment AND Prepares You For The CRC™ Exam
Our full length, 40-hour equivalent Risk Adjustment Course (formerly called the HCC Course) is not a weekly boot camp or webinar event. Our full course provides a complete online learning experience that will fully prepare you for the CRC Exam and a new career as a Certified Risk Adjustment Coder (CRC®).
This course will teach you to capture a patient's risk in medical documentation and code it successfully so it gives a complete and accurate picture of a patients' health with the added benefits of ensuring reimbursement, managing cost, projecting future resource requirements and delivering high-quality care.
In addition to the core CRC training materials, we also provide access to certified CCO instructors and Blitz Reviews to make it even easier to pass the CRC Exam.
So are we the best Risk Adjustment Course on the market? We certainly think so. And after comparing our value-packed 'extras' and instructor support, we're certain you will too.
Who Can Benefit From This Risk Adjustment Course:
New students looking to change careers into medical risk adjustment coding or Hierarchical Condition Categories specialist.
Existing students enrolled outside CCO that require supplemental training to help learn or relearn essential HCC and risk adjustment concepts.
Healthcare workers such as front office clerks, medical receptionists, case managers, medical records clerks, transcriptionists, schedulers, research coordinators, nurses or caregivers looking to switch to HCC coding roles at their workplace.
Important Pre-Requisite: Students should have a solid foundation of Medical Terminology and Anatomy, Pathology, Pharmacology and ICD-10-CM knowledge. In addition, we strongly recommend having recently passed a medical coding course, possessing clinical or medical coding experience, or holding a relevant coding credential to properly learn the material.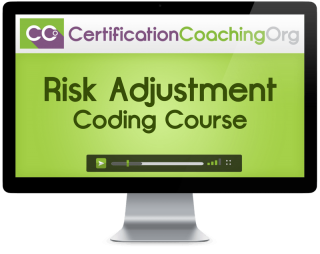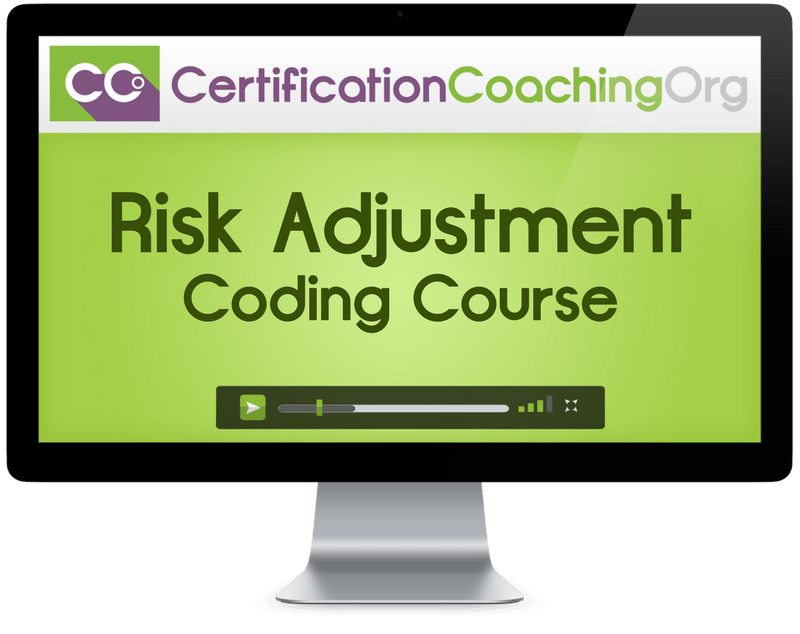 This website is not endorsed by, affiliated, authorized, or sponsored by the AAPC.
CRC® is a registered trademark of AAPC.
"I cannot thank CCO enough for all of the hard work that they put into creating each course. I learned so much during the CRC course and I have been working on the MRA field for many years."
– Dr. Schuyler Connell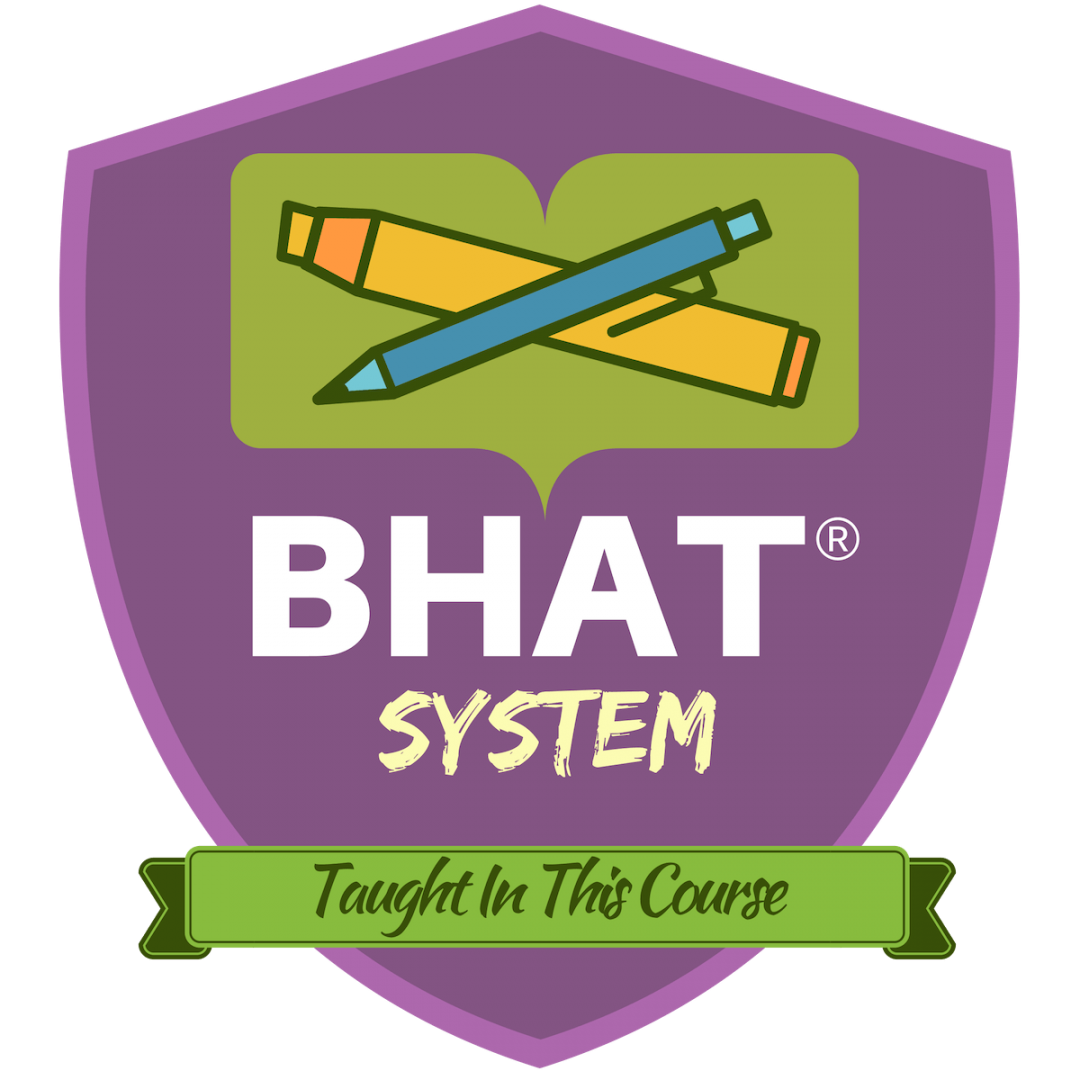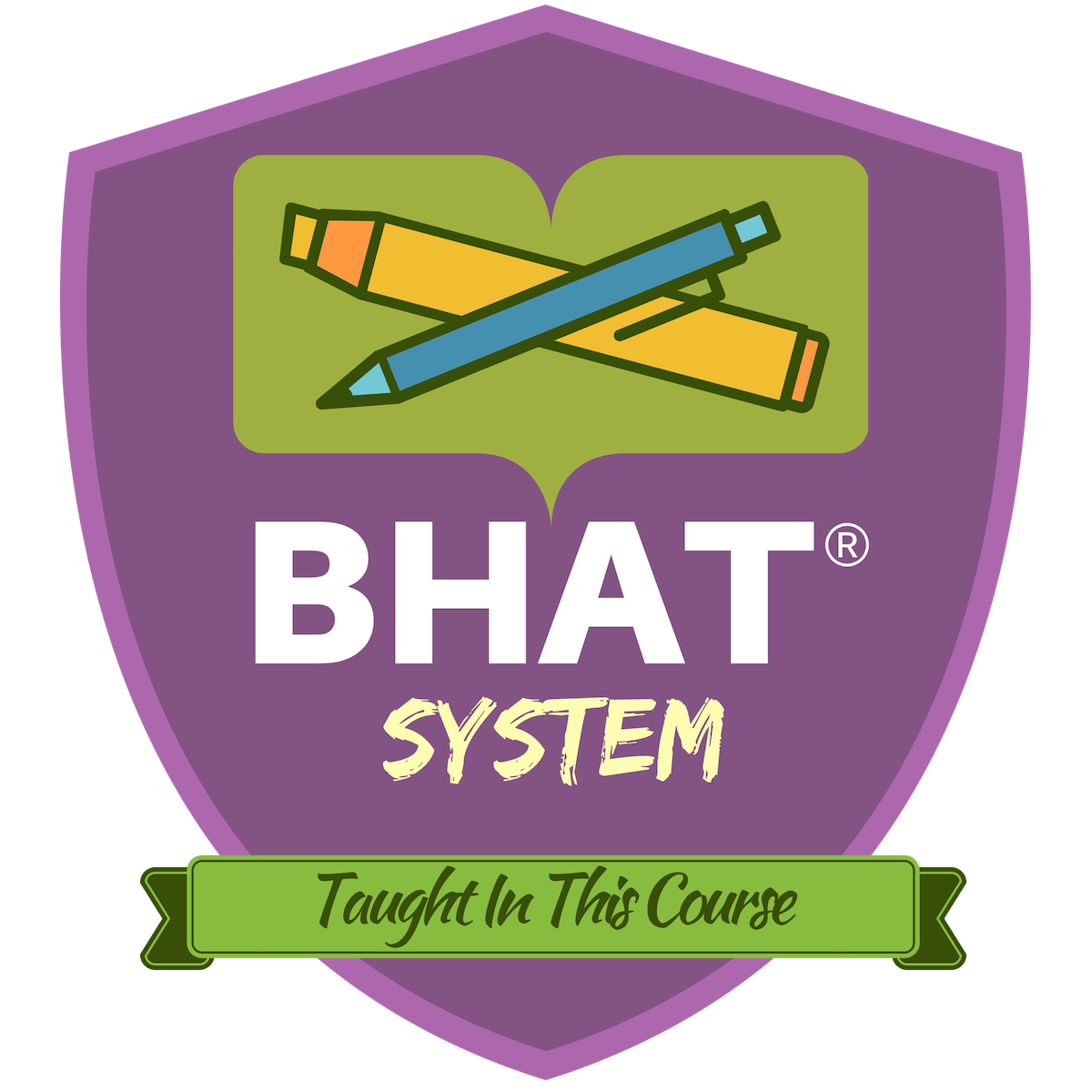 Includes The BHAT® System
BHAT® (pronounced 'bat') stands for "Bubble, Highlight and Annotate Technique". This is a proprietary system, which is used in connection with our educational services, created by Laureen Jandroep in 1999 that uses bubbling, highlighting and annotation techniques to help students quickly find key answers in their manuals during the open book CPC® exams.
Instead of flipping back and forth between pages where the guidelines are, the answers are right next to the codes when a student takes the board exam. Students have stated the BHAT® system gave them the confidence they needed to pass the exam. Another plus: the BHAT® system also helps coders in their day to day coding work! [Learn More]
"The many CCO resources available through the CRC course (as well as many hours of study on my part) were the key to my success on the CRC exam.
I utilized only the AAPC course offerings to gain my CPC and COC certifications but found CCO's courses to be far superior in presenting the material in multiple ways which enhanced and simplified learning for the student. I just wish I had found and used CCO's courses for my earlier certifications."
–Kevin Silvernail
"If it was not for the fantastic CRC course, instructors and support of CCO, I would not have been able to pass the CRC exam. Thank you CCO! Ya'll rock!"
–Tiffany Baca
What's Inside Our CRC™ Course
Preparation to receive the AAPC's CRC® credential and qualify for a career as a professional risk adjustment coder in a physician's office, hospital or multi-specialty facility.
Access to a CRC® certified staff and coaches to assist and respond to your Risk Adjustment questions.
Video Lectures so it's as if you are sitting there in class right with your instructors.
Reading assignments from the most widely used Risk Adjustment textbook in the industry.
Online Risk Adjustment based exams with immediate grading and feedback.
Student Support Forum dedicated to supporting students as they progress through the Risk Adjustment lessons and exams.
Regular coaching sessions and review of your progress.
Requirements and Pre-Requisites
What You Can Expect From Our
Risk Adjustment Based Medical Training Course
40 Hour Equivalent Course
This isn't a short one-time bootcamp or webinar event. This is a full and comprehensive 40-hour equivalent course which dives into the details of Risk Adjustment and Payment Methodologies.
Self-Paced, Online Courses
All our courses are available 24 hours a day, 7 days a week from any internet-enabled device. You can learn at your own pace and rewind whenever necessary to re-learn topics.
9 Months of Continuous Access
We include 9 months (270 days) of continuous access to the course. If you decide to take a break, you can always return anytime within those 9 months to pick up where you left off.
Easy to Understand Style
We know it can be hard to learn coding material. That's why we pride ourselves on our "easy to understand" teaching style. Keeping you engaged and learning is our top priority.
19 Coding PEARLS™
What is a PEARL™? It is a piece of diagnostic wisdom with tips about detailed codes for chronic disease. This course includes 19 popular Pearls for Risk Adjustment to help you code faster and more accurately.
ICD-10 Decision Trees
Besides being ICD-10 Ready, our Risk Adjustment Course also includes access to ICD-10 Decision Trees that will make it much easier to pick the correct code as a Risk Adjustment Coder.
Chapter Quiz
We include chapter quizzes to ensure you've learned the material properly before moving on. If you hit a roadblock, simply revisit the online chapter lessons to refresh your knowledge.
CRC Review Blitz
Once you've completed the full course, our CRC Review Blitz is your next step. It will help you refine, refresh and review your knowledge of critical concepts in preparation for the exam.
ICD-10-CM Review Blitz
Once you've completed the full course, our ICD-10-CM Review Blitz is your next step. It will help you refresh your knowledge of ICD-10-CM and the ICD-10-CM Guidelines.
Anatomy & Physiology Crash Course Videos
Do you need a quick refresher on Anatomy and Physiology? In case you do, we've included 40+ videos covering tissue, integumentary, nervous system, muscles, respiratory system and more.
Student Support Forums
Our Student Support Forums are where students, staff and instructors can meet virtually inside a private discussion area to ask questions or simply chat about course topics and news.
Live Group Webinars
Our instructors meet with many students on a live "group webinar" via video conferencing to answer all course and career questions. As a full course student you're invited to call or log in and ask questions during the live event.
Certified Instructor Support
Our certified CCO Instructor will first get to know you during your welcome call. During your study, they will also provide ongoing encouragement, guidance and direction via private, forum-based coaching.
Meet Your Certified Risk Adjustment Course Instructors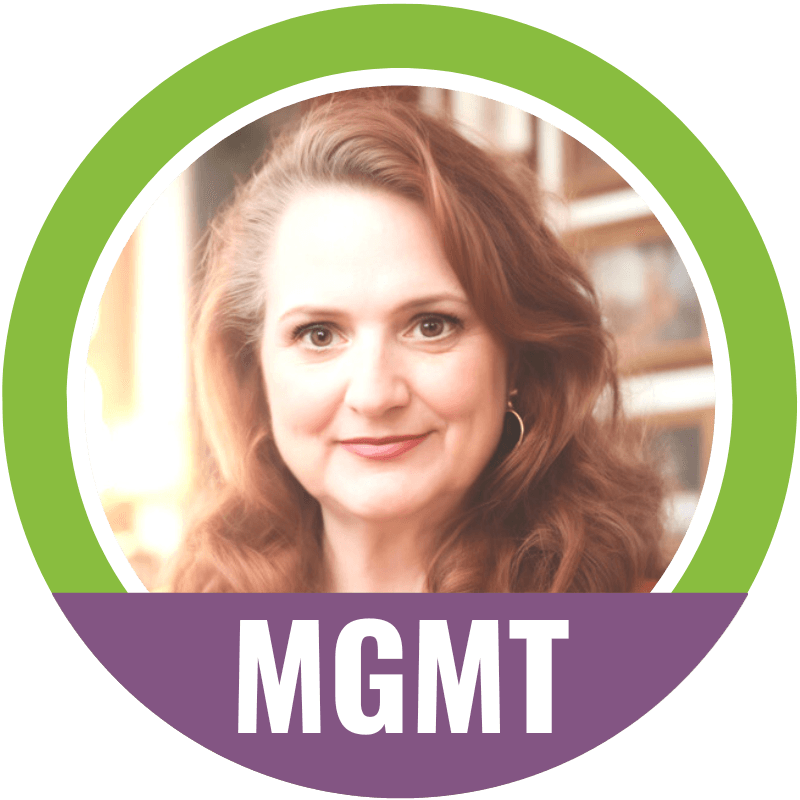 Alicia Scott
CPC, CPC-I, CRC, CCO Education Director
Alicia has been working with medical coding for almost ten years. Through the years she has held several jobs in the medical field from, CNA, EMT, Pharmacy technician and Medical Records Abstractor and Analyst. She joined the AAPC and became certified as a Ceritified Professional Coder (CPC®) in 2011, an Certified Professional Coder Instructor (CPC-I®) in 2013 and a Certified Risk Adjustment Coder (CRC®) in 2015.
Alicia lived in West Texas but has moved back to Missouri where her husband is attending Concordia Seminary. While in Texas she taught medical coding, billing and medical law and ethics at a private college. During her time in Texas she also did contract work in HCC Risk Adjustment and discovered she really enjoyed ICD work. Because she loves to learn, Alicia is working towards her Masters in Health Care Administration with an emphasis on education. Having taken many online classes through the years to complete her degree she feels very comfortable with both face to face and online learning. Alicia will tell you that not only does she love medical coding but she has a passion for teaching it.
Risk Adjustment Course Contents
Core Material
Risk Adjustment Basics
Common Administrative Errors and Processes
Clinical Documentation and Coding for Risk Adjustment
Clinical Documentation Integrity and Coding: Part 1: Topics A-C
Clinical Documentation Integrity and Coding Part 2 Topics D-M
Clinical Documentation Integrity and Coding: Part 3: Topics N-P
Clinical Documentation Integrity and Coding: Part 4: Topics Q-V
Developing Risk Adjustment Policies
Bonus Material
Practice Cases (Code It)
Practice Encounters
Internal Risk Adjustment Resources
External Risk Adjustment Resources
Crash Course Anatomy & Physiology Videos
External Medicare Resources
Pearls™
Amputations
Artificial Openings
Cerebrovascular Accidents (CVAs)
Chronic Kidney Disease (CKD)
Congestive Heart Failure (CHF)
COPD
Diabetes
Fracture Coding
Gastroesophageal Reflux Disease (GERD)
HIV/AIDS/OIs
Hypertension & Pulmonary Hypertension
Malnutrition and Cachexia
Mental Disorder Coding
Myocardial Infarctions
Nephritis
Osteoporosis
Obesity and Body Mass Index (BMI)
Osteoporosis
Renal Failure, CKD, Dialysis, and AV Fistulas
ICD10-CM Decision Trees
Coding Guidelines: ICD-10-CM Annotated by CCO
ICD-10-CM Coding Blocks
Coding Cerebrovascular Disease
Coding Diabetes
Coding Glaucoma
Coding Heart Attacks
Coding HIV
Coding Hypertension (HTN)
Coding MRSA/MSSA
Coding Neoplasms
Coding Pain
Coding Psychoactive Substance Use
Coding SIRS and Sepsis
Coding Sepsis Complicating Abortion, Pregnancy, Childbirth, & the Puerperium
We're Also Including These Free Bonuses
Once you're learned the core material, we want to make sure you're ready for the final certification exam. That's why we've included these additional bonuses worth $338 if purchased separately.
Includes (1) One FREE Ancillary Course
($659 Value)
Select (1) one of the Courses below as a free bonus with purchase.
Why CRC? Because Multiple Credentials = Higher Salaries
A recent salary survey by the AAPC revealed that the more AAPC credentials you carry, the higher your salary. It's also common for peers to place greater value and trust on individuals with more credentials.
In case you're curious, here are the average salaries for medical business professionals with one, two and three credentials.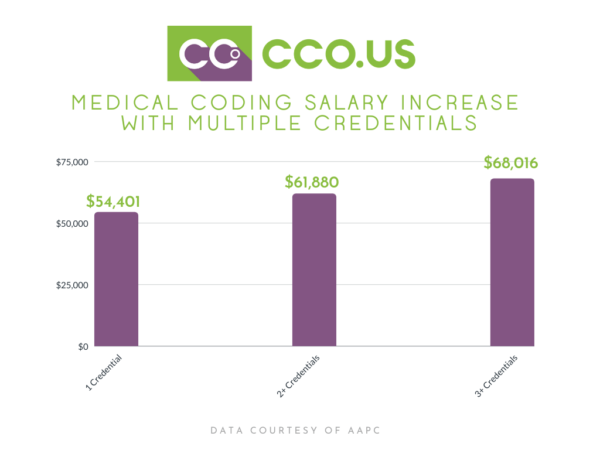 How Does Our Risk Adjustment Course Compare?
CCO
Competitor
Lecture Format
Slides (with fun graphics to keep it interesting), Video of Instructor Speaking (so it feels like we are right in front of you)
Slides with Instructor Speaking
CRC Review Blitz
($189 Value)
ICD-10-CM Review Blitz
($149 Value)
ICD-10-CM Decision Trees
PEARLS™
BHAT® Cave Included
($224 Value)
Length of Access
9 Months
4 Months Only
(Add $149.75 for 9 Months)
Live Student Support Calls
Student Support Hub
Personal Coach
Forum-Based Support
Payment Plans Available
Price
$1,329
(9 Months Access)
$1,499 (4 Months Access)
$1,648 (9 Months Access)
Students Reviews of Our Risk Adjustment Course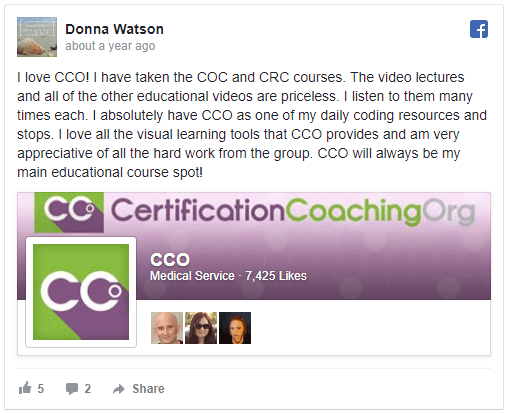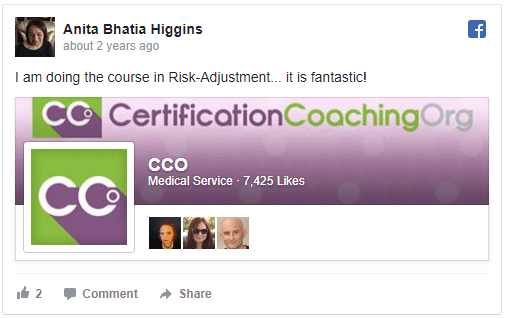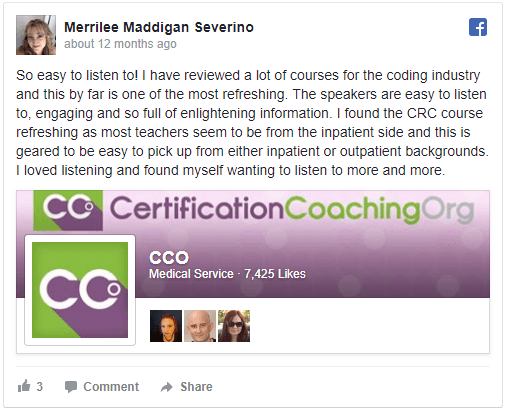 Learn Risk Adjustment Today!

Yes! Please I'd Like to Order The Risk Adjustment Course
I understand I'll be receiving online Course access to the entire Risk Adjustment Training Program plus access to the BHAT® Cave and other CCO resources listed on this page for a small investment!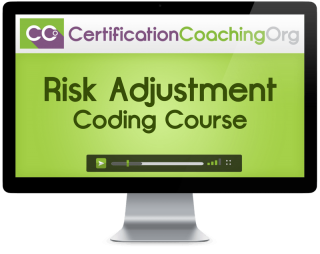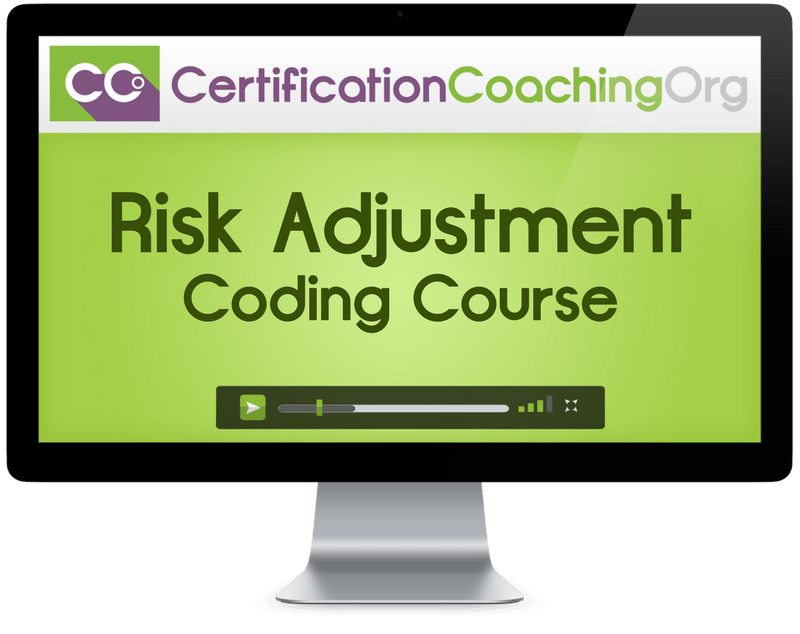 One Payment
$997
Regular Price: $1,329
One Free Ancillary Course Included (Pick from MTA, ICD-10-CM, ICD-10-PCS, Patho, Pharm or AMCAA)
24/7 Instant, Online Access
CRC Review Blitz ($189 Value)
ICD-10-CM Review Blitz ($149 Value)
Live Group Coaching Calls
BHAT® Cave
Student Support Hub (SSH) Forum Support
Private, One-on-One Coaching
1 Welcome Phone Call, 4 Support Phone Calls
9 Months of Access
ADD TO CART
9-Payment Plan
$499
$499 Today, Then 8 More Payments of $129 Every 30 Days
One Free Ancillary Course Included (Pick from MTA, ICD-10-CM, ICD-10-PCS, Patho, Pharm or AMCAA)
24/7 Instant, Online Access
CRC Review Blitz ($189 Value)
ICD-10-CM Review Blitz ($149 Value)
Live Group Coaching Calls
BHAT® Cave
Student Support Hub (SSH) Forum Support
Private, One-on-One Coaching
1 Welcome Phone Call, 4 Support Phone Calls
9 Months of Access (If Canceled, Access is Lost)
ADD TO CART
Low Monthly Financing

Financing Through Our Partner
If you're looking to pay monthly rather than all up front, we do have loan options. One of our lending partners, Climb Credit, works separately from us but they provide a unique service that allows students to make manageable monthly payments over a few years.
Same Benefits as Other Plans
Instant Access After Loan Signing
A Quick Online Application with No Impact to Credit Score*
Low, Fixed Rate, Affordable Terms
No Prepayment Penalties
95% of Students Receive an Instant Decision
Accept and E-Sign Your Documents in Just a Few Clicks
No Application Fee
Not Eligible for Promotional/Sale Pricing
APPLY NOW
*To check the rates and terms you qualify for and your eligibility, Climb conducts a soft credit pull that will not affect your credit score. Once a loan is accepted and funded, they will request your full credit report from one or more consumer reporting agencies, which is considered a hard credit pull and may affect your credit.
Already Know HCC Coding and Only Need Exam Prep? Our Risk Adjustment Blitz is Perfect!
Frequently Asked Questions
Is a Textbook Needed for the Certified Risk Adjustment CRC® Course?
Yes. This course requires the separate purchase of a textbook. Please see the list here.
Are There Any CEUs Included?
No, there are no CEUs included with this course. If you need CEU's, please consider joining the CCO Club. https://www.cco.us/club/
Videos can only be played while connected to a high-speed internet connection. We do not allow videos to be downloaded or played offline.
When Will the Risk Adjustment Course Be Available for Viewing?
The Risk Adjustment Course is already complete and live. You can watch them immediately after ordering.
Is This Course Structured Like a Bootcamp or Live Webinar?
No, all the lessons have been pre-recorded by our Certified Instructor and will be available for replay via any modern internet-enabled device.
Do I Need to Be a Certified Coder to Take This Course?
We recommend this course for certified coders but if you have a solid coding background you would be fine to take the course. Keep in mind though that most employers seeking Risk Adjustment / HCC coders require them to hold some sort of coding certification like the CPC/CCS credential.
No. You will need to purchase the CRC exam directly from the AAPC website.
What Is the Refund or Cancellation Policy?
Due to the instant availability of internet-based training, CCO does not provide refunds or cancellations on any of our products including Courses, Review Blitzes, Practice Exams, Bundles, CEU Classes, Combos or CCO Club payments.