Certified Professional Compliance Officer (CPCO™) Course
A Complete "No-Fluff" Course That Will Teach You
The Core Essentials of Compliance AND
Prepare You For The CPCO™ Exam
Medical practices need staff who can develop, organize, manage, and direct the functions of a compliance department. Our Online Compliance Officer Course will help you understand the key requirements needed to properly develop, implement, and monitor a healthcare compliance program for a practice based on governmental regulatory guidelines. This includes internal compliance reviews, audits, risk assessments, and staff education and training.
Our full length, 16-hour equivalent Professional Compliance Officer Course is not a weekly boot camp or webinar event. This full course provides a complete online learning experience that will fully prepare you for the CPCO Exam and a new career as a Certified Professional Compliance Officer (CPCO™).
In addition to the core CPCO training materials, we also provide access to certified CCO instructors to help pass the CPCO Exam.
Who Can Benefit From This Professional Compliance Officer Course:
New students looking to begin a new career in Healthcare Compliance

Existing students enrolled outside CCO that require supplemental training

Healthcare workers looking to switch roles at their workplace such as front office clerks, medical receptionists, case managers, medical records clerks, transcriptionists, schedulers, research coordinators, nurses, caregivers or similar roles.
Includes The BHAT™ System
BHAT™ (pronounced 'bat') stands for "Bubble, Highlight and Annotate Technique". This is a proprietary system, which is used in connection with our educational services, created by Laureen Jandroep in 1999 that uses bubbling, highlighting and annotation techniques to help students quickly find key answers in their manuals during the open book CPC® exams.
Instead of flipping back and forth between pages where the guidelines are, the answers are right next to the codes when a student takes the board exam. Students have stated the BHAT™ system gave them the confidence they needed to pass the exam. Another plus: the BHAT™ system helps coders in their day to day coding work after the exam as well! [Learn More]
This is Why Our Professional Compliance Officer Course Outshines The Competition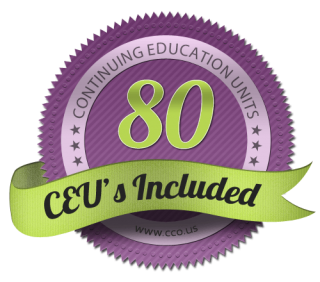 80 CEU Opportunities Included
Once you've passed the exam and become certified, you'll need to maintain your certification every 2 years by acquiring 36 CEU credits for your first credential. A second credential bumps that requirement up to 40. We've taken that worry off your shoulders by providing 80 CEU credits via the CCO Club that is available during your enrollment period.
Once your course access has passed, we hope you will remain a CCO Club member in order to meet all your CEU needs while having continued access to this course, industry experts and a warm network of fellow professionals.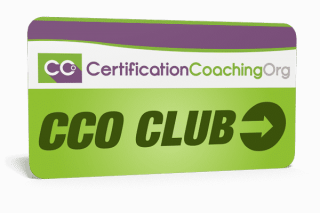 CCO Club Basic Plan Included
This course includes 9 months of access to the CCO Club Basic Plan. The CCO Club is a place where medical coders, billers, auditors and practice managers can convene to discuss, learn and expand their knowledge. We provide CEUs, replays, transcripts and Answer Sheets of all our CCO Club Q&A Webinars, Student Q&A Webinars and Monthly Q&A Webinars. We're also continually adding unique lectures and bonuses to the membership.
Meet Your Certified CPCO Course Instructor
Schuyler Connell B.S., CPC, CPMA, CRC, CPC-I, CPCO, CCS, CDIP
Schuyler has fourteen years of experience in healthcare with most of his background being in coding, clinical documentation improvement, auditing, education, and compliance. He currently works as a compliance specialist for a major health system in Bismarck, North Dakota. He received his bachelor's degree in health studies (pre-medicine) from the University of Louisiana at Monroe and is currently working on his master's degree in law with a concentration in healthcare compliance. He is passionate about education and working alongside physicians. He is heavily involved in the local AAPC chapter where he presents on many different topics. He also has a background in mental health counseling.
Professional Compliance Officer Course Contents
OIG Compliance Program Guidance for Individual Physicians and Small Group Practices

OIG Compliance Program Guidance

Health Insurance Portability and Accountability Act (HIPAA)

Emergency Medical Treatment and Active Labor Act (EMTALA) and Clinical Laboratory Improvement Amendments (CLIA)

Occupational Safety and Health Administration (OSHA)

Investigations and the Legal Process

Medical Necessity and Key Risk Areas
NCCI Medicare Policy Manual

Evaluation & Management Documentation Guidelines (CMS)

OIG Compliance Program Guidance for Nursing Facilities, Hospitals, Pharmaceutical Manufacturers, Ambulance Suppliers, Individual and Small Group Physician Practices, Medicare+Choice (Medicare Advantage) Organizations, Hospices, Durable Medical Equipment, Prosthetics, Orthotics, and Supply Industry, Third-Party Medical Billing Companies, Clinical Laboratories and Home Health Agencies.

Draft Compliance Program Guidance for Recipients of PHS Research Awards

Federal Health Care Fraud and Abuse Laws

External Medicare Resources

Comparison of the Anti-Kickback Statute and Stark Law

Physician Self-Referral Law

Commonly Used Physician Self-Referral Law Exceptions

Commonly Used Anti-Kickback Statute Safe Harbors

Health Care Compliance Program Tips

Operating an Effective Compliance Program

Tips for Success in the OIG Self-Disclosure Protocol
Why CPCO? Because Multiple Credentials = Higher Salaries
According to the AAPC, "salary data reveals that the more AAPC credentials you carry, the higher your salary."
This means that acquiring a 2nd credential, could potentially increase your salary by $11,510.
A 3rd credential shows an average increase of $7,244. [Source]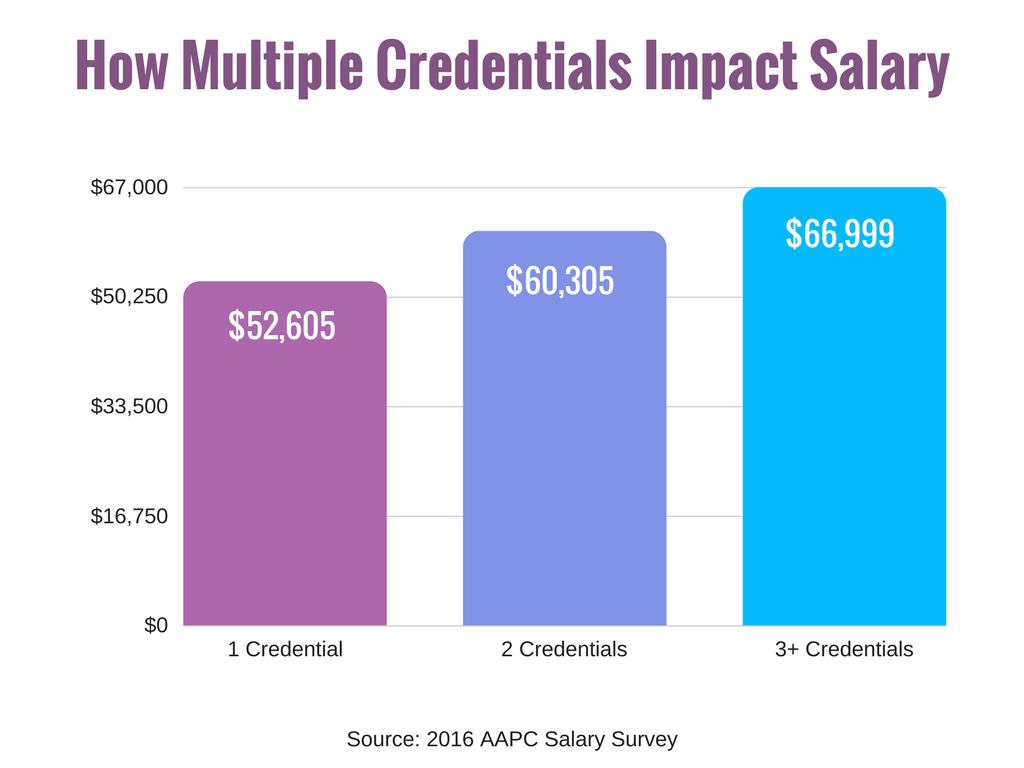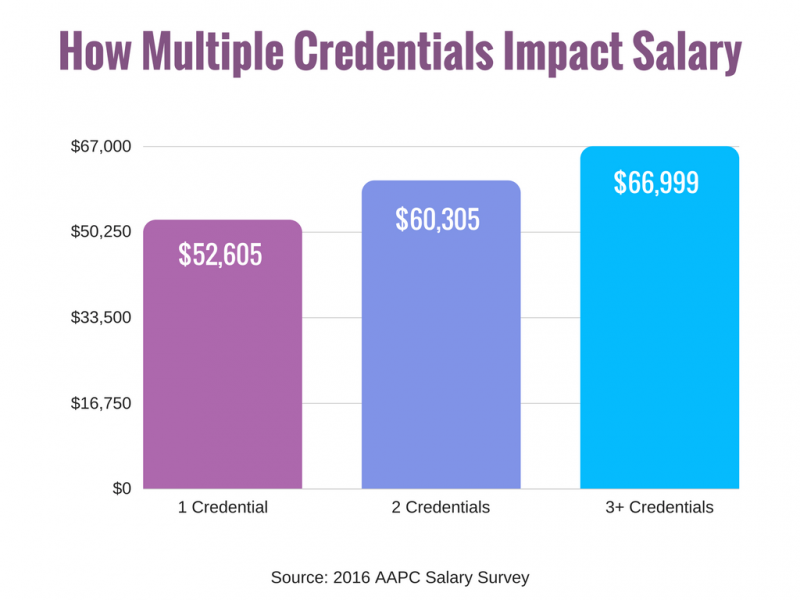 Student Reviews: We Love Our Students, And They Love Us
"CCO is the best there is for providing education"
Thank you for providing great lectures, course content and extras! CCO is the best there is for providing education. I've been hooked on CCO since the CPC Blitz helped me pass the CPC exam a few years ago, and I decided then that if I ever took another course to add a credential, it would be with you. The CCO Club is an unbeatable resource, and the coaches are wonderful. Thank you for all you do!
– Michelle S.
Invest In Your Future Today!
Yes! Please I'd Like to Order The Professional Compliance Officer Course"
I understand I'll be receiving 9 months online access to the entire Professional Compliance Officer Course" plus access to the CCO Club for a small one-time investment!
Professional Compliance Officer Course
One Payment Today
9 Months of Access
24/7 Online Access
Certified Instructor Support
Live Student Group Calls
Group Call Recording Archive
80 CEUs Available in CCO Club
Professional Compliance Officer Course
2 Payment Plan, 30 Days Apart
9 Months of Access
24/7 Online Access
Certified Instructor Support
Live Student Group Calls
Group Call Recording Archive
80 CEUs Available in CCO Club
Frequently Asked Questions
System Requirements for Streaming Video
Our members area offers online streaming videos that are fully compatible with the newest web browsers from Internet Explorer, Firefox, Chrome and Safari. Older versions of web browsers will not work since they do not support HTML5 or modern video files.

CCO only supports the Chrome Web Browser which can be downloaded for free here.

We recommend a modern Computer, Laptop or Tablet and a high-speed internet connection to experience smooth streaming playback of our HD videos. Slower computers (pre-2010) and internet connections will result in choppy playback and browser errors.

Newer iPhones and iPads are fully supported.

Android phones are not officially supported, but students report the videos play well on them.

Finally, don't stress the tech stuff too much. Our friendly support team is always here to help you on your medical coding journey.