Compliance Officer Course
A Complete "No-Fluff" Course That Will Teach You Medical Business Compliance AND Prepare You For The CPCO™ Exam
Medical practices need staff who can develop, organize, manage, and direct the functions of a compliance department. Our Online Compliance Officer Course will help you understand the key requirements needed to properly develop, implement, and monitor a healthcare compliance program for a practice based on governmental regulatory guidelines. This includes internal compliance reviews, audits, risk assessments, and staff education and training.
Our full length, 16-hour equivalent Professional Compliance Officer Course is not a weekly boot camp or webinar event. This full course provides a complete online learning experience that will fully prepare you for the CPCO Exam and a new career as a Certified Professional Compliance Officer (CPCO™).
In addition to the core CPCO training materials, we also provide access to certified CCO instructors to help pass the CPCO Exam.
Who Can Benefit From This Professional Compliance Officer Course:
New students looking to begin a new career in Healthcare Compliance
Existing students enrolled outside CCO that require supplemental training
Healthcare workers looking to switch roles at their workplace such as front office clerks, medical receptionists, case managers, medical records clerks, transcriptionists, schedulers, research coordinators, nurses, caregivers or similar roles.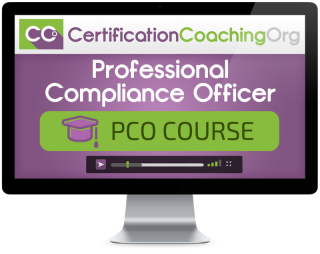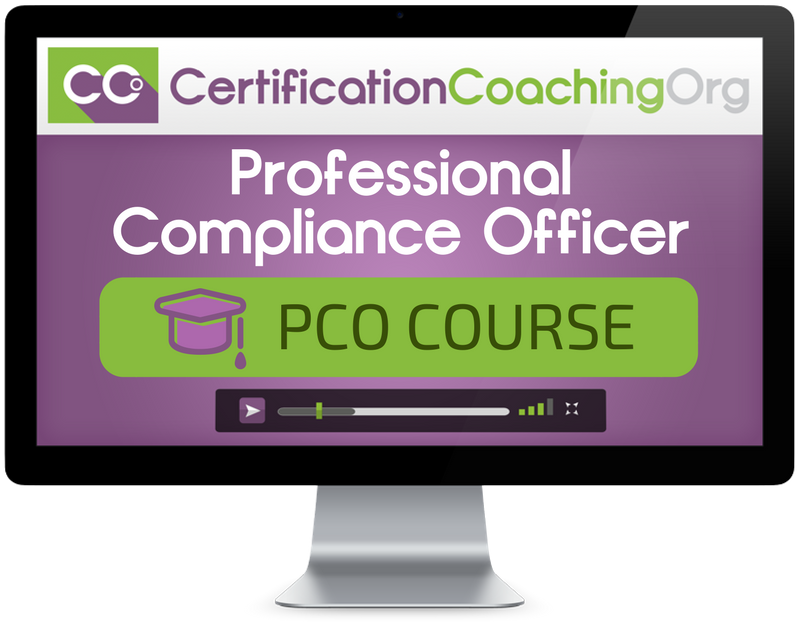 Professional Compliance Officer Course
This website is not endorsed by, affiliated, authorized, or sponsored by the AAPC.
CPCO® is a registered trademark of AAPC.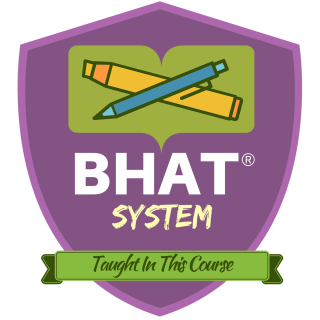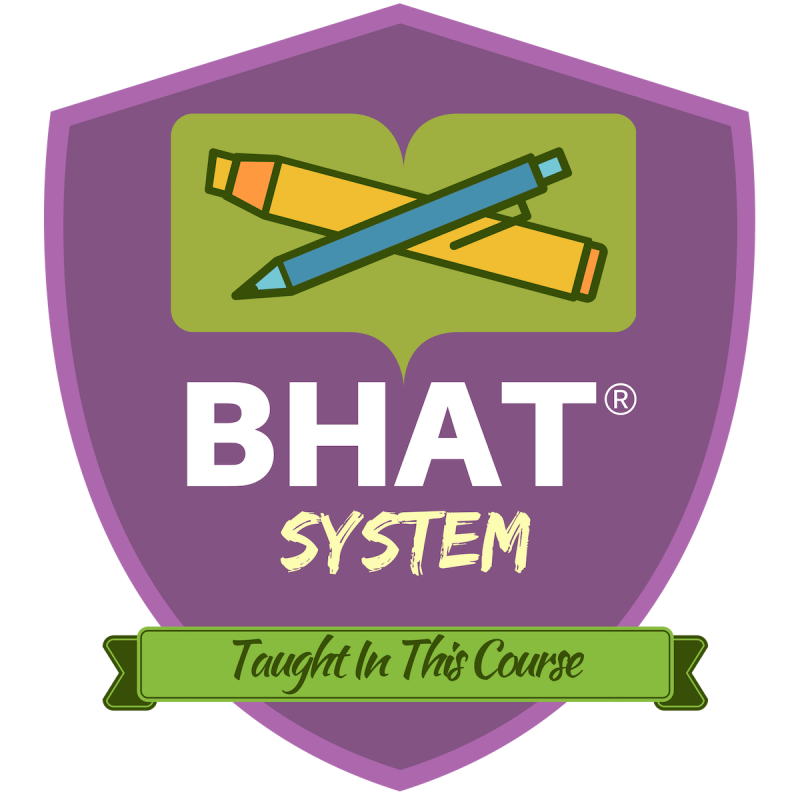 Includes The BHAT® System
BHAT® (pronounced 'bat') stands for "Bubble, Highlight and Annotate Technique". This is a proprietary system, which is used in connection with our educational services, created by Laureen Jandroep in 1999 that uses bubbling, highlighting and annotation techniques to help students quickly find key answers in their manuals during the open book CPC® exams.
Instead of flipping back and forth between pages where the guidelines are, the answers are right next to the codes when a student takes the board exam. Students have stated the BHAT® system gave them the confidence they needed to pass the exam. Another plus: the BHAT® system also helps coders in their day to day coding work! [Learn More]
"I can literally go on forever, but just wanted to say a couple of things. I'm in my final semester at Daytona state College, I'll be graduating in December with my AS, however I never would have made it through without this website and these incredible people at CCO, had I known about their Academy I would have forgone the route I went. I am happy to say that I sat for and passed the CPC, after extensive practice exams, and the direct advice from Laureen, don't even try until you are consistently getting 85 or better on the practice exams. It worked, I passed. Joann for billing, Sylvia for ICD 10, Chandra for EVERYTHING, and Laureen for the company, you guys are the greatest thing that's ever happened to coding. I am your biggest advocate when am asked anything about coding and billing, just go to CCO, they have absolutely everything you need. Love you guys and all that you do, thank you so very much"
–Keri
What To Expect From Our CPCO™ Course
Preparation to receive the AAPC's CPCO® credential and qualify for a career as a Professional Compliance Officer in a hospital, physician or healthcare setting.
Access to a team of CPC® and CPCO® certified coaches to assist and answer your compliance questions as needed.
Video Lectures so it's as if you are sitting there in class right with our certified instructors.
Online exams with immediate grading and feedback.
Student Support Forum dedicated to supporting our compliance students.
Regular coaching sessions and review of your progress through your compliance course.
Requirements and Pre-Requisites
There are no pre-requisites for this Compliance Course.
Students are responsible for providing their own Manuals and textbooks. Click here for information about required textbooks.
What's Included In Our Professional Compliance Officer Course
16 Hour Equivalent Course
This isn't a short one-time bootcamp or webinar event. This is a full and comprehensive 16-hour equivalent course which dives into the details of compliance requirements of government laws, regulations, rules, and guidelines.
Self-Paced, Online Courses
All our courses are available 24 hours a day, 7 days a week from any internet-enabled device. You can learn at your own pace and rewind whenever necessary to re-learn topics.
9 Months of Continuous Access
We include 9 months (270 days) of continuous access to the course. If you decide to take a break, you can always return anytime within those 9 months to pick up where you left off.
Easy to Understand Style
We know it can be hard to learn coding material. That's why we pride ourselves on our "easy to understand" teaching style. Keeping you engaged and learning is our top priority.
Chapter Tests
We include chapter tests to ensure you've learned the material properly before moving on. If you hit a roadblock, simply revisit the online chapter lessons to refresh your knowledge.
Student Support Forums
Our Student Support Forums are where students, staff and instructors can meet virtually inside a private discussion area to ask questions or simply chat about course topics and news.
Live Group Webinars
Our instructors meet with many students on a live "group webinar" via video conferencing to answer all course and career questions. As a full course student you're invited to call or log in and ask questions during the live event.
Certified Instructor Support
Our certified CCO Instructor will first get to know you during your welcome call. During your study, they will also provide ongoing encouragement, guidance and direction via private, forum-based coaching.
Compliance Officer CPCO™ Material Covered in the Course
Core Material
A History of Health Care
OIG Compliance Program Guidance for Individual Physicians and Small Group Practices
OIG Compliance Program Guidance
Key Enforcement Laws
Health Insurance Portability and Accountability Act (HIPAA)
Emergency Medical Treatment and Active Labor Act (EMTALA) and Clinical Laboratory Improvement Amendments (CLIA)
Occupational Safety and Health Administration (OSHA)
Human Resource Laws
Investigations and the Legal Process
Medical Necessity and Key Risk Areas
RACs, ZPICs, MICs, MFCUs
References & Resources
Bonus Material
NCCI Medicare Policy Manual
Evaluation & Management Documentation Guidelines (CMS)
OIG Compliance Program Guidance for Nursing Facilities, Hospitals, Pharmaceutical Manufacturers, Ambulance Suppliers, Individual and Small Group Physician Practices, Medicare+Choice (Medicare Advantage) Organizations, Hospices, Durable Medical Equipment, Prosthetics, Orthotics, and Supply Industry, Third-Party Medical Billing Companies, Clinical Laboratories and Home Health Agencies.
Draft Compliance Program Guidance for Recipients of PHS Research Awards
Federal Health Care Fraud and Abuse Laws
External Medicare Resources
Comparison of the Anti-Kickback Statute and Stark Law
Physician Self-Referral Law
Commonly Used Physician Self-Referral Law Exceptions
Commonly Used Anti-Kickback Statute Safe Harbors
Health Care Compliance Program Tips
Operating an Effective Compliance Program
Tips for Success in the OIG Self-Disclosure Protocol
Why CPCO? Because Multiple Credentials = Higher Salaries
According to the AAPC, "salary data reveals that the more AAPC credentials you carry, the higher your salary."
This means that acquiring a 2nd credential, could potentially increase your salary by $7,479.
A 3rd credential shows an average increase of $6,136. [Source]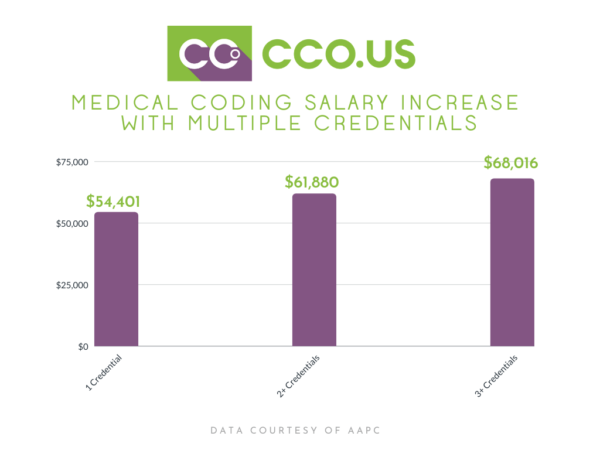 Students Reviews of Our Compliance Officer Course
Invest In Your Education Today!

Yes! Please I'd Like to Order The Professional Compliance Officer Course
I understand I'll be receiving online access to the entire Compliance Officer Course plus access to the BHAT® Cave and other CCO resources listed on this page for a small investment!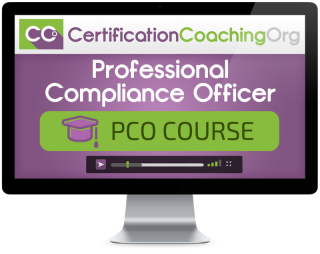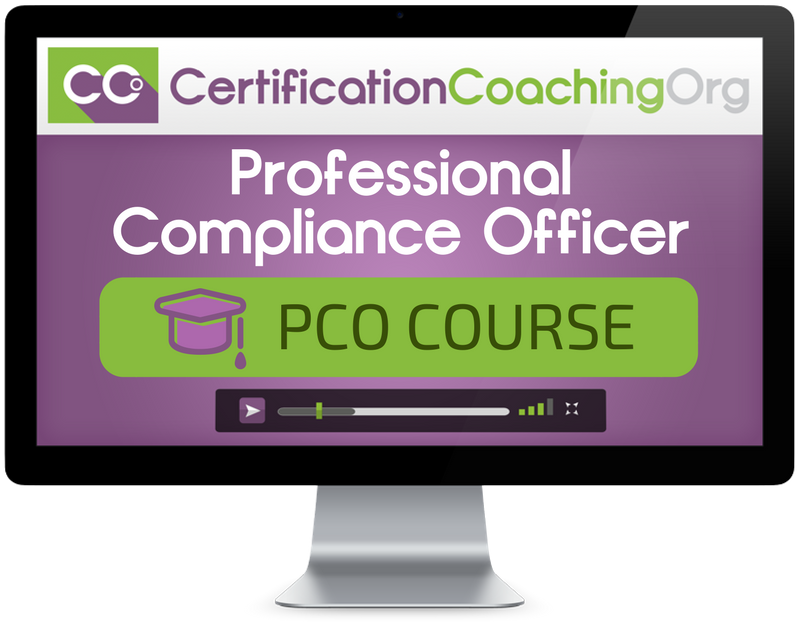 The Compliance Course is No Longer Available
Frequently Asked Questions
Is a Textbook Needed for the Certified Compliance Officer CPCO® Course?
Yes. This course requires the separate purchase of a textbook. Please see the list here.
Are There Any CEUs Included?
No, there are no CEUs included with this course effective Jan 17th, 2019. If you need CEU's, please consider joining the CCO Club. https://www.cco.us/club/
Are There Any Pre-Requisites For This Course? Is There Any Coding Taught in This Course?
No, there is no coding taught in this course and there are no pre-requisites, either.
Videos can only be played while connected to a high-speed internet connection. We do not allow videos to be downloaded or played offline.
When Will the Compliance Officer Course Be Available for Viewing?
The Compliance Officer Course is already complete and live. You can watch them immediately after ordering.
Is This Course Structured Like a Bootcamp or Live Webinar?
No, all the lessons have been pre-recorded by our Certified Instructor and will be available for replay via any modern internet-enabled device.
What Is the Refund or Cancellation Policy?
Due to the instant availability of internet-based training, CCO does not provide refunds or cancellations on any of our products including Courses, Review Blitzes, Practice Exams, Bundles, CEU Classes, Combos or CCO Club payments.