Affordable Courses, Review Blitzes, Practice Exams and CEU Credits For Medical Coders, Billers and More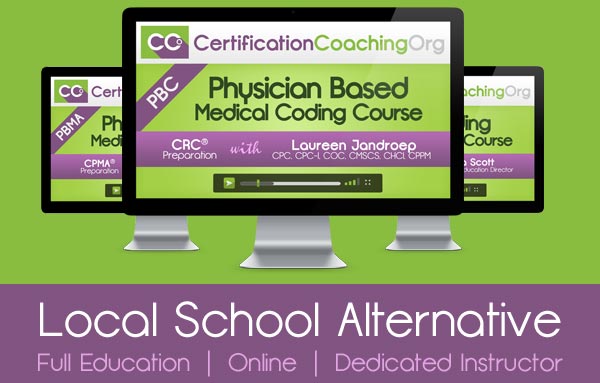 Full Courses
Our full courses are true alternatives to costly local schools. They provide a complete education of all core concepts without any "fluff" or filler. Plus, unlike local schools, these 80-hour equivalent online classes can be replayed and viewed from any internet enabled device so you truly learn the material. In the event you need assistance, we include one-on-one support with a dedicate, certified CCO Instructor. Here are the courses we're currently offering…
Review Blitzes
Our Review Blitzes are the perfect way to review, refresh and refine your skills. These Blitzes are for students that have already taken a full course and require an update before taking their respective AAPC exam. They provide a quick refresher of essential knowledge required for the exams without any "fluff" or filler. The Blitzes are available online and can be replayed and viewed from any internet enabled device so you truly learn the material. In the event you need assistance, we include basic email support from one of our certified CCO Instructors. Here are the Review Blites we're currently offering…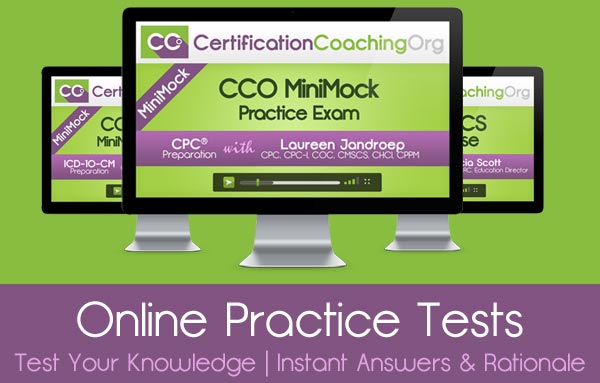 Practice Exams
Our practice exams were created by the Certified Instructors at CCO to help students test their exam proficiency for various AAPC credentials. All practice exams are available online and include printable versions and complete answers with rationale. Here are the practice exams we're currently offering…
Continuing Education Units
Maintaining certification is of the utmost importance. That why our Continuing Education Units (CEU) Store contains 17 courses in various topics to help you meet your CEU credit requirements.
All our courses were created by certified Instructions and are conveniently available online.
Upon completion of the final exam, all students can instantly download their certificate of completion.