Certified Professional Medical Auditor (CPMA®) Course
Advance Your Career in Medical Auditing By Becoming CPMA® Certified
The Certified Professional Medical Auditor (CPMA®) credential is a logical next step for those with strong experience in other areas of healthcare and who are ready to advance their careers in Physician Based Medical Auditing.
Who Can Benefit From This CPMA® Course:
Certified coders with an AAPC recommended minimum two years of experience
Those looking for on-line help in earning their Certified Professional Medical Auditor (CPMA®) credentials
Existing medical auditing students enrolled outside CCO that require supplemental training
Healthcare workers looking to switch roles at their workplace such as front office clerks, medical receptionists, case managers, medical records clerks, transcriptionists, schedulers, research coordinators, nurses, caregivers or similar roles.
This website is not endorsed by, affiliated, authorized, or sponsored by the AAPC.
CPMA® is a registered trademark of AAPC.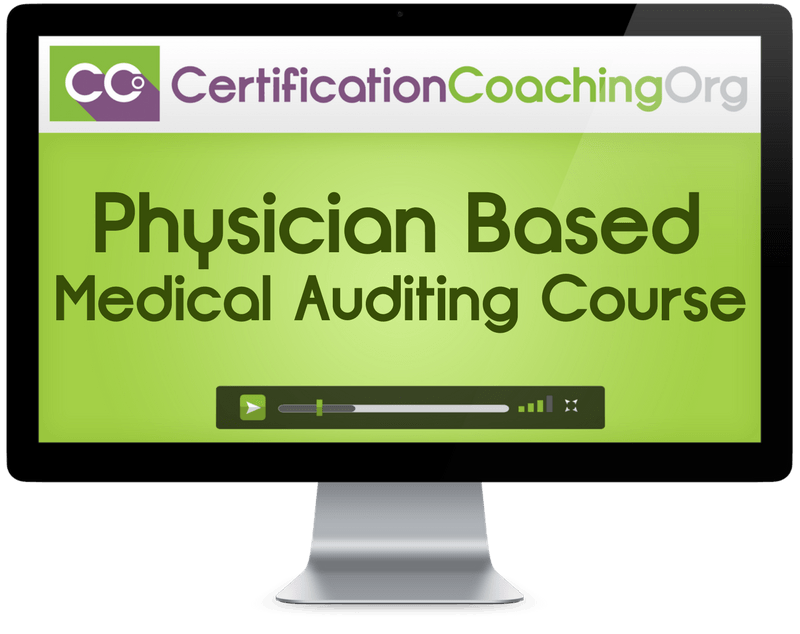 CPMA Complete Course & Exam Preparation
About the Certified Professional Medical Auditor Course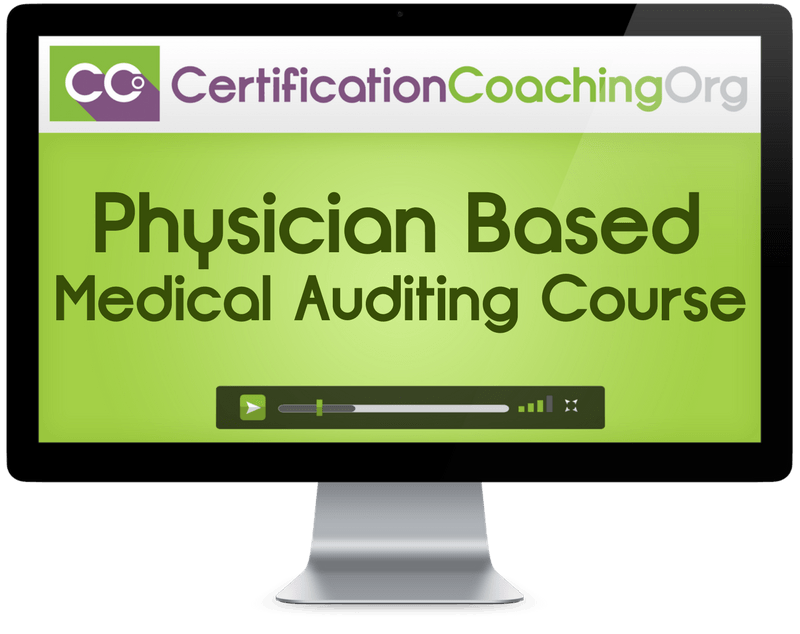 Take your career to the next level with the Certified Professional Medical Auditor (CPMA®) credential. In a physician's office, medical auditing is an essential component of compliant and profitable physician practices. Medicare Recovery Audit Contractors (RAC) audits, private payer denials and other risk factors are happening more often and physician's are looking for peace of mind and compliance. After all, the risks of being non-compliant with documentation and coding are simply too great.
As a CPMA®, your knowledge of coding and documentation guideline will help improve the revenue cycle of nearly all physician practices.
Our medical auditing course also includes detailed overviews of relevant legislation, discussion of regulatory fines and penalties, and special tips and techniques for best certification testing results. We incorporate several different styles of learning to assist you in memorizing the crucial information you need to do the job.
Plus, our friendly and supportive staff will give you a constant resource you can rely on every step of the way.
Medical Auditing Course Topics
Discussion of key areas of regulations including the Stark Law, the False Claims Act, and more
Overview of regulatory fines and penalties
Corporate Integrity Agreement and PATH audit review
Discussion of specific coding regulations and notifications such as NCCI, OIG Work Plan, etc.
Medical record documentation reminders for E/M, Anesthesia, Surgery, Medicine, etc
Audit abstraction of specific case studies
Review types of audits along with scope analysis and statistical sampling information
Communication of audit outcomes with audit report examples
Much more…keep reading!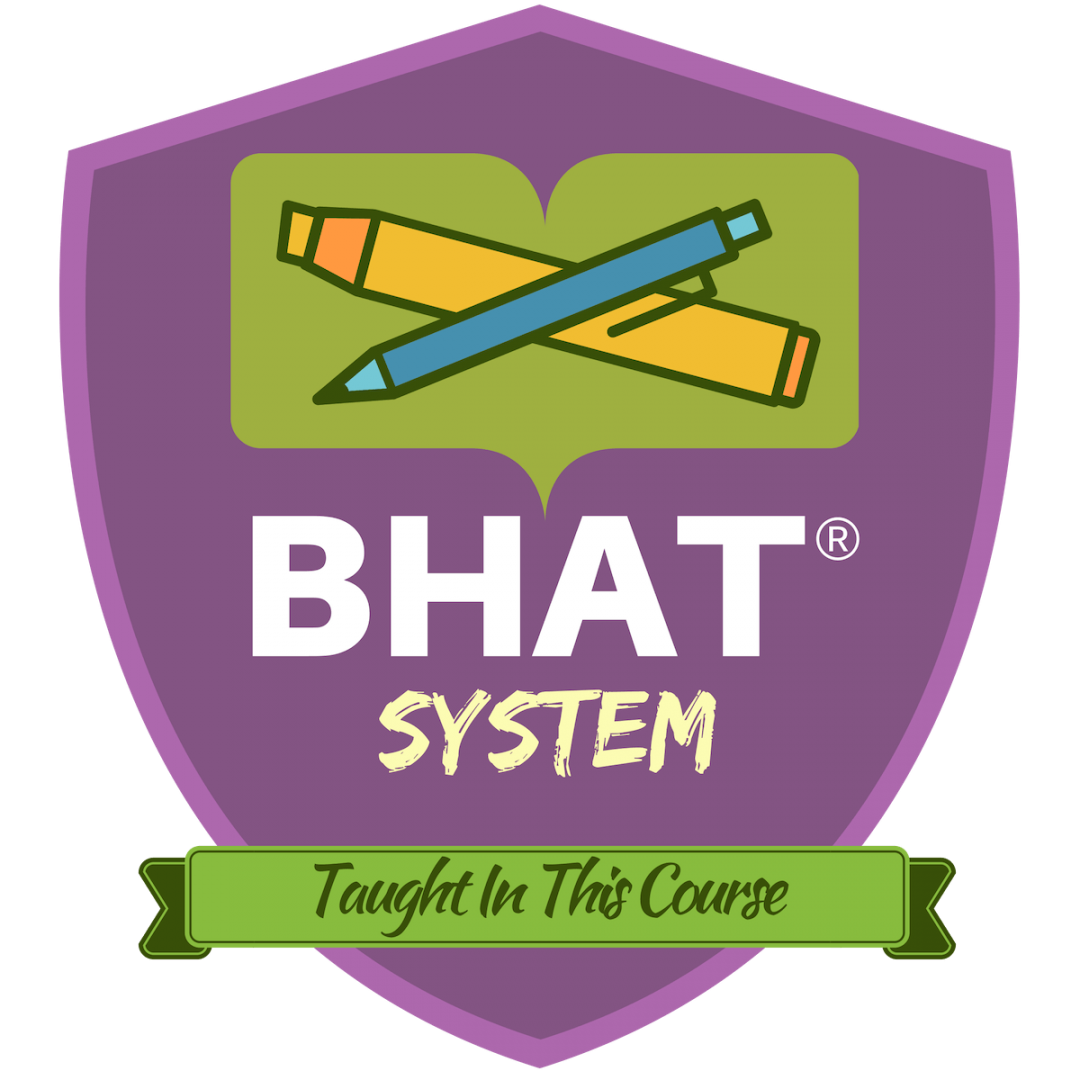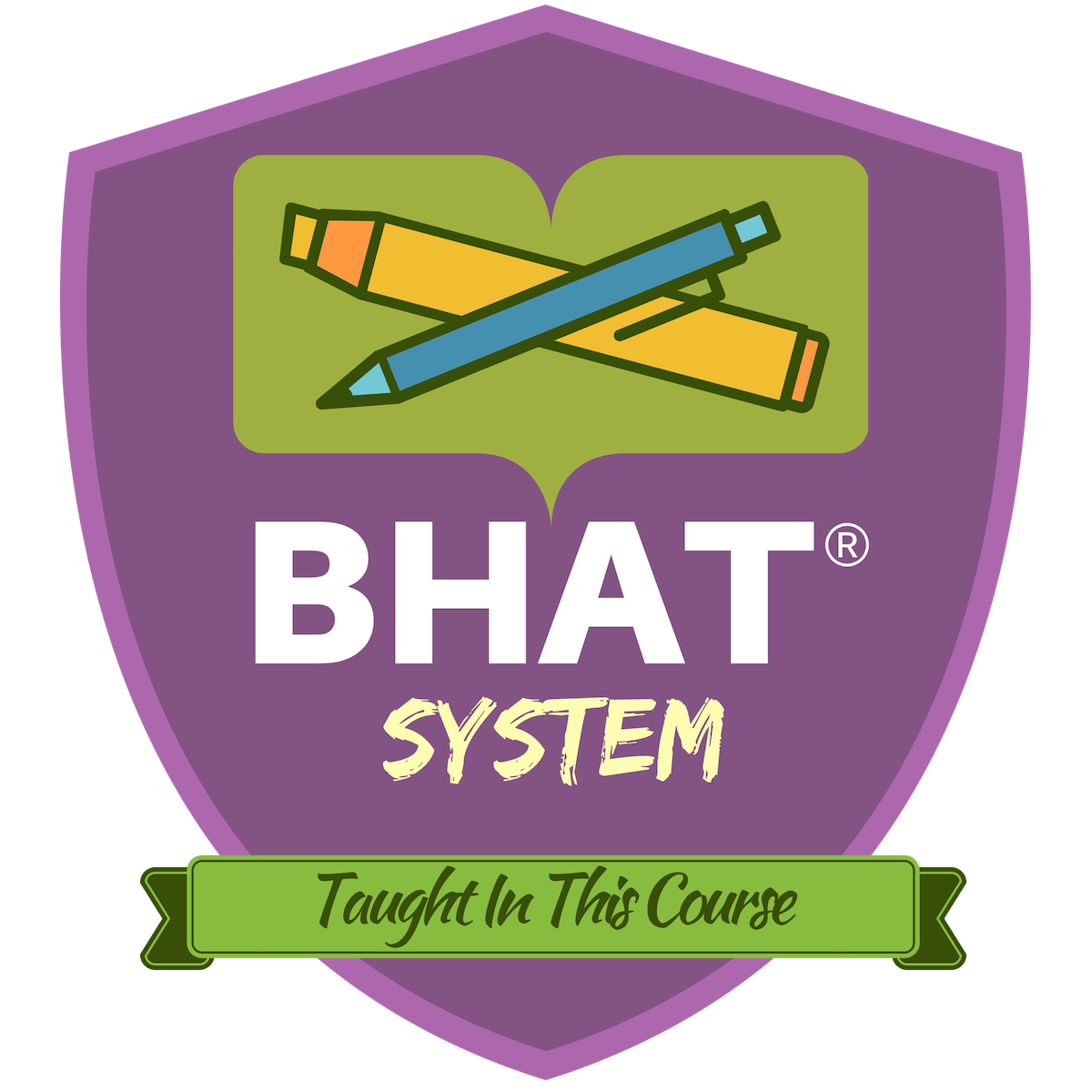 Includes The BHAT® System
BHAT® (pronounced 'bat') stands for "Bubble, Highlight and Annotate Technique". This is a proprietary system, which is used in connection with our educational services, created by Laureen Jandroep in 1999 that uses bubbling, highlighting and annotation techniques to help students quickly find key answers in their manuals during the open book CPC® exams.
Instead of flipping back and forth between pages where the guidelines are, the answers are right next to the codes when a student takes the board exam. Students have stated the BHAT® system gave them the confidence they needed to pass the exam. Another plus: the BHAT® system also helps coders in their day to day coding work! [Learn More]
The CPMA course was very informative and relayed information that is easy to understand. My questions where answered in a timely manner. I will be taking the risk adjustment course for my next certification. I highly recommend the courses from CCO for any AAPC exam.
–Anne Bunch
Your video lectures on the blitz and the live webinars helped me pass my CPMA exam.
–Trina Howard
Thanks CCO ! I passed the CPC 5 years ago with help from you and now the CPMA :)
–Kerry Watson
What To Expect From Our CPMA™ Course
Preparation to receive the AAPC's CPMA® credential and qualify for a career as a medical auditor in a healthcare auditing firm, insurance carriers or other healthcare facilities.
Access to a team of CPC® and CPMA® certified staff and coaches to assist and respond to your medical auditing questions.
Video Lectures so it's as if you are sitting there in class right with your instructors
Reading assignments from the most widely used medical auditing textbook in the industry
Online medical auditing based exams with immediate grading and feedback
Student Support Forum dedicated to supporting students as they progress through the medical auditing lessons and exams.
Regular coaching sessions and review of your progress.
Requirements and Pre-Requisites
The AAPC recommends the pursuit of the CPMA credential by certified coders with a recommended minimum two years of experience.
Students are responsible for providing their own Manuals and textbooks. Click here for information about required textbooks.
What You Can Expect From Our
Medical Auditing Based Medical Coding Course
40 Hour Equivalent Course
This isn't a short one-time bootcamp or webinar event. This is a full and comprehensive 40-hour equivalent course which dives into the details of auditing medical records in a healthcare setting.
Self-Paced, Online Courses
All our courses are available 24 hours a day, 7 days a week from any internet-enabled device. You can learn at your own pace and rewind whenever necessary to re-learn topics.
9 Months of Continuous Access
We include 9 months (270 days) of continuous access to the course. If you decide to take a break, you can always return anytime within those 9 months to pick up where you left off.
Easy to Understand Style
We know it can be hard to learn coding material. That's why we pride ourselves on our "easy to understand" teaching style. Keeping you engaged and learning is our top priority.
Chapter Tests
We include chapter tests to ensure you've learned the material properly before moving on. If you hit a roadblock, simply revisit the online chapter lessons to refresh your knowledge.
CPMA Review Blitz
Once you've completed the full course, our CPMA Review Blitz is your next step. It will help you refine, refresh and review your knowledge of critical concepts in preparation for the exam.
Anatomy & Physiology Crash Course Videos
Do you need a quick refresher on Anatomy and Physiology? In case you do, we've included 40+ videos covering tissue, integumentary, nervous system, muscles, respiratory system and more.
Student Support Forums
Our Student Support Forums are where students, staff and instructors can meet virtually inside a private discussion area to ask questions or simply chat about course topics and news.
Live Group Webinars
Our instructors meet with many students on a live "group webinar" via video conferencing to answer all course and career questions. As a full course student you're invited to call or log in and ask questions during the live event.
Certified Instructor Support
Our certified CCO Instructor will first get to know you during your welcome call. During your study, they will also provide ongoing encouragement, guidance and direction via private, forum-based coaching.
Medical Auditing CPMA™ Material Covered in the Course
Module 01: The Role of the Medical Record Auditor
Module 02: Compliance in the Medical Practice
Module 03: Regulatory Guidance
Module 04: Documentation Basics
Module 05: The Medical Record
Module 06: Clinical Documentation Improvement
Module 07: Auditing Fundamentals
Module 08: Auditing Evaluation and Management Services
Module 09: Auditing the Office Medical Record
Module 10: No Lecture Required
Module 11: No Lecture Required
Module 12: The Surgical Medical Record
Module 13: Auditing Diagnostic Radiology Services And Physical Therapy Professional Services
Auditing Exercise 1 – Gastrointestinal Office
Auditing Exercise 2 – Orthopedics Office
Auditing Exercise 3 – Family Practice Office
Auditing Exercise 4 – Primary Care Hospital
Auditing Exercise 5 – General Surgery Office
Auditing Exercise 6 – General Surgery Hospital
Auditing Exercise 7 – Pulmonary Office
Auditing Exercise 8 – Cardiology Hospital
Auditing Exercise 9 – Hemophilia Office
Auditing Exercise 10 Surgery
Auditing Exercise 11 – Radiology
Bonus Case Studies, Forms & Documents
Bonus Case Study – Hypertension Followup
Bonus Case Study – Refractory Anemia
Bonus Case Study – Overactive Bladder
Bonus Case Study – Pneumocephalus
Bonus Case Study – Non-Small Cell Carcinoma
Bonus Case Study – Psychiatric Services
Appendix D-Sample Business Associate Agreement
Documentation Guidelines for Evaluation and Management Services
CMS Audit Tool
NAMAS Surgerical Auditing Tool
TrailBlazers CMS Audit tool
Form 1: Detailed Review Analysis
Form 2: E-M Summary Report
Form 3: EM Audit Tool #1
Form 4: EM Audit Tool #2
Form 5: EM Worksheet
Form 6: Audit Tool OB
Form 7: Surgery Audit Tool
Form 8: Surgery Analysis and Summary Report
Form 9: Surgery Detailed Analysis
Form 10: Audit Tool Orthopedics
Form 11: General Multi System Audit Worksheet
Form 12: Pulmonary Audit Worksheet
Form 13: Radiology Audit Worksheet
Form 14: Radiology Detailed Analysis
Form 15: Radiology Analysis Sample
Form 16: Radiology Summary Report
Form 17: Radiology Summary Report Sample
Form 18: Surgical Chart Auditing Worksheet
Form 19: Physical Therapy Audit Tool
Students Reviews of Our Medical Auditing Course
How Does Our Medical Auditing Medical Coding Course Compare?
CCO
Competitor
Lecture Format
Slides (with fun graphics to keep it interesting), Video of Instructor Speaking (so it feels like we are right in front of you)
Slides with Instructor Speaking
CPMA Review Blitz
($189 Value)
BHAT® Cave Included
Length of Access
9 Months
4 Months Only
(Add $149.75 for 9 Months)
Live Student Support Calls
Student Support Hub
Personal Coach
Forum-Based Support
Payment Plans Available
Price
$1,499
(9 Months Access)
$1,095 (4 Months Access)
$1,244 (9 Months Access)
Salary Data Reveals That More Credentials = Higher Salary
A recent salary survey by the AAPC revealed that the more AAPC credentials you carry, the higher your salary. It's also common for peers to place greater value and trust on individuals with more credentials.
In case you're curious, here are the average salaries for medical business professionals with one, two and three credentials.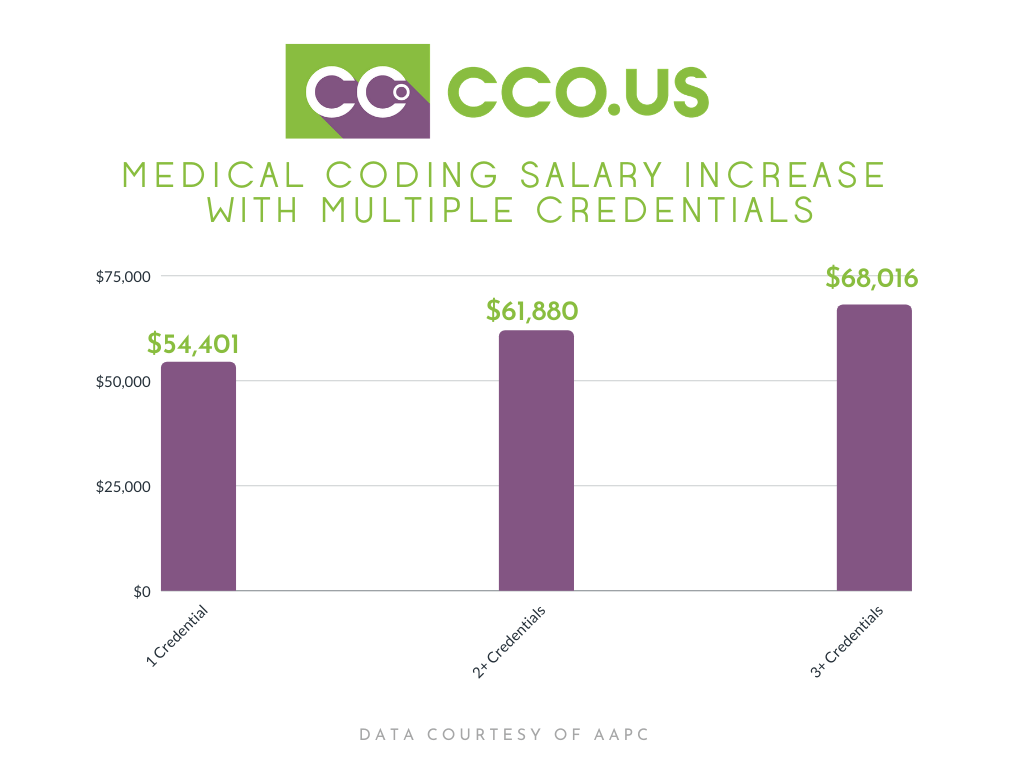 Invest In Your Education Today!


The Medical Auditing Course Is No Longer for Sale.
Frequently Asked Questions
Is a Textbook Needed for the Certified Medical Auditing CPMA® Course?
Yes. This course requires the separate purchase of a textbook. Please see the list here.
Are There Any CEUs Included?
No, there are no CEUs included with this course. If you need CEU's, please consider joining the CCO Club. https://www.cco.us/club/
Are There Any Pre-Requisites For This Course?
The AAPC recommends the pursuit of the CPMA credential by certified coders with a recommended minimum two years of experience.
Videos can only be played while connected to a high-speed internet connection. We do not allow videos to be downloaded or played offline.
When Will the Medical Auditing Course Be Available for Viewing?
The Medical Auditing Course is already complete and live. You can watch them immediately after ordering.
Is This Course Structured Like a Bootcamp or Live Webinar?
No, all the lessons have been pre-recorded by our Certified Instructor and will be available for replay via any modern internet-enabled device.
What Is the Refund or Cancellation Policy?
Due to the instant availability of internet-based training, CCO does not provide refunds or cancellations on any of our products including Courses, Review Blitzes, Practice Exams, Bundles, CEU Classes, Combos or CCO Club payments.