Free COC Exam Questions With Instant Online Test Results
This Free COC Practice Exam was created by Laureen Jandroep and the certified team of medical coders at Certification Coaching Organization, LLC.
Free COC Practice Exam with 60 real "exam-like" questions.

Practice Test results are instantly available online.

Save your progress inside our secure member's area.
Frequently Asked Questions
Sign Up for Free Instant Access
Laureen Jandroep, CPC, CPC-H, CPC-I, CMSCS, CHCI, CPPM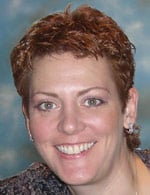 Laureen has over 20 years of experience in the healthcare field. She graduated as an Occupational Therapist in 2006 and before long was running a successful therapy practice which did over 1.6 million in billing per year with a less than .06% rejection rate. Once Medicare changed how rehab companies were reimbursed this business was closed and Laureen eventually started a new company dedicated to teaching Medical Billing and Coding. This business was eventually sold and is now run by the AAPC as part of their online course offerings.
She founded the Southern Jersey Chapter of the AAPC and also served on the AAPC National Advisory board from 2003 – 2006 in addition to being a consulting editor for several "Coding Alert" publications for the Coding Institute.
System Requirements for Streaming Video
Our members area offers online streaming videos that are fully compatible with the newest web browsers from Internet Explorer, Firefox, Chrome and Safari. Older versions of web browsers will not work since they do not support HTML5 or modern video files.

CCO only supports the Chrome Web Browser which can be downloaded for free here.

We recommend a modern Computer, Laptop or Tablet and a high-speed internet connection to experience smooth streaming playback of our HD videos. Slower computers (pre-2010) and internet connections will result in choppy playback and browser errors.

Newer iPhones and iPads are fully supported.

Android devices are not officially supported, but students report the videos play well on them.

Finally, don't stress the tech stuff too much. Our friendly support team is always here to help you on your medical coding journey.