How to Become a Certified Medical Coder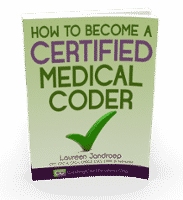 If you're working toward your certification as a medical coder you want to make sure you're sufficiently prepared to take and pass the exam. Well, we help students just like you every day by teaching them how to prepare to take their certification exam with confidence.
Are you asking these questions?
How to do medical coding to how to pass the CPC exam?
Do you take medical coding courses online?
Do you know exactly what it takes to become a certified medical coder?
This report is designed to help answer these questions and more…
Find out who is eligible to take the CPC or CCS-P.
Help you determine which medical coding test to take.
Give you insight on what to expect on the tests.
Provide you with valuable resources, networking, practice tips, and more!
It will also provide you with an insider's view on how to navigate these tests with ease. Medical coding experts share their personal experiences and give you the confidence that you need.
Get the insight and skills you need to take and pass your certification exam. Fill out the form on the right and get your free copy today!