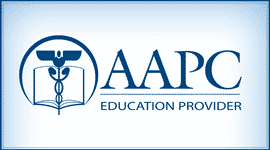 Certification Coaching Organization,LLC (CCO) is owned and managed by Laureen Jandroep, CPC, CPC-I, COC, CMSCS, CHCI, CPPM who is also the founder and CEO. The mission of CCO is to help new and seasoned medical coders, billers and practice managers with their certification education – first to get certified then to maintain certification.
This is done via articles, videos and practice questions many of which are freely available through out the site. Some are paid products like our popular Coding Certification Review Blitz and CEU On Demand Classes and Physician Based Coding Course. We have a new discussion board where aspiring coders can ask their questions about getting certified and one where certified coders can discuss ways they've maintained their CEUs for their respective credential.
About Laureen Jandroep, CPC, CPC-I, COC, CMSCS, CHCI, CPPM
CCO Founder and CEO
Laureen has over 29 years in the healthcare field. She graduated as an Occupational Therapist in 1986 and before long was running a successful therapy practice which did over 1.6 million in billing per year with a less than .06% rejection rate. Once Medicare changed how rehab companies were reimbursed this business was closed and Laureen eventually started a new company dedicated to teaching Medical Billing and Coding. This business was eventually sold and is now run by the AAPC as part of their online course offerings.
Currently Laureen runs CCO (CCO) an online medical coding and healthcare business training firm with an emphasis on helping others obtain their professional certifications through the AAPC.
She founded the Southern Jersey Chapter of the AAPC and also served on the AAPC National Advisory board from 2003 – 2006 in addition to being a consulting editor for several "Coding Alert" publications for the Coding Institute.
Laureen lives in southern New Jersey with her husband of 20+ years Anthony and four young children. They are active foster parents and spend most of their free time these days just being parents which they love.
Laureen is a Subject Matter Expert (SME) and Coach for the Following CCO Courses
[
Read more about Laureen…
]
Other Team Members
Alicia Scott, CPC, CPC-I, CRC
CCO Education Director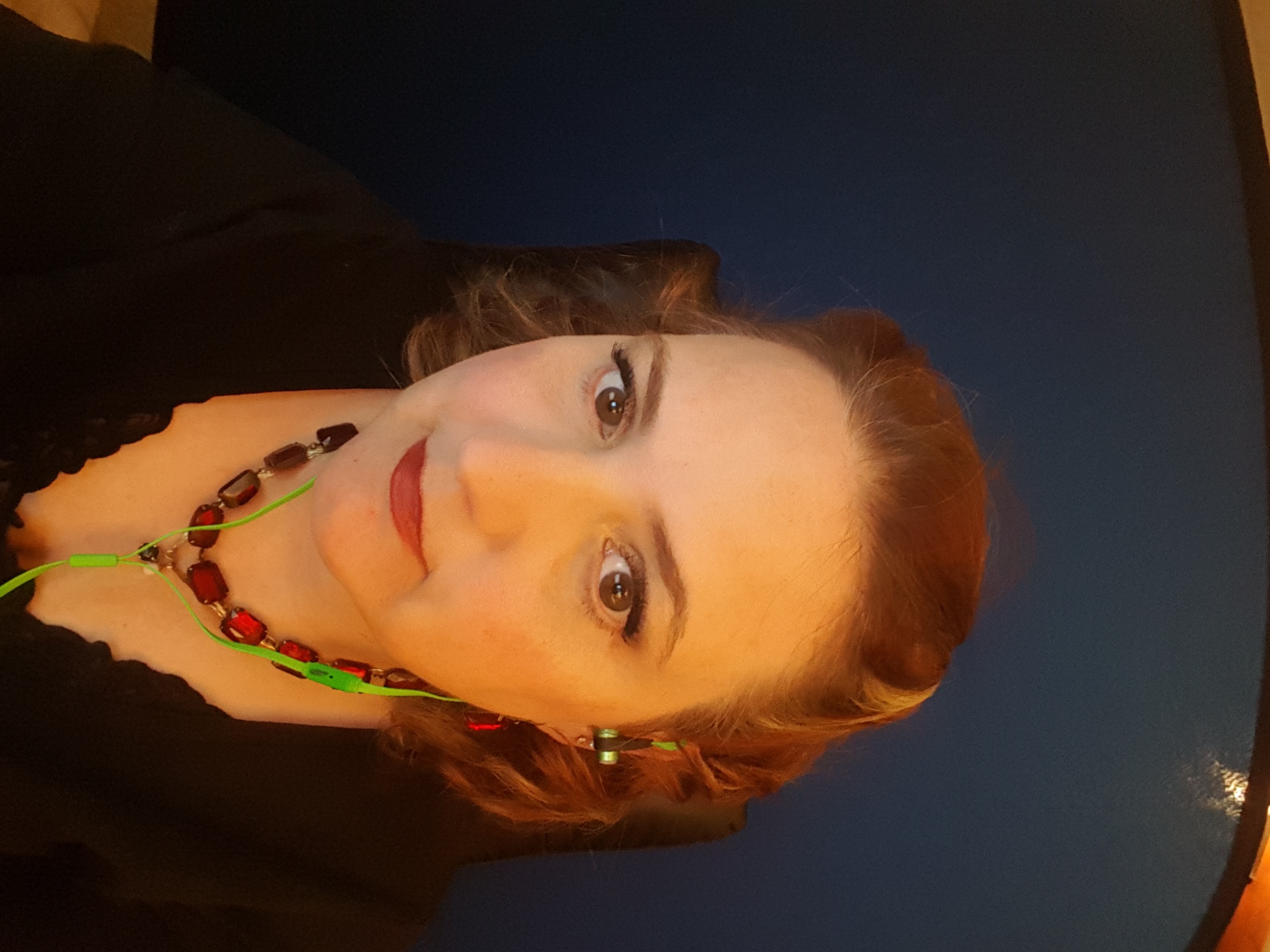 Alicia has been working with medical coding for almost ten years. She first learned about medical coding while working in a medical records department at a resort town hospital near where she was raised. Through the years she has held several jobs in the medical field from, CNA, EMT, Pharmacy technician and Medial Records Abstractor and Analyst.  Outside of the medical field she has worked as a Real Estate agent, and owned her own on-line retail business. The medical field has always been where she felt the most comfortable.
After high school Alicia was accepted into a nursing program at a local university in Missouri. She started the program but did not complete it due to a sudden illness. During that time she got married and started a family. With intentions to always go back and finish her nursing degree she got the opportunity to work in medical coding instead.  She joined the AAPC and became certified as a CPC® in 2011, a CPC-I® in 2013 and a CRC® in 2015.
Alicia lived in West Texas but has moved back to Missouri where her husband is attending Concordia Seminary. While in Texas she taught medical coding, billing and medical law and ethics at a private college. During her time in Texas she also did contract work in HCC Risk Adjustment and discovered she really enjoyed ICD work. Because she loves to learn Alicia is working towards her Masters in Health Care Administration with an emphasis on education. Having taken many online classes through the years to complete her degree she feels very comfortable with both face to face and on-line learning. Alicia will tell you that not only does she love medical coding but she has a passion for teaching it.
Alicia is a Subject Matter Expert (SME) and Coach for the Following CCO Courses
---
Chandra Stephenson, CPC, CIC, COC, CPB, CPCO, CPMA, CPPM, CRC, CPC-I, CCS, CANPC, CCC, CEMC, CFPC, CGSC, CIMC, COBGC, COSC
CCO Program Director
Chandra has over 13 years coding and auditing experience and holds many certifications through the AAPC and AHIMA. She is a National ICD-10 Trainer for AAPC and served as a representative for the Great Lakes Region on the AAPC's 2013-2015 National Advisory Board. She offers extensive experience in centralized billing, family practice, cardiology, GI, mental health, anesthesia, and multi-specialty environments. She has worked as an adjunct college instructor in medical coding, a compliance auditor for one of the largest healthcare systems in Indiana, and as a Big 5 consultant. She is currently an independent consultant and enjoys teaching and finding ways to simplify the world of coding accuracy and education.
Chandra has two miniature dachshunds, Buster and Cozy. When she isn't spending time with her family, friends, and pups, she likes to travel and loves discovering hidden gems in each city she visits.
Chandra is a Subject Matter Expert (SME) and Coach for the Following CCO Courses
---
Jo-Anne Sheehan, CPC, CPC-I, COC, CPPM, CPB
CCO Sr. Instructor / Coach

JoAnne Sheehan has been successfully providing medical billing, coding and practice management services in the New England area for over thirty-three years. She has witnessed the evolution of healthcare and the increased complexities of medical billing and coding regulations, creating a need for education in this field.
JoAnne has been featured in numerous medical publications and has acted as a medical billing expert in highly profiled Medicare and Medicaid fraud cases in Boston and has trained others on both a local and national level in medical billing and coding. She is a certified medical coding instructor, practice management consultant, and an AAPC approved ICD-10-CM instructor. Her hands-on experience is an asset for the CCO students she coaches. She is President and Founder of Lomar Associates, Inc., a practice management company established in 1981.
JoAnne is the mother of three young adult children,Dianna, Steve, and Mary Kate, a golden retriever named Jake, and is married to Dr. Tom Sheehan, a chiropractor in a suburb of Boston. She is an accountant by profession but fell in love with medical billing years ago and moved forward in that direction – never looking back. In her free time, she likes to read, write, and relax in her log cabin in Maine.
JoAnne learned about Laureen Jandroep and CCO through the AAPC instructor forum. She loved Laureen's visual teaching style and contacted her immediately upon watching her teaching demonstrations. She has actively been a part of CCO ever since.
Jo-Anne is a Subject Matter Expert (SME) and Coach for the Following CCO Courses
---
Darcy Roy, CPC
CCO Instructor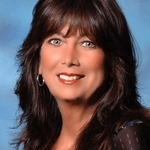 Throughout Darcy's 30+ professional years she has had several different medical positions from receptionist to Office Administrator. She has been working and teaching medical coding and medical billing specifically for the past 13 years. Her next endeavor is to achieve her CPC-I credential.
She is the Program Manager at Eastern Florida State College for the Medical Information Coder/Biller Program, which she enjoy's very much. She also presents the Exam Reviews for her local chapter of the AAPC twice a year and is currently the New Member Development Officer.
Darcy is originally from a small resort town in northern New York and has lived in Toronto, Ontario for 7 years. She has resided on the east coast (Space Coast) of Florida for the past 26 years.
Darcy is currently single and has one 30 year old son. She has two roommates; Jovi and Zac Brown, the cats that chose to live with her.
Darcy is a Subject Matter Expert and Coach for the Following CCO Courses
---
Lori Woods CPC-A
CCCO Customer Support Ambassador/ Social Media Magician
Lori is a CPC-A since December 2014.
Lori joined CCO in a much-needed capacity as a CCO Helpdesk Customer Support Ambassador helping to answer customer questions on our Helpdesk. It morphed into her heading our Facebook Group because of her expertise in social media.
Lori first came to CCO's attention because she has been the successful leader of the coding group "Create A Coder" since 2012. She used the group to not only help other new coders on their journey, but to network in the coding community. She found CCO & really liked our style and even used the Blitz to help her pass her own CPC exam. Lori became friends with Laureen Jandroep and believed in CCO so much, that she started promoting them on her own. She introduced CCO to Practicum and was glad CCO decided to offer it as a course as she thinks it is a great product for a "newbie".
Lori is an active member of AAPC, and even helped to write a letter to start a Chapter close to her home in Denver Colorado.
Lori has two beautiful daughters who each have blessed her with a grandson and a granddaughter who are very dear to her heart.
---
Holly Cassano, CPC
CCO Subject Matter Expert
In her spare time, Tammy and her husband love going RV'ing. She also loves quilting, embroidery and crafting in general.
Holly Cassano, CPC- has been involved in practice management, coding, auditing, teaching, blogging and consulting for multiple specialties for the past 16 years. She served two terms as an AAPC local chapter officer, authors for (CCO), Tactical Management Inc (TMI), Justcoding.com and maintains a quarterly online column for Advance for Health Information Professionals and more. She is the CEO of ACCUCODE Consulting, LLC and has blogged regularly for medicalcodingandbilling.org via Consumer Media Network (CMN). She was interviewed in an online article by PBS NewsHour regarding ICD 10 in March, 2013 and currently, on August 7, 2014 by The Centers For Public Integrity on the HHS release of Medicare Advantage reports on overpayments to Medicare Advantage Plans that reflect inflated coding practices.
In April, 2012, she presented at the 3rd Annual HCC Best Practices on "The Two Pronged Approach for Risk Adjustment" for Physician Groups and Health Plans, in Jacksonville, via Opal Events, it discussed the proactive approach to incorporating both Prospective and Retrospective audits for Medicare Advantage Plans. She also has presented on this topic to several local AAPC Chapters and is often sought out by Health Plan professionals and providers for consulting advice on this and other topics in coding and auditing. She is currently authoring an HCC coding book and developing a corresponding course for CCO.
She worked for a Medicare Advantage Plan, the former Preferred Care Partners, in The Villages, FL., from Feb 2011 – Oct. 2012 and also for Cleveland Clinic in Weston FL, for three years prior to her move to Central FL in January 2011. She has worked for other large groups since 1996 and is well respected for her knowledge base in healthcare. Holly also has acquired a good following on both Linkedin and Twitter. You can reach her at: holly@ and follow her on Twitter @hollycassano.
---
Tammy Lucus, CIC, CPC, COC, CPC-I, CPMA, CCS
CCO Subject Matter Expert
Tammy has been in the medical coding and billing field for 20 years. As a military wife, she has moved to a number of different locations, and worked in a variety of specialties. In addition to teaching nights and weekends for the past 12 years, she has operated her own consulting business for several years.
Tammy continues to run her business and works as a remote coder, coding for facilities. Coding is a way of life for her and she is in the process of working towards two more certifications. Currently working as an instructor for the COC and the CPMA courses, Tammy lives in Louisiana with her husband and three year old grandson, and has two grown daughters. Tammy stays busy working full-time, teaching part-time at local colleges, as well as instructing and coaching with CCO.
---
Boyd Staszewski
CCO Video and Webmaster
Boyd is founder of www.localbusinesscoach.com and enjoys helping entrepreneurs both online and offline succeed in internet marketing. Having over 20 years of digital media experience, he continues to be on the cutting edge of marketing on the internet.
Laureen found Boyd online back in 2011 shortly after the 2011 Blitz package was produced while he was living with his wife and son in Fortaleza Brazil. She enlisted Boyd in helping her streamline her sales and delivery process. Since then, the two have improved the overall goals of cco.us and have enjoyed adding monthly webinars to "CCO" to stay in touch and deepen the relationship of Laureen to her fellow coders.
Among other things, Boyd contributes marketing, video support, membership support, email, sales copy, search engine optimization and over all tech support for CCO.us and its students.
Boyd currently lives in Florida with his wife Conceicao, son Zachary and daughter Zophia.
---
Ruth Sheets, CPC
CCO Administrative Specialist
Ruth is a relative newcomer to the world of medical coding, but has a wealth of business experience as a software and web developer, manager of a software team, holistic health coach and business owner. When she decided to pursue obtaining her CPC she turned to CCO to help her make it happen. She enrolled in the Physician Based Medical Coding course and utilized CCO's Blitz Videos. The result? Passing the CPC Board Exam on the first try!
Currently, Ruth contributes to content at CCO from the perspective and inquisitive mind of a new coder. Ruth resides with her husband in the beautiful Mid-Hudson Valley in New York and has two wonderful grown children. Ruth is active in American Association of University Women, a member and former president of her local Toastmasters Club, and enjoys traveling, reading, cooking with unprocessed, natural foods, and has a passion for staying healthy by following holistic health practices.
---
Sylvia Ann Wiegand, CPC-A
CCO Sr. Customer Service Ambassador
After working in the medical field for 4 years at Bethphage and 2 years for Blue Cross Blue Shield Of Texas, Sylvia Ann Wiegand took a break from her career path to begin a family and is now eager to re-enter the ever-challenging profession.
As an attentive student of the esteemed and widely respected Alicia Scott, Sylvia Ann Wiegand was able to graduate from American Commercial College, Complete her NRCCS Certification, and go on to volunteer at MHMR for medical billing in the same year she joined AAPC; 2012.
Sylvia Ann Wiegand currently resides in a home in West Texas and is a beloved wife, and mother of two strapping lads and one very cute girl.
---
Lynnel Dimaranan
CCO Customer Service Ambassador
Before Lynnel started her career as an online freelancer, she worked as a customer service specialist in the BPO industry for almost five years. She was able to handle different accounts ranging from airline reservation, order taking, customer support, market research and DSL troubleshooting for the US clientele. She eventually left her job to work at home and to spend more time with her family. It was one of her contracts in Odesk where she was able to work with Lisa Patrick. Lynnel was assigned to submit and maintain listings of a Commercial Real Estate Company in Philadelphia to different directories online while Lisa was her Project Manager. After 4 years of working on that project, the company decided to make the task in-house and so Lisa instead invited Lynnel to work with CCO. The rest is history. Lynnel and her children live in Baguio City located in the northern part of the Philippines. She has two sons who are now in college and a daughter who is in middle school. Once in a while, she would go to Manila to spend time with her husband who is working there.
---
Mayenne Perpetua
SEO and Content Management Staff
Mayenne started as a virtual WordPress/SEO assistant for Boyd Staszewski and has been helping Boyd with content optimization and blog curation. She has had 7 years work experience in digital marketing — from search engine optimization, social media marketing to project management and administrative support serving clients in the United States and Australia. She has worked for Boyd for almost 6 months when eventually she became a full-time contractor for Certification Coaching Organization and has been doing projects/tasks related to SEO and Content Management.
Mayenne currently resides in Cagayan de Oro City, Philippines with her beautiful daughter named Kyle. She is happily married and loves to travel especially to beautiful beach resorts in the Philippines.