How to Earn Medical Coding CEU
Laureen: This slide I just wanted to talk a little bit about ways that you can earn CEUs through CCO. Once you're a certified coder you don't need to take that exam over and over unless you like to, you can maintain your credential by getting continuing education units.
Right now because CCO is a PMCC licensed site, it just means we're allowed to teach their products, that we're licensed to teach. So, our CPC course, our Facility-Based Medical Coding course, the new auditing course, that's what that means. Because of that, we're allowed to get our products approved for CEUs.
How to Earn Medical Coding CEU — Medical Coding Tips Video
The Medical Terminology one we're going to have to adjust, I think they just reduced that. They're going based on hours of video now. I think that one is around 20 instead of 40. The Review Blitz has been approved for 17 CEUs. We have a variety of on-demand CEU Classes ranging from 1 to 4. And normally the number of CEUs is the number of hours of video, so you can get an idea. So, if you're shy to hit your CEUs by 4, then pick one of our CEU products that's worth 4 CEUs. You take a little quiz at the end and then you get your certificate.
Our ICD-10 Mini Course is worth 8 and the Full course is worth 37.5 CEUs. That's a lot of video on that course. Our Facility-Based Coding Course is approved for 30.5, so lots of ways to get some big CEUs quickly or little CEUs as you need them.
Alicia: CEUs are not easy to get approved for, it's a long-drawn-out process, but someone was asking if these are approved for AHIMA and at this time they are not. They work a little bit differently than the AAPC, so again at this time they are not.
Laureen: OK. This is our URL for our listing of all our products: /products
Find out More Information about How to Earn Medical Coding CEU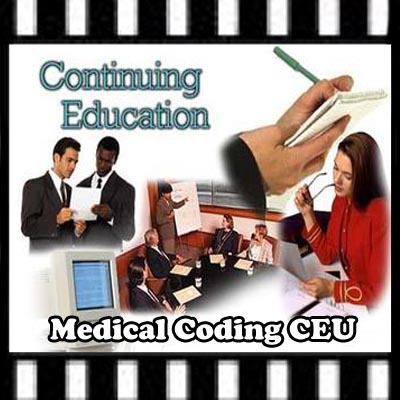 How to Get Medical Coding CEU – Video