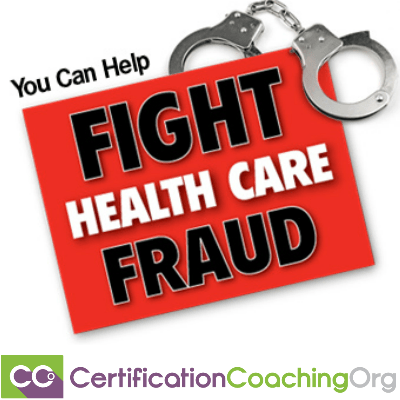 Medical coding fraud and other types of health care fraud are financial losses estimated to range from $70 to $240 billion per year, according to the National Health Care Anti-Fraud Association. So, what can be done?  A major fraud and abuse prevention strategy for physicians is to ensure that all coding staff has been properly trained and continues to receive ongoing medical coding education.
Intentionally submitting incorrect coding and billing information is fraudulent behavior and punishable by fines. Therefore, anyone considering going into the medical coding field, should be familiar with some of the most common medical coding frauds. They include:
Double billing: If you submit a single billing code multiple times when the procedure was only performed once; or if a provider attempts to bill Medicaid and either a private insurance company or the patient for the same treatment.
Upcoding: This is when a code that has a higher reimbursement rate is submitted, when a lesser-reimbursed code is more appropriate.
Downcoding:  This may not sound like fraud, but it assigns the patient a lesser diagnosis and sometimes shows fake patient improvement, allowing for extended hospital stays or allotment of recovery benefits that would not otherwise be granted.
Unbundling: Some single codes encompass multiple procedures. Billing separate codes for a procedure covered by one code is fraudulent "unbundling."
Incorrect codes: Assigning incorrect codes is a misrepresentation of patient services.
Fraudulent Medical Coding Penalties
Under the government's 1986 False Claims Act (FCA), those charged with fraud may be assessed fines of $5,500 to $11,000 per claim.
According to Taxpayers Against Fraud, a nonprofit public interest organization, since 1986, False Claims Act recoveries (both federal and state) total more than $28 billion. Another nonprofit group, the Government Accountability Project, in 2011, reported that the Department of Justice recovered a record-breaking $2.8 billion in False Claims Act Cases.
The bottom line – don't engage in medical coding fraud.
Related Medical Billing and Coding Articles: