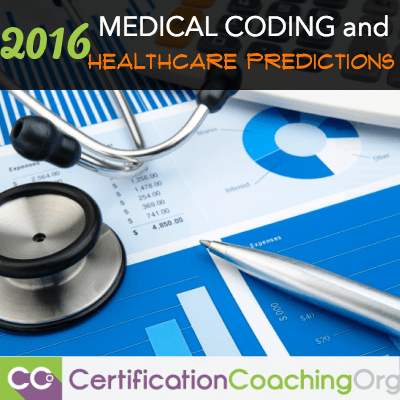 It's the time of year where we set new goals, plan new projects, start a new career and probably start new diets? Well, why not! It's time to look ahead and make our resolutions for what we plan to change, improve, stop doing, or whatever it is we plan to do in the New Year.
Obviously it's a great time to get into most any healthcare career, but it's a particularly exciting time for medical coders. Recent changes and advancements make for an interesting and challenging job as coders learn new things and keep up with crucial information.
Check out the 2016 medical coding and healthcare trends and see how they might affect you.
2016 Medical Coding and Healthcare Trends
1. The ICD-10 transition
"The long-awaited U.S. transition to ICD-10 on October 1st is a historic moment for U.S. healthcare and a major milestone in the evolving transformation of our 21st century healthcare delivery system," said the Coalition for ICD-10 in an October 1 statement.
"As a result of the replacement of the obsolete ICD-9-CM with the more modern ICD-10-CM and ICD-10-PCS code sets, patients can look forward to complete, accurate, up-to-date diagnostic and procedural data necessary to achieve significant advances in the quality of care and more efficient healthcare administrative processes." Source: A Very Happy New Year from RevIntelligence.com
2. The Affordable Care Act
The Affordable Care Act (ACA) has made an impact on healthcare and healthcare jobs. The most obvious is the influx of Americans now eligible for medical care. That means more people having procedures coders need to document.
For medical coders, the ACA also means that an exceptional eye towards accuracy is required. In fact, one of the benefits of the ACA is a boost in payment accuracy and timeliness, according to the White House website. Both of those issues come down to medical coders performing their jobs accurately—inaccurate coding can mean billing delays or denials of insurance.
To ensure that coders are doing their very best, the ACA has also put some strict rules in place. The rules require healthcare companies to maintain strict records and documentation, and that those records are reported properly. There are also new rules regarding proper documentation of issues such as joint replacement surgery—medical records need to state what steps have been taken to avoid the surgery and thus, why it's necessary now. That's where a coder comes in, keeping track of a patient's procedures so the insurance company can see what's been done. Source: 3 Huge Healthcare Trends Impacting the Future of Medical Coding
CPT 2016 Updates Are Here!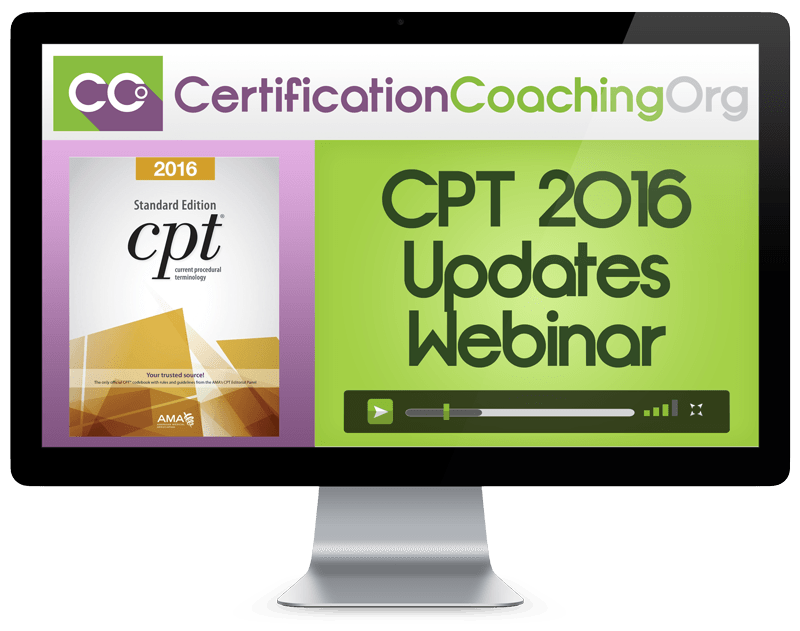 CPT Coding changed on January 1st, 2016. Watch Laureen Jandroep, CPC, CPC-H, CPC-I, CPPM and  Alicia Scott, CPC, CPC-I, take you through the new CPT 2016 Manual and go over all of the CPT 2016 updates.
Several experts also share their predictions for what is to come this 2016..
Happy New Year!