Why You Need Medical Coding Books?
It takes a good deal of education and training to become a skilled medical coder. To begin, coders must have a thorough knowledge of anatomy and medical terminology. It is also important to become familiar with different types of insurance plans, regulations, compliance, and the coding community's three critical resource books: CPT, HCPCS Level II and ICD-9-CM along with their corresponding codes and guidelines.
Using medical coding books the medical coder assigns correct codes to record the service levels for the procedures performed and to account for supplies used to treat the patient during an encounter with the physician. Proper assignment of ICD-9-CM codes corresponds with the physician's diagnoses and completes the "story" of the patient's illness or injury. Source: https://www.aapc.com/medical-coding/medical-coding.aspx
Medical Coding Books Reviews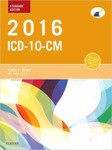 2016 ICD-10-CM Standard Edition
Carol J. Buck's 2016 ICD-10-CM: Standard Edition. Designed by coders forcoders, this practical manual includes all the ICD-10 codes needed for basic inpatient, outpatient, and Medicare coding. As coders need more extensive knowledge to code with ICD-10-CM – and to choose from the thousands of possible codes – this edition provides an essential background in A&P, pathology, and medical terminology, along with colorful Netter's Anatomy illustrations and clear instructions for using the book.
Together, these features make diagnosis coding faster and easier. Also included is a companion website with the latest coding news and updates!
Related Article: Understanding ICD 10 CM – Medical Coding Books – Video
The CPT Professional Codebook covers hundreds of code, guideline and text changes. It features the following enhancements:
Updated alphabetical tabular listing of most analytes in the Pathology and Laboratory section — eases your code search by directing you to applicable molecular pathology codes based on a specific analyte
Increased granularity in Molecular Pathology — improves your ability to assign the proper code for a laboratory procedure
Updated! CPT Changes, CPT Assistant, and Clinical Examples in Radiologycitations — provides cross-referenced information in popular AMA resources that can enhance your understanding of the CPT code set
A comprehensive index — aids you in locating codes related to a specific procedure, service, anatomic site, condition, synonym, eponym or abbreviation to allow for a clearer, quicker search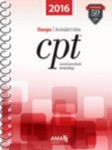 CPT Changes 2016: An Insider's View
The new 2016 edition has been completely redesigned with:
Larger page size and spiral binding
New headings and tabs for easier navigation
Four-color instead of two-color printing to parallel CPT Professional
Two-column page layout for easier reading
Improved rationales to communicate the reasons for — and the implications of — the changes
New table at the beginning of each section detailing the code changes within that section
New subject-code index for quick search and access to codes and procedures
Related Article: Medical Coding Books — Understand The Differences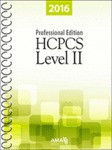 HCPCS 2016 Level II Professional Edition
AMA's HCPCS 2016 Level II Professional Edition contains:
American Dental Association's CDT dental codes — connects and ties dental care to bodily health and care, as well as provides access to all HCPCS codes related to the care of the entire being in one source
Companion Web site — offers access to the latest updates, special reports and authoritative information support to ensure optimal reimbursement
Table of drugs with method of administration and HCPCS code — provides a handy reference for a list of the drugs and their common method of administration
Color photographs and illustrations — enhance understanding of codes as they relate to the human anatomy and its systems, as well as some medical tools and equipment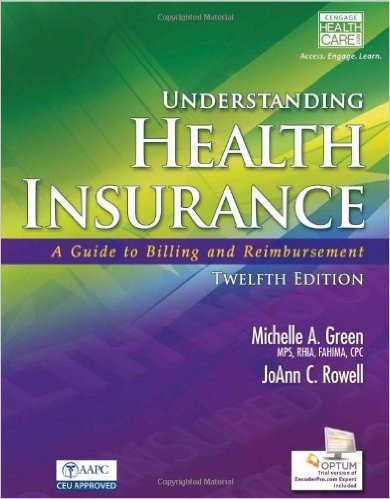 Understanding Health Insurance: A Guide to Billing and Reimbursement
Understanding Health Insurance, 12th Edition, is the essential learning tool your students need when preparing for a career in medical insurance billing. This comprehensive and easy-to-understand text is fully-updated with the latest code sets and guidelines, and covers important topics in the field like managed care, legal and regulatory issues, coding systems, reimbursement methods, medical necessity, and common health insurance plans. The twelfth edition has been updated to include new legislation that affects healthcare, ICD-10-CM coding, implementing the electronic health record, the Medical Integrity Program (MIP), medical review process, and more. The practice exercises in each chapter provide plenty of review, and the accompanying workbook provides even more application-based assignments and additional case studies for reinforcement. Includes free online SimClaim™ CMS-1500 claims completion software, and free-trial access to Optum's EncoderPro.com–Expert encoder software.
Medical Coding Books at New CCO Bookstore – Video
Get to know more about our best medical coding books  in the industry in a spiral  bound format you'll love.