Working in a medical billing office, a great responsibility rests on our shoulders. We are deemed with knowing the ins and outs of the insurance industry. We have to know all the codes, copays and rules for Medicare. We have the knowledge of Stark Laws and HIPAA. But most importantly, we get the privilege of answering that call to help a patient better understand what their summary or statement means for them.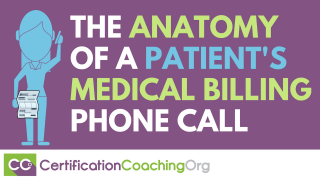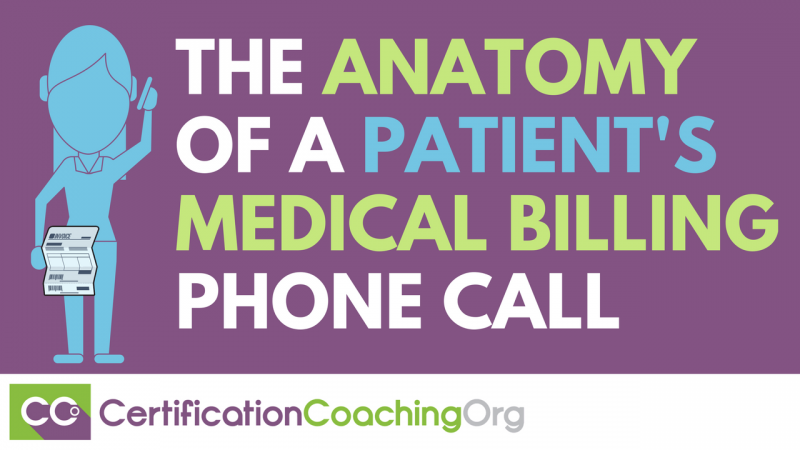 Wrap your arms around the idea that we are going to have to answer at least several calls a day – each with the person on the other end questioning "Why did I get a bill?" Embrace this patient's attitude with the smile in your voice. Yes, this person on the other end may be angry. So take a moment to figure out what exactly it is they are upset about. The only information the person on the other end has is that they received a bill. They do not understand that some services are not covered by that ICD10 code, or even what ICD is. They may not be aware that the card that has been in their wallet for the past five years has an old ID prefix. Listening to the patient's concern with the calm voice of understanding will help ease the anger on the other end.
Hand-le all the concerns with care. We all have our up all night – arrive late – broken coffee machine type of days. Yet the person on the other end may have a serious medical issue, hence the reason for their bill, and the stress of dealing with a financial matter could be worse than dealing with their medical matter. It is easy to raise our voice as well; whether due to frustration or anger ourselves. But knowing that we chose to work in the medical field to want to help other people understand this confusing industry should remind us that medical statements are not easy for anyone and usually do not make much sense. Some calls can be easy and quick in nature whereas others will require a few months of appeals and emails possibly. Taking the time to review the information that was submitted to the insurance carrier, verify the diagnosis and procedure match the insurance carrier edits, explain what a coinsurance is versus a copay, all this effort will be well worth it in the end when the patient is satisfied with the care they have received from the first trip to your office or facility to the very last statement received and promptly paid.
Back up your comments with qualifying information such as name and extension to hold the advice and comments accountable. Offer the patient that peace of mind to be able to contact a specific person again in 30 days should they receive another summary. Being able to call someone directly lets the patient know we are concerned for their care and we will gladly help them again should they require it. Make notes of the phone call in the PM program so if the patient should happen to call again, anyone may be able to piece together what happened before or who to direct the call to. Then promptly follow up on their claim with an appeal or perhaps adjusting the proper contractual obligation will make sure we are doing all that we can to take care of their concern.
Knee-d to obtain more information or submit notes to substantiate a claims medical necessity? Have a lengthy appeal process with a particular insurance carrier or need to submit information to a third-party utilization review department? The follow-up phone calls with the patient to let them know you are actively working to correct their concern, as well as how long this process could potentially take, are small tasks that make a huge difference for the patient. Knowing that someone is listening to them and actually taking the time to correct the issue will keep the patient happy and act as a great public relations tool. With social media able to make or break any size business, this small and simple gesture could bring more business to your business. The ability to advertise that your business will attend to the patient's every need can be priceless in today's industry.
Taking a moment to put ourselves in someone else's shoes is a key element in the medical business office. Ask yourself: What do you want to hear when you are calling with a question? How do you want it handled? What will make for a suitable end result? Remembering the simple courtesies of smiling, actively listening, providing your name and keeping to your word can melt away a patient's frustration and possibly provide more patients to your business. For great customer service and phone etiquette, put your whole body into it!