Learn How Breanne Hall Discovered Her Interest In Medical Coding And Used CCO's Flexible Educational Approach To Expand Her Skillset And Pass The CPC Exam
It can take some time to figure out the exact direction you want for your career. You may be worried that your opportunity for a good medical coding job has already passed. It's not too late! Breanne started in a front office where she handled multiple responsibilities before discovering her interest in medical coding. Due to her busy schedule, formal classroom training was not an option. When a friend suggested CCO, she thought it seemed like the perfect fit. If this sounds like your situation, check out Breanne's whole story to see how CCO can do the same for you!
This student case study covers:
Our commitment to empowering every student to achieve their goals.
Breanne's journey from the front office to medical coding certification.
Learn Breanne's favorite parts of the CCO program and key features that you might find beneficial.
Do you want a job in medical coding but are worried that your lack of experience will make it impossible? Read this free case study to see how we were exactly what Breanne needed to take her career in a new direction and land a job doing what she loves.
Student Case Study: Breanne Hale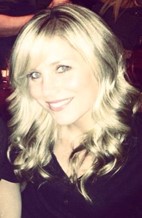 "Laureen at CodingCertification.org had such a calming effect on me. Her overall vibe was non-intimidating and she made me feel like I could do it. Whenever I would start to feel nervous, Laureen's confident, yet laid back approach, encouraged me to keep moving forward. And, I'm so glad I did."
Coder Challenge
For the past three plus years, Breanne has worked for Comprehensive Cancer Centers of Nevada (CCCN). She started in the front office juggling multiple tasks such
as patient scheduling and fielding phone calls and then moved into medical records after a year and a half. While working in this department, she developed a real interest in medical coding, but did not feel she had the time or the money to spend on training. "Classroom training was just not practical for me," she says.
Coder Solution
Breanne learned about CCO through a friend. She loved the idea that she did not have to spend time in a classroom and that the out-of-pocket expense was very manageable. "I did not feel like I was taking a huge risk," she says. She purchased Medical Terminology and Anatomy for Medical Coders in addition to the Physician-Based Medical Coding Course. I passed the CPC exam on my first try! Now, I need to update my resume!
What did Breanne like best?
The E/M method. It helped her to quickly identify the right E/M code.
Clever time-management techniques.\
The "you can do it" coaching and attitude.
The ability to go at her own pace.
The fact that she did not have to spend thousands of dollars.
"These products are great for anyone whether they have experience in medical coding or not. The value is really unsurpassable."