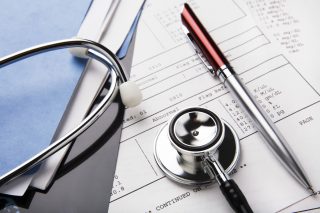 Can Anyone Take the CPC Exam?
Question: Hi, I'm a stay at home mom wanting to get back into the work force.  I'm interested in getting certified as a coder.  But I have no background experience in this field at all.  My question is…what is the job prospect for a CPCs?  And since I have no experience in this field can anyone take the exam?  Thank you in advance for your assistance.
Answer: Thanks for your question about the CPC Exam.  Anyone can take the CPC Exam but of course it is not recommended if you don't have any training or experience as you would likely fail the CPC Exam and waste your money.  A better plan is to take a CPC Certification Course followed by a CPC Exam Review just before sitting for your CPC Exam.  That way you will be best prepared.
If you have no experience you would apply for the CPC-A credential – that is the apprentice level.  Once you have two years experience you could then submit some letters of proof and ask that you be made a full fledged CPC (without the -A).  The CPC exam is the same exam you take for the CPC-A credential. So if you have been coding or took a course and just need a review before sitting for the exam check out the Blitz videos for COC exam preparation – otherwise consider a full fledged coding course first.