Flexibility to Prepare for Medical Coding Certification on Your Own Terms
See why people like Cinthia Wilson trust CCO to give them the resources they need to advance in their medical coding profession.
This free case study will provide you with a clear picture of the path to passing certification exams on your own time schedule. Discover what works for other people and decide if CCO is the right tool for you.
This student case study covers:
The flexibility and affordability of going through exam prep with CCO
The precise package of material Cinthia used to pass her exams
First-hand testimonial of what it's like to work with CCO
If you've considered becoming certified, but haven't taken the leap, download this case study to see how CCO can help you get there sooner!
Student Case Study: Cinthia Wilson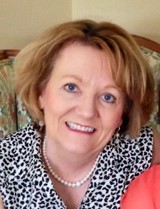 "I never thought I'd have a career in medical coding, but it has provided me with the work flexibility that I needed to have in order to stay home with my daughter. Now that she's in high school, I may branch out a bit, but any future career plans will certainly include putting my medical coding knowledge to use."
When Cinthia learned she was about to become a mom, she decided she wanted to stay at home, but she also wanted to continue to work. After some research, she decided she could put her healthcare acumen from a previous job to work in the field of medical coding. For the past  10 years, she has worked as a medical coder for a five-hospital system – Main Line Health –  and she does it all from the comfort of her home office.
Coder Challenge:
Already armed with her RHIA, Cinthia wanted to maintain a  competitive edge in the field. She was not required to have any other certification aside from the  RHIA, but she wanted to go above and beyond the call of duty. What was the next step?
Coder Solution:
Cinthia decided she needed to brush up on her CPT coding. She also wanted to do it before ICD-10-CM kicked in. She's a self-described "Google Queen" and quickly found CodingCertification.org. She purchased online access to the Blitz Review Videos  where she was able to get instant access to streaming videos. She passed the exam the first time around and now has her CCS certification as well.
What did Cinthia like best?
Informative and easy-to-understand tutorials
Helpful practice sheets
Effective tips and pointers (especially for finding and identifying E/M codes)
"In my current position, the pay scale is based on how many types of records you know how to code. So, as the old adage goes – knowledge is power – (and more money too)," she says.