You Can Get Certified and Take Your Career to the Next Level
With Two Certifications Under Her Belt, This Medical Coder Is Ready to Take on More
See why people like Dee Dee Ousley trust CCO to give them the resources they need to advance in their medical coding profession.
This free case study will provide you with a clear picture of the path to passing certification exams on your own time schedule. Discover what works for other people and decide if CCO is the right tool for you.
This client case study covers:
The flexibility and affordability of going through exam prep with CCO
The precise package of material Dee Dee used to pass her exams
First-hand testimonial of what it's like to work with CCO
If you've considered becoming certified, but haven't taken the leap, read this case study to see how CCO can help you get there sooner!
Student Case Study: Dee Dee Ousley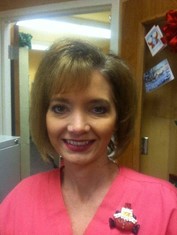 "Working with CodingCertification.org is like having your own personal cheerleading squad," she says. "They continually provide positive feedback – Keep going! Move on! You can do it!"
One month after Dee Dee passed her exams, she started working  as a medical coder/assistant editor. She says she is thrilled she  took the exams because not only has her income increased, but  she went from working as a medical coder in a private physician  practice to actually writing and editing medical coding books.
Coder Challenge:
Dee Dee wanted to take her skills to the next level. Money and professional challenge were key drivers. She knew that she would need some class work, money and time. She also knew she wanted to take these classes on her own time, at her own pace and within her budget. She set out to meet the challenge.
Coder Solution:
She started with the AAPC website and when she asked questions about online coding classes, she was led to CCO. She liked the flexibility that the online classes offered and found them to be budget-friendly too. "CCO allowed me to make installment payments" she says. She purchased the Medical Terminology and Anatomy Plus Medical Coding Course  Combo and received two practice exams, a Blitz video membership and additional time to complete the courses. She studied for 11 weeks while working full time. To date, she has received her Certificate of Completion for ICD-10-CM and passed the CPC exam.
What did Dee Dee like best? 
CCO staff makes you feel welcome and supported
Helpful bubbling and highlighting techniques; tips for incorrect answer elimination
"I look forward to getting many more certifications and to growing in this profession," she says.