Learn How Joseph Samet Went From No Medical-coding Education To Passing His Certification Exams In Just A Few Months
School Psychologist Turns Billing Analyst
Don't let a lack of formal education or real-world experiences deter you from a career in medical coding. See how Joseph Samet discovered he had a knack for coding and used CCO to achieve a successful career change into the medical field.
This free case study will give you the confidence you need to break into the medical coding industry, and the specific steps Joseph took to pass his exam on the first try.
This case study covers:
CCO's commitment to helping every client reach their specific goals.
Joseph's journey from 0 experience to a position at Milin Associates Discover
Joseph's favorite CCO learning features that assist in memory and comprehension
Do you want a job in medical coding but are worried that your lack of experience will make it impossible? Read about Joseph's journey below.
Student Case Study: Joseph Samet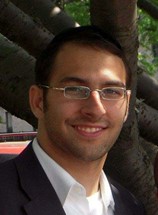 "The staff at CodingCertification.org really cares about the whole person. They give you the confidence you need in your abilities to succeed. It's evident that they want you to meet your career goals. They not only share their knowledge, they share their resources and contacts too. As a result of this experience, I've been able to apply
my new skills on the job. Thanks to my CCO education, it's easy for me to identify coding errors and communicate that information which saves our clients time and money."
When a family member was diagnosed with cancer, Joseph stepped in to help with insurance claims and medical bill review. He had no formal training, but he did have a knack. Others who knew him asked for assistance and he quickly realized a career change could be on the horizon. Working as a school psychologist at the time, little did he know that he'd soon have the title of "Billing Analyst" at Millin Associates, a medical billing service and software firm.
Coder Challenge:
Joseph had no medical-coding education, or real-world experience in the industry. He decided he needed to start with the basics and also get some credentials, but where to begin?
Coder Solution:
A friend recommended Laureen at CodingCertification.org and he ultimately chose its services and products because it matched the AAPC price guarantee, but also included many add-ons for the same cost. He purchased the Physician-Based Coding  Course and after two months of studying at his own pace, he passed the CPC exam on his first try. He has also passed the AAPC ICD-10-CM proficiency exam.
What did Joseph like best? 
The clearly defined and structured, step-by-step teaching style
The ability to learn at your own pace
The bubbling and highlighting techniques
The always helpful and quick-to-respond staff
Great modifier course refreshers