Has Your CPC-Prep Course Let You Down? You Are Not Alone…
Read How Mala Sharma Was Determined To Pass Her CPC certification Exam And Used CCO To Do It
Our courses take over 20 years of healthcare field experience and knowledge and offer it to you. If you want to become a certified medical coder, CCO offers you the most flexible and affordable studying material available.
With a full-time job and a child in college, Mala needed a program that let her work at her own pace and was affordable. She found exactly what she was looking for with the CCO facility-based coding course.
This client case study covers: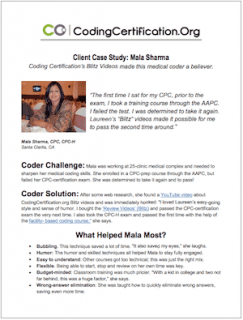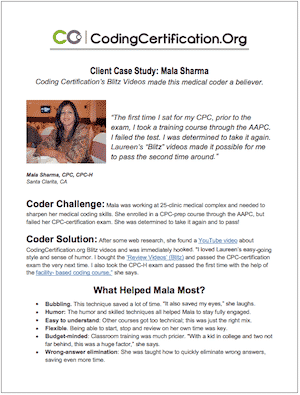 The additional benefits of going through exam prep with CCO instead of generic CPC prep.
The simplest and most effective way to ace your CPC exam Mala's favorite learning features in the course
If you've tried or looked at other CPC training material and are not satisfied with their approach, download this case study and see how CCO can take you where you want to go!
Sincerely,