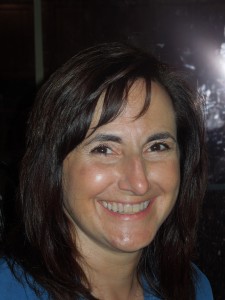 Becky Curtis works at MedAmerica Billing Services, Inc. in Tucson, Arizona. She is a level 3 Coding Specialist and has been there for four months. Here are some of her thoughts on coding today.
Medical Coder Profile: Becky Curtis
Do you use paper manuals or online encoders? I use paper manuals that the company supplies. At times, I search for clarification for codes on Google and may in the future look into encoders.
What are your thoughts about specialty credentialing? Currently I have my CPC-A, but I would love to pursue further credentials. The reason I chose to pursue a career in medical coding was because of the complexity of the field, so having the ability to be credentialed in specialties can only enhance your abilities.
Do you feel the AAPC is doing enough in the specialty fields by adding the auditing, compliance and practice management credentials? I think it is certainly a step in the right direction. I am just starting out in this career and am overwhelmed daily by all that is involved in the medical field.
Tell me about your experience with CodingCertification.org. What do you use them for? I first came across CCO when I was studying for my CPC exam. I credit Laureen and her Blitz video tips for my first-time success on the exam. I had taken a few practice exams and then learned the bubbling and highlighting technique and once I had my book prepared, my scores increased significantly. I also attend the webinars and read the forums. I am thinking of signing up for the facility-based course once I am more settled in my current job.
What do you like least/most about medical coding? I love it all so far. I feel like every day is an adventure and that I am always learning something new.
What advice can you offer to people just getting started in their careers? Keep learning while you look for a job. After passing my exam, I took the Cutting Edge quizzes monthly, attended AAPC meetings, took a 10-week course in E/M coding etc. I was able to continue adding to my resume as I went on job interviews. Also, look for any type of job within the medical field. I worked part-time for a full body donation organization and it required that I read through medical records, speak with physicians and perform many other tasks that were related to coding.
What are your future career goals? I am interested in auditing as well as becoming an instructor.
What are your hobbies outside of work? Spending time with my husband of 24 years and my 4 teenage sons. I also love to read, knit and play games.
How does your personality help you in your job? I am very curious and I love to research so I feel that helps me spend hours reading through charts and deciphering just the right codes.
Tell us a fun fact about yourself. The job I got with the tissue donation bank was because I overheard an interview for the position taking place at Starbucks. I was so curious about the company and the job that before I left I interrupted the interview. I asked if I could have a card and said that I would be interested in working for them. I called the next day (Thursday) and was hired on Monday. So, you never know when and how jobs will come about. Never be afraid to speak up. And, all this time my husband thought Starbucks was a waste of money!
Any other words of wisdom? I just want to encourage everyone to not give up. I love my job. I work from home and can set my own hours. I started taking an online class in January 2012, passed the exam in December 2012 and was hired in April 2013. It is worth it!
More Related Medical Coder