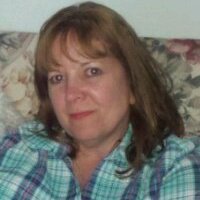 Darlene works as an administrative assistant/medical coder at North American Partners in Anesthesia, New Britain, CT/Melville, NY. When she first started with the company in 1990, it was called New Britain Anesthesia, PC, but then merged with North American Partners in Anesthesia in 2011. So, essentially she has been with the company for 23 years. She sat for her CPC in December 2012 and started remote coding in January 2013.
Medical Coder Profile: Darlene Bakaj-Wood, CPC-A, MT
Here are some of her thoughts on coding and non-coding issues:
Do you use paper manuals or online encoders?  I use paper manuals and if I get stuck on a diagnosis or a procedure, I use the Internet for guidance. At some point, I will look into the online encoders, but using paper manuals keep you more in the trenches. 
What are your thoughts about specialty credentialing? I am in favor of specialty credentialing. With a specialty, one stands out among others while job hunting and it shows that you are dedicated to your position.
Tell me about your experience with CodingCertification.org. My education for medical coding was done online and I wanted to make sure that I was prepared for the CPC exam. While I had purchased practice tests and a prep course from the AAPC, I still felt that I was missing what I needed to be fully prepared for the exam. I was a member of the AAPC Facebook page and that's where I learned about Laureen Jandroep and the "Blitz Videos." This was exactly what I was missing. I don't believe I would have passed this exam without the help of CodingCertification.org. I've also attended their webinars and received CEUs.
What do you find most challenging about medical coding? Cardiology coding is much more of a challenge than any other area. 
What do you like most about medical coding? You are always learning and this is also a career that can be done from home. I have a serious medical condition that will require me to be on dialysis in the future, so that's why I chose medical coding. I'm fortunate that my employer has given me the opportunity to remote code.
What advice do you have for people getting started in their medical coding careers? Give it your all. I worked 65 hours a week while raising two sons, so that's why I chose the online route. Don't ever give up; keep the big picture in mind while you study and you'll be amazed by what you can accomplish. Get your CPC and then take any job in the healthcare system you can get just to get your foot in the door.
What are your future career goals? To take the CANPC exam. Once I have achieved that certification, I may look into other specialties for more well-roundedness. What I do like about anesthesia coding is that we use most of the CPT book and not just the anesthesia codes. This prepares me to code for other areas.
What are your hobbies? I am the mother of two amazing young men and love spending time with them, my siblings and their families. I enjoy crocheting, seasonal camping and reading by a campfire with my Maltese, Sadie, by my side.
How does your personality help you in your job? I have a detective-like personality. I love to figure things out. When I hear of an injury or illness, I always wonder, "How is that coded?"
Tell us a fun fact about yourself. I am a twin and my twin is an inpatient coder for a major hospital in Virginia; I guess twins really do think alike.
More Medical Coder Information Related Posts: