Q #14: New grad RN wants to obtain CPC certificate. Who wants CPC coder without coding experience? How to find jobs?
A: Laureen: Well, there's actually a couple of issues tied in with here, but we're getting a lot of nurses that they still like nursing, they want to use all of their experience that they've gained or their education and they want to stay in the medical field, and coding really interest them. It's been around for a long time but we've noticed an increase at least with CCO, us enrolling nurse students.
Who wants CPC coder that's a nurse? A lot of people. People with clinical background especially for doing auditing, because if you think about it coders are learning two languages. They're learning the medical terms and then they're learning to translate that to numbers to CPT or ICD. With nurses, they already know that first language and they just have to work on the second one.
Medical Coding Certificate – How to be a Medical Coder – Video
Now, as far as a coder without experience? You're right, most employers are going to put an ad out and say "Experience Preferred." I mean, that's in any industry. But new coders are getting hired. We have examples and success stories of that in our discussion board and in some of our case studies that are coming out; so, you will have a leg up being an RN as well. That e-book that I was letting you know "How to Get That First Job," there's a lot of tips in there. There're tools like Practicode where you can do, get a proficiency score up to a certain point and the company that creates it, Aviacode, will actually hire you if they have an opening for that specialty. There are a lot of opportunities, but it's just like any fields, how do you get that first job, you got to keep trying harder. And when you try and get the second one or whatever.
Alicia: But the fact that you're an RN is huge. That gets your foot in the door much faster. You can do things that a coder that doesn't have a clinician license can't do.
Q #15: There are some "time" codes that cannot be billed with an E/M, correct?
A: Laureen: I think this might have been when we're talking about the psych codes (on the Webinar). I'm not really sure. But yeah, I'm sure that should I need more specifics you'll answer that. Alicia: Because I was going to say something about, I was thinking CPT not E/M…Anesthesia and everything being on time, but that's not E/M.
Q #16: I have a CPC and CPC-H. Do you have any advice on whether I should do another medical coding certification, are the two I have are pretty good for job hunting for now? I am currently working remotely part time until my daughter goes to school full time so when that time comes I want to go back full time.
A: Yeah. I think those two credentials are definitely enough. Of course Alicia and I are likening more "Girl Scout badges" but the only thing I would say is if you really want to focus on a specialty, but I tell people wait until you get your first job and if you really like it, then get a specialty credential in that to just show your employer that you have even more expertise in that field.
Alicia: I can give you one little tidbit, at the hospital where I used to work when I connected with the coders again, the head of the coding department informed me that the hospital wants all of their coders to get the E/M certification.
And she said, "And they're all going to get it within the next year." I thought, "Oh wow! OK!" That might be a good one to consider. That's a very small, little hospital that I worked and she said most everybody was a CPC and/or a CPC-H. She didn't have anybody that was AHIMA but she said they decided that's what they were going to do, and they were starting to all work remote like coming once a week for meetings.
Laureen: Yeah. And also, as far as non-specialty, you could do auditing that's a good generic one or even compliance if you want to get into that. I'm not a lover of compliance but there's a big need for that.
Learn More Details about Medical Coding Certificate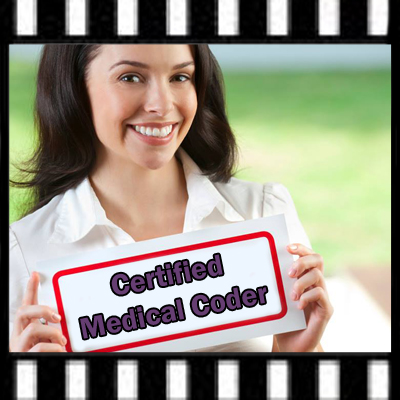 Medical Billing/Coding Certification Questions?