Medical coding instructors typically asked three basic questions from potential students with or without a healthcare background:
1. Are there a lot of employment opportunities?
2. What is the salary range?
3. Is it difficult to learn?
With all professions, there are certain skills that are required to be successful in their field. Medical coding is no different.
Before registering for a medical coding course, students should have basic understanding of anatomy, physiology and medical terminology. There are many illnesses and injuries that can afflict a human body that it is important to know what organ system or body part is being affected during the coding process.
Medical coding is challenging…
In addition to understanding how the human body functions, individuals must honestly assess their personalities. Medical coding is challenging, so for those who typically lack motivation to remain current with daily coding changes, it may be hard to evolve into an expert coder.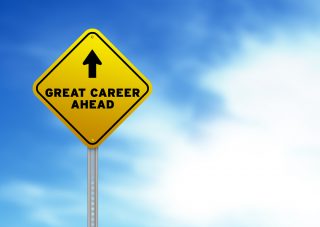 If an individual finds he or she can only relate to situations in black and white, this will also be a problem. Always keep an open mind when coding. You will encounter gray areas on a regular basis. Good coders will network with other coders to brainstorm difficult medical records. (Build your network through your local AAPC Chapter and through the forums.)
Communication skills are also required. You will find you are continuously teaching healthcare providers the proper way to code ethically. You will also work with the medical billing department to make sure they understand how coding affects the submission of a claim. For instance, if John Smith, a landscaper for The Elite Country Club, sustained a closed fracture of his right ankle when he tripped over a garden house in preparation for the evening's Fourth of July celebration, a coder and biller should know immediately that this particular claim would be a worker's compensation claim. Specific information must be obtained from the work comp carrier such as a claim number, an adjuster's name as well as the date of injury.
Questions a medical coder should ask:
• What happened? Closed Fracture Right Ankle
• When did it happen? July 4, 2012
• How did it happen? Tripped over a garden house
Where did it happen? The Elite Country Club
Relationship of John Smith to The Elite Country Club? Employee
If a potential medical coder likes solving puzzles and researching information on any topic of interest via Google or Wikipedia, medical coding is a perfect choice. Inquisitiveness is an excellent quality to possess for a medical coding career. In other words, coders need to be passionate if choosing this career.
Coding is serious business. There are strict regulations that must be adhered to in order to avoid fraud and abuse allegations. However, with understanding of the medical coding process, the challenge is both rewarding and enjoyable.
Are there a lot of gray areas when interpreting a patient's chart? Absolutely! Do the coding rules vary from one insurance carrier to another? You bet! Is it hard to locate answers to difficult coding questions when you are stumped? Not at all!
Medical coders today are offered a myriad of tools to help them make sound choices. Computer and cell phones offer Google, Medical Applications ranging from medical terminology pronunciations to disease processes of the digestive track. You can pick and choose the apps you need. AAPC offers training modules, webinars, forums and educational printouts; the AAPC also provides coding information along with many other publishers. Resources are available at your fingertips. For payer specific coding rules, coders can visit an insurance carrier's website and follow the instructions for coding and reimbursement free of charge. You may have to sign up to have access to their site, but it is worth the time and effort. Insurance representatives will assist you on the telephone and even visit a workplace to educate coding staff.
Medical coding is challenging and exciting and is one of fastest growing careers on the market, particularly with ICD-10-CM's implementation October 1, 2014. Physicians want to care for their patients and do not always grasp meaningful use, risk adjustment, and Physician Quality Reporting Services. Coders can help practices record the necessary data.
Lastly, a coder's salary will vary based on their level of expertise. However, you will be pleasantly surprised by annual incomes for this profession. Visit the AAPC website and locate their survey on medical coder salaries nationally.
This profession offers ample room for growth. Coders can become managers in coding departments, consultants, college or private instructors, as well as chart and accounts receivable auditors, to name a few.
It really is a career worth investigating if you meet the qualifications and possess a strong desire to be successful!