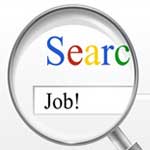 Prior to pursuing a medical coding job, the first step is to ensure that you have the proper medical coding training and have passed one of the medical coding certification exams. Once armed with training and certification, it's time to start the job networking process.
And, since the U.S. Bureau of Labor Statistics has identified medical coding jobs as a growing profession for the coming years, you may be in a good job-seeking position. In fact, it places medical coding under the generic group of "Medical Records and Health Information Technicians." Future estimates indicate a growth of 20 percent in the 2008-2018 time period, with 35,000 more positions created by the end of that decade.
Medical Coding Job Search Tips
Look to the AAPC
The AAPC provides a comprehensive medical coding jobs database.  Medical coding job seekers can search through its job database, network with other health care professionals locally or nationwide through forums, or join Project Xtern to get real-world experience in the medical coding field. The AAPC also has more than 440 chapters all around the country. Check out what is near your area and think about joining a chapter to network with other medical coding professionals.
Social Media Can Help
Facebook: Simply type in "medical coding jobs" and many options will pop up. Many providers frequently post jobs on their Facebook sites directly as well. A good one to join "like" is: American Health Information Management Association (AHIMA).  Lots of networking happens there.
LinkedIn: Some popular groups to consider on LinkedIn are:
Coding and Billing Compliance
Medical Coders (ICD9 and 10), Revenue Cycle Management. Medical transcriptions, Medical Software Group.
PAHCOM- Professional Association of Health Care Office Management
Healthcare Billing and Coding Forum
Coder Nation
And, don't forget to post job searching requests on your personal social media pages. You never know who is looking. Ask your friends to share.
Online Medical Coding Job Boards
There are many forums and job boards out there. A few you may want to check out include:
Happy job hunting!
Related Medical Billing and Coding Articles: