I am asked all the time what type of education does a medical coder need.  Medical coding takes about 12-20 weeks to learn,  so the training is usually vocational in nature.  Many people train online because the programs are self-paced and affordable. Online medical coding training fits into the busy adult's life with ease.
What should a prospective student look for in a good medical coding training program? The program should use a good textbook recognized within the industry. The CodingCertification.org medical coding course uses the popular  AAPC  medical coding book and workbook, which is the gold standard within the industry for training new medical coders. There should be an online component that is interactive in nature. This assists different types of learners such as visual, auditory, and kinesthetic. A good medical coding program should also have an instructor or coach on hand that can answer complex questions on the content and on the industry as a profession.  A bigger medical coding course that contains many workbooks and extraneous materials is not always better because adult online learners usually want the information quickly, logically presented, and to be able to test and move forward. Having a lot of extraneous assignments is great for a very young learner to reinforce concepts, but most busy adult learners know if they are having trouble in a certain area and will simply ask their instructor for  help in that area.  A good medical coding program should offer medical terminology as one of its subject areas. Even if a person knows medical terminology, it is best to have a good, solid, refresher course because with the advent of ICD-10 the level of specificity in anatomy and terminology will be intense.  You also don't want a program that is too small or "light."
Medical Coding School – Online Education for Medical Coders
I'm asked if accreditation is important in medical billing training.  Some people would says "yes." They feel that if a school has a regional accreditation, then it must be good. There are some truths in that line of thinking. Conversely, if people are coming out of a non-accredited program and passing the board exams, then accreditation isn't as important a factor as simply preparing students exceptionally well for a new career.
The following are questions to ask any entity that is teaching medical coding:
Are the instructors qualified?
Do you train in medical terminology
How fast will my questions be answered?
What materials come with the course, and which should I purchase on my own?
Are your students passing national certification tests when they complete your program?
What is your refund policy?
Do you have a payment plan?
How will be a graded?
When choosing a medical coding  program, feel free to ask for a list of students who have completed their training.  Email these students and ask about their experience during their training.  Medical coding  is a fast growing career choice right now, and it's a great time to get started.
More Information about Medical Coder School – Online Education for Medical Coders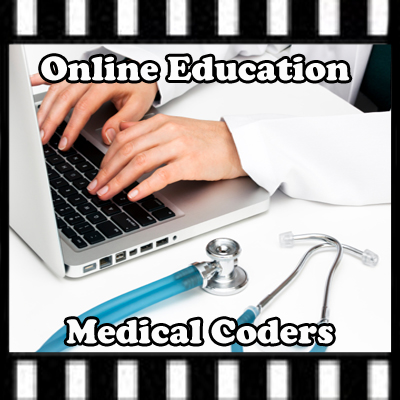 POLL Results: Medical Coders are Concerned about ICD 10 CM: Are You?
AAPC – Online Medical Coding Courses