The CMS-1500 form accommodates optical scanning for claims. However, for the information to be read correctly, it must be typed in according to specific optical scanning guidelines. We will discuss the major guidelines in this article.  Not following proper optical scanning guidelines can create payment delays. For paper-generated claims, you make sure that the printed form has all X's and information lined up properly on the form, or your claim will be rejected.
Medical Billing and Coding Courses Online – Optical Scanning Guidelines
X In The Box
It is very important to enter all information within the borders of the data field. For example, the "X" needed to mark certain categories such as "self," "spouse," "other" should be placed exactly within the box.
Birth Dates
For birthdates are entered as 8 digits (MM DD YYYY). However, there is always an exception! For blocks 24A and 31 enter (MMDDYYYY). The difference, if you will note is that in the latter, there are no spaces.
Names and Titles
Do not use any punctuation in a patient's  name.  Okay. There is one exception :). You do use a hyphen with a compound name.  Examples of how to type in names: Jones, Jane, M. Notice how commas were used.  Do not use titles or other designations like  Sr, Jr, etc. unless it is printed on the person's insurance card.
Zero versus the Letter "O"
The number "0" is different than the letter "o." However, it's easy to confuse them. Be careful about not typing the letter "o" for the number zero
Entering Money!!!
Type two zeroes in the "cents" column when it applies.  Do not enter any extra zeroes in front of any numbers. If the charge is 5 00 for $5.00. NOT, 05.00.
Other Tidbits
Enter all alphabetic characters in UPPERCASE.
When first working as a medical biller and using medical billing software, it's easy to make some mistakes in how information is entered. However, take heart, after doing it a few times, you'll get the hang of it!
By: Dawn Moreno, PhD, CBCS, CMAA, MTC. Lives in the beautiful Southwest United States and has been an instructor for medical coding/billing for the past 7 years.  Interested in quality medical billing training?   More Medical Billing Services Here
Learn More about Medical Billing and Coding Courses Online – Optical Scanning Guidelines for CMS 1500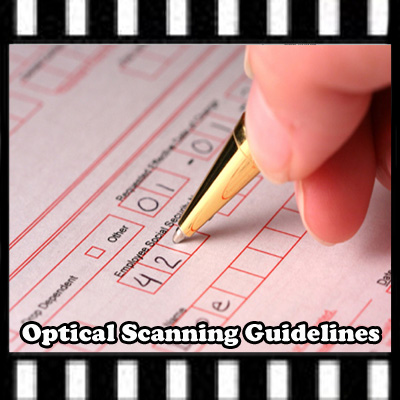 CMS Finalizes ICD 10 Date