As a medical billing instructor of many years, I'm frequently asked if I feel it's feasible for a person right out of a program to start their own medical billing business at home.  My answer is a double-edged sword of "yes" and "no."
After quality medical billing training, it is preferable that one get some experience in a medical office doing medical billing in real life to get a real "feel" for it. Then, if they wish to obtain their own medical billing clients and work from home, it can be done successfully.  Has anyone ever gotten out of medical billing training and successfully started a medical billing business? Yes. It "can" be done.  However, having some hands-on experience is always a good idea.
Billing Classes Online – Starting a Medical Billing Business at Home
To start a medical billing business at home, the first step would be deciding on a medical billing software to use. It is advisable to call around and see what local offices in your area are using. Medical billing software is rather expensive in the $1,000-$1500 range, and learning how to use it can take some time. Most vendors of medical billing software also offer training on it.  So, the question is what if you land a client that is already using one software, and another client using a different software?  Well, you have two options in this type of scenario. Sometimes you can talk the medical office manager into giving you a copy of the software, and taking the expense out of your first few payments.  Some clients will do this since they realize you may have clients using different software packages. The other option is to figure this into your business expenses, and only take on clients using the software that you have and are familiar with, and saving aside money to purchase other software down the road as you add more and new clients. Software will be your largest medical billing business expense.
To find clients you should have a GREAT marketing flyer or brochure. Most people will do a mass mailing from local lists that they buy or compile themselves (of local practices). The traditional amount to send is 250 flyers or brochures at one time. Wait a couple of weeks, and then send to more people on your list.  For every 500 flyers or brochures you send, you may get 1-2 inquiries. Sometimes, if you are lucky, you may get more.  Sometimes, you may not get any inquiries. It is not easy to find medical billing clients that will outsource their billing. When you do find an interested client, you must go in and offer a "presentation" to their office manager. This should be a well-planned and concise presentation outlining why outsourcing their medical billing to you is a good idea over paying an in-house medical biller. You can use the selling points that you follow up quickly on accounts receivable since your only job is doing the billing, and you are paid only per claim that gets paid. You can offer to work their back claims for a percent of what you bring in. Another selling point is that they do not need office space for an in-house biller or to pay benefits to you as a contractor. You can mention that you submit claims quickly, accurately, and follow up so that reimbursement is faster with less denied claims.
Starting an at home medical billing business is not easy. However, when you do land a client or two it can be quite lucrative.  I have a friend who did medical billing at home and literally worked about 4 hours per day on her home laptop and made very good money She got in to medical billing because she felt the medical transcription industry was dying. She sent out one mailing of 500 flyers and landed 3 clients right away. Having said that, she was lucky. I've had other acquaintances send out flyers with no response at all.
Medical billing is a hot industry to become part of right now. With the advent of the new healthcare legislation requiring health insurance and the aging of the baby boomer population, more and more people are accessing healthcare services, which creates a need for quality trained personnel within the industry.
By: Dawn Moreno, PhD, CBCS, CMAA, MTC. Dawn lives in the beautiful Southwest and has been a medical coding and billing instructor for over 7 years. Her joy is teaching adults new career skills. .  Interested in quality medical billing training?   Check out Medical Billing Offers
Get More Information about Billing Classes Online – Starting a Medical Billing Business at Home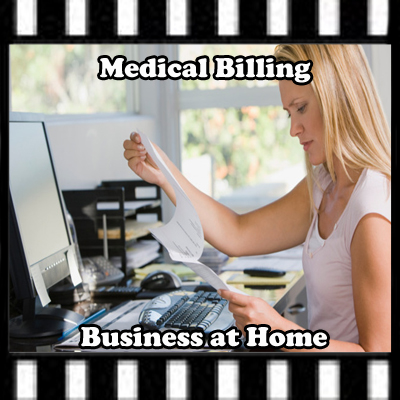 How much can I Make in Medical Billing Services