The AAPC has a new medical billing credential available and it's really taking off!  They offer a mock exam to study for it. They use the same textbook to teach their course as CodingCertification.org uses for their- Understanding Health Insurance.  It is the gold standard in the industry for teaching medical billing.
Medical Coding Class – AAPC's Medical Billing Credential
I am frequently asked how to study for the new exam. If you have taken a qualify medical billing course that did not use the Understanding Health Insurance book, I highly recommend buying that book, and reading it thoroughly. After reading that text, I suggest going over all the chapter reviews again. It is also a good idea print out a copy of the CMS-1500 form and memorize what information goes into each block. The only other memorization that I recommend is to make flash cards of the CPT modifiers and learn them well. Also, know your "documents" like the Remittance Advice, Explanation of Benefits, Patient Registration forms, etc. After doing this preparation, I suggest buying mock exams from the AAPC and Codingcertification.org. If you score well on these exams, then you are reading to take the AAPC medical billing exam.
AAPC gives 2 attempts for one fee for the exam. I tell my students to relax and think of the first test as a "practice test." If you pass, great! If not, then you will know which areas that you need to study harder, and will pass on your second attempt.
Medical billing a great career to get into now with the aging baby boomers and new healthcare laws,  many people are accessing the healthcare system like never before. This creates a huge need for properly trained medical billers. There are few careers that you can train in just a couple of months time and start making good money right now.
By: Dawn Moreno, PhD, CBCS, CMAA, MTC. Dawn lives in the beautiful Southwest and has been a medical coding and billing instructor for over 7 years. Her joy is teaching adults new career skills. .  Interested in quality medical billing training?   
Get More Details about Medical Coding Class – AAPC's Medical Billing Credential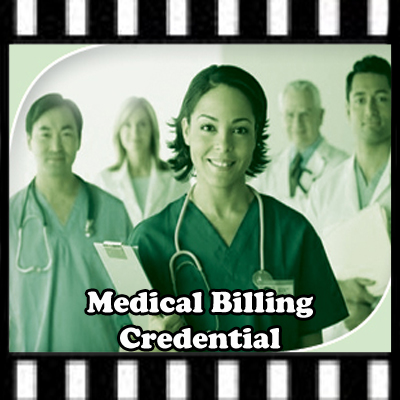 What Medical Coding Credential to Get First? – Video