Applying Information Learned in The Field – Tiffany Used CCO to Get to the Top of Her Game…And Stay There
Whether you want to achieve your next level of certification or improve your knowledge for your current position, our educational material can give you the tools you need to succeed.
Tiffany Anderson connected with our method and used it to help her perform her job duties. She now plans to use the material to get her next levels of certification, and the job title and pay raise that go with them.
Read Tiffany's story and see how you can take the same path to a better career.
This student case study covers:
How our Review Blitz videos and monthly webinars can directly help job performance.
How CCO methods improve how people process and retain critical information.
First-hand testimonial of how enjoyable it is to work with CCO.
If you want to advance your career with certification or simply improve your job performance, CCO can help you achieve your professional goals.
Student Case Study: Tiffany Anderson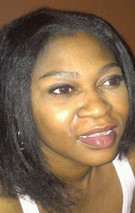 "I was as giddy as a schoolgirl when I found CCO. Between the Blitz videos and the monthly webinars, I've taken away so much. I just keep learning and it's really helped me in my job. I've recommended them to others and will continue to do so. Laureen makes you want to learn. She also makes it easy to get engaged and interested in the content. She gets down to the nitty-gritty."
Coder Challenge
For the past two years, Tiffany has worked as a medical claims auditor for Xerox HR Solutions. "Everyone has been talking about getting their certifications before ICD-10 kicks in. There's a fear that the tests are going to get more difficult. So, I figured I might as well put it behind me too." With the help of the Blitz videos, Tiffany got her CPC-H credential. Up next are the CPC-P and then the CPMA. She'll circle back to the CPC at a later time. And, she plans to do it all with more help from CCO.
Coder Solution
"After watching a YouTube video, Tiffany was convinced that CCO was for her. "Laureen's 'no beating around the bush' style made me feel confident. She really simplified the process and her personal stories only added to my ease of understanding. Her open book and note-taking techniques were beneficial in helping me to quickly sort through information during the test."
Tiffany's Best Takeaway
During a recent medical audit, Tiffany found claims that were bundled that should not have been. The claims pertained to mental health and the time and evaluation and management codes. "Thanks to things I've learned with CCO, I was able to identify this and make sure all claims were compliant," she says.