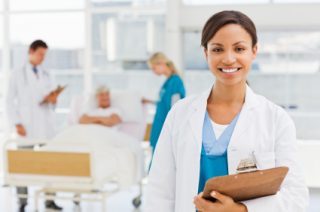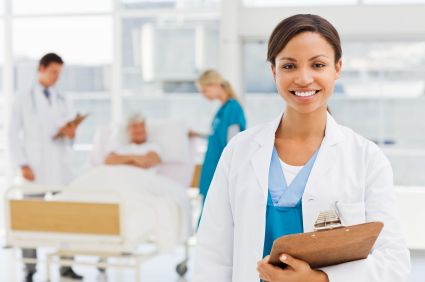 Q: I want to be a certified professional coder – where do I start?
A: The first thing you want to do is obtain a copy of the exam application packet from the AAPC (American Academy of Professional Coders) available at https://www.aapc.com or by calling 800-626-CODE. This four page form will explain exactly what is covered on the exam, how to apply and what you need to submit. Keep in mind the AAPC requires 6 weeks to process your application. Therefore an exam date of September 18th will require your exam application to be received no later than August 6th.
Q: What is the difference between the CPC and COC (formerly CPC-H) credential?
A: Because there are distinct differences in CPT coding for physician services vs. outpatient facility services, AAPC has two accreditation exams to meet this need. The CPC for physician coding and the CPC for facility coding (outpatient hospital).
Q: What is covered on the CPC exam?
A: The CPC exam covers medical terminology, anatomy, CPT Coding Guidelines, Use of Modifiers, ICD-10-CM (Vol. 1 & 2) Diagnostic Coding, E&M Coding, Anesthesia Coding, Surgical Coding and HCPCS Level II coding.
Q: What is the format of the CPC Exam?
A: There are 100 multiple choice or true/false questions as follows:
Evaluation & Management (6)
Anesthesia (4)
Radiology 70,000 series (6)
Pathology 80,000 series (6)
Medicine 90,000 series (6)
Medical Terminology (4)
Anatomy (4)
ICD-10-CM (5)
HCPCS (3)
Coding Concepts (7)
10,000 series (6)
20,000 series (6)
30,000 series (6)
40,000 series (6)
50,000 series (6)
60,000 series (6).
Cases (10)
Medical Coding Training: How to be a Certified Professional Coder — VIDEO
Q: How is the exam scored?
A: The exam used to be scored in three sections but that is no longer the case. You need to get a 70% or higher to pass.
Q: Is the exam open book?
A: Yes you will use your CPT, ICD-10-CM and HCPCS manuals for the current year or the year you applied for. You are not allowed to use a medical dictionary. You can use any version of ICD-10-CM or HCPCS but you can't use the expert version of CPT. Review application instructions carefully.
Q: I heard that only people with experience can take the exam, is that true?
A: The CPC credential indicates you passed the exam AND have met the experience requirements. If you don't meet the experience requirement you can apply for the apprentice credential (CPC-A). You will take the same exam but will be awarded the CPC-A credential. When the required medical coding field experience is met, you can submit documentation and receive your official AAPC CPC designation.
Q: How much experience is required?
A: Two years experience is required for the CPC designation. One year is waived if you have taken an 80 hour coding course and six months is waived if you have taken a 40 hour course. If you do not meet this experience apply for the "CPC Apprentice" designation.
Q: Where can I take the CPC exam?
A: The exam is offered annually at the national AAPC conference and quarterly at local chapters throughout the US. The best way to locate an exam in your area is to go to the AAPC web site (www.aapc.com) and use their "exam finder" feature. Once you find an exam date and location make a note of the exam index number and proctor information to put on your application. It is a good idea to contact the proctor to make sure there is room available.
Q: How do I apply for the exam?
At least eight weeks prior to your desired exam date mail in your completed exam application form, letters of reference (not needed if applying for apprentice designation) and exam application fee ($285). You should also be a member of the AAPC and it is a good idea to apply for membership before applying for the exam so you are established in their system.
Q: Do I have to take a course before taking the exam?
A: No, the AAPC does not require that you take a course in order to sit for the exam. However if your experience is limited to only one or two specialties it is recommend you take a course or at the very least attend a review class.
The AAPC has several educational products to help your prepare. They have an independent study program (ISP), the Professional Medical Coding Curriculum (PMCC) which is a classroom course offered by approved curriculum sites, and a study guide. Also many local chapters offer review classes.
Other education sources to consider are local colleges and vocational schools. Make sure they are advanced courses designed to prepare you for the board exam. Check their syllabus against what topics are covered on the board exam.
Q: Besides taking a course how can I prepare for the exam?
A: A lot of preparing depends on what you already know. Multispecialty surgery coders seem to have the broadest base of experience and do well on the exam because there are 60 out of 150 questions on surgery. Many are not so fortunate and spend time studying each surgery sub-section along with the medical terminology related to that sub-section.
Know your surgical suffixes like -otomy, -ectomy, -ostomy etc. like the back of your hand. This will help you read surgical scenarios accurately. If you're weak in medical terminology purchase a medical terminology text book and consider making flash cards. You are not allowed to use a medical dictionary during the exam so it is very important you know your medical terminology.
I highly recommend using the professional version of CPT, study each of the guideline sections thoroughly and ask yourself what are 10 key things I could be tested on. When you're in the guidelines you'll see where they note additional guidelines that are found within the section instead of at the front. Go to those and make sure you understand the principles there.
Mark up your CPT books by highlighting key words especially in the guidelines area. You are allowed to make brief (one to three word) notes in the margin by your codes. Usually underlining a key word in a code is all that is needed to make it stand out compared to a neighboring code. Group families of codes together and underline or highlight the key word or phrase that makes that group different from the other groups in the same category.
Related Certified Professional Coder Posts: