Q #5: Hi guys, I have a question regarding HIV coding. A patient has been exposed to the HIV virus but exhibits no symptoms. What ICD-9 codes are reported?
A: Look up Exposure/ HIV and you will be directed to V01.79.
Q #6: What is the correct ICD-9 code to use for a hip ultrasound?
A: That one we're going to have to research. Please put this question in the forum.
HIV Medical Coding | Medical Billing Coding – Video
Alicia: Remember the ICD is the diagnosis, not the code for the ultrasound itself. You need a diagnosis code to show why they're doing an ultrasound, I assume.
Q #7: I'm a brand new student. Am I in over my head here?
A: If you mean with the webinar? No, because you can always learn. If it's overwhelming to you, don't worry about it, it's just things to come and you know that you have a place to come back to, to ask your questions and learn from other people's questions. I think it's just fun to be around coders in a social setting and we like to do this at night because we're at home, it's not this formal work type webinar that you're attending with colleagues – and that's really our style. We're very informal. We get brand new student questions, too, and I think that's what we really like about our discussion board, it's very, what I call warm and fuzzy, very supportive. As of yet, there has been no cattiness, and we're very proud of that, and we hope to continue to attract like-minded and energy people. So, hang in there with us. You don't need the CEUs. Come to just sit back and relax and see what you can glean from it.
We have the answer V01.79 is the exposure to HIV.
Learn More Details about HIV Medical Coding | Medical Billing Coding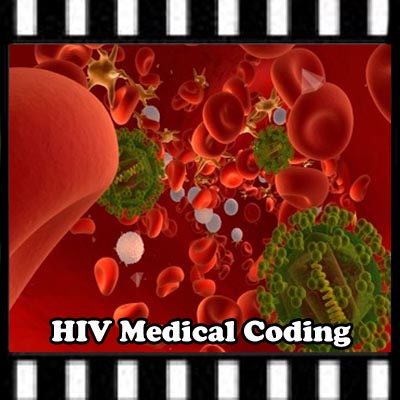 HIV Coding – Video