As a medical billing instructor, I am frequently asked what are the best ways to proceed through an online medical billing course.  Most students taking online medical billing courses also have other responsibilities such as spouses, children, jobs, etc. They need to make the best use of their study time. Whereas all courses are different in how they are set up, most have a textbook and online component.  The following are tips that I give my students in how to successfully move through their course and build momentum.
Study Tips for Online Medical Billing Students
Set up a study plan outlining when/where/for how long you will study. This should coordinate with your current work/home schedule. Tailor your plan to be realistic. For example, if you schedule a 5-hour study blast, and know that you can't stick to that, it won't work for you.  It is usually best to schedule 1-2 hours of study at a time. This gives your brain time to process the information.
If you are using a textbook, highlight key points while you read. Make sure to pass the end of chapter reviews. If you do not pass them, go back over the chapter text.
When reading/working with online material, you can make notes on important points. Do not try to rewrite the course, though.  Ask yourself as you read, "Would this likely appear on a test?" If so, make notes.
Build momentum. Don't allow days and weeks to go by without working on your program.
Keep in contact with your instructor or coach and feel free to ask questions on material that you do not understand. If you do this, you will maintain cognitive consonance which means all the information is working together in your brain correctly :).
The most important thing to remember is that life can get in the way of our best intentions. Don't let a setback in your study time make you quit. Keep at it until you complete your course. Also, strive for good scores but not perfect scores. It's about knowing how and where to find information over simply being able to memorize facts.  A good course teaching adults will usually allow for open book testing.
Medical billing is a great career. Typically training takes between 8-16 weeks. It's a wonderful career field with jobs readily available.
By: Dawn Moreno, PhD, CBCS, CMAA, MTC. Dawn lives in the beautiful Southwest and has been a medical coding and billing instructor for over 7 years. Her joy is teaching adults new career skills. .  Interested in quality medical billing training?   
Find Out More Details about Online Medical Billing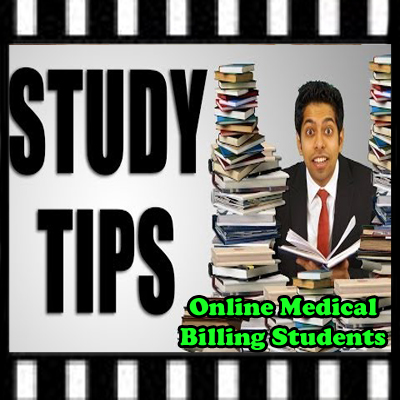 Online Medical Billing Course|Coding Certification – Video