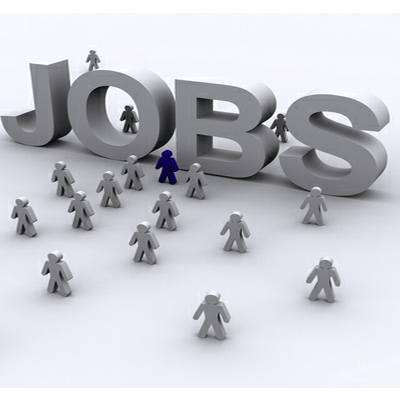 One of the best things about a career in medical coding is the ability to advance your position to make more money. There are many ways to go about doing this, some harder or at least taking more effort and flexibility, than others. Interestingly, unlike a lot of other jobs, you don't need to do anything extremely different than what you are doing right now in order to increase your medical coder salary in the not-so-distant future.
Medical Coder Salary — 4 Ways to Earn More Money as a Medical Coder:
Relocate: Put quite simply, you can move to another state and make more money as a medical coder. Since each state has a different need for medical coders, it follows that salaries and job openings are different. For example, the state of New Jersey pays their medical coders $47,050 per year on average, and the District of Columbia pays $43,140 annually. On the contrary, a state like Arizona (which has a large amount of medical coders so less need) only pays $34,720 per year on average. But it's not only by state.  For instance, though the average in Jersey is $47,050, the average in Newark, New Jersey is $52,530. So, by doing your homework, you can find places to live that will offer you a higher salary as a medical coder. (note: Some places of employment even offer relocation pay to help offset the move!)
Change Venues: Another indicator of salary is based on where a medical coder actually works from. For instance, medical coders in a general medical or surgical hospital typically earn higher pay per year than those who work in small, private doctor's offices.  Working from home can also help to boost your annual income. It's best that you search around your own area for different venues which you could work from to see which offers you the highest salary, best hours, and most benefits. This is particularly recommended for those who can't relocate due to family or other restraints
Continuing Education: Perhaps the most effective way to increase your medical coding salary is to continue your education to attain more certifications and qualifications. As with almost any job, the more training and qualifications one has, the more in-demand they become and the more willing employers are to dole out higher salaries to obtain them. Look towards certificate examinations as a goal here and you should be well on your way to getting that bigger paycheck you desire. There are even online learning medical coding courses which will end in the completion of certification exams. Look for more information on the AAPC's website as to conferences in your area, webinars, and online courses. Also, it's good to keep in mind that a lot of advanced medical coding jobs are starting to require baccalaureate degree's from their potential employees.
Take on home work: Medical coders who take on coding work from home increase their salary by picking up the extra work. Of course, this requires hard work and giving up some of your downtime, but for those who want to get ahead, or even justwork part time to save for a new car or vacation, this is a very practical and efficient option. Other options include working in a smaller doctor's office on the weekends or other similar situations where your secondary job is at a different location than your primary job.
By doing your homework, you can ensure that you will get the best medical coding jobs around, all the while making the most money you can possibly make.
Related Medical Coder Salary Articles: