Are you getting prepared to take the AAPC ICD-10-CM Proficiency Exam? If you're a medical coder who wants to be prepared for the future in your field and know everything you need to know about ICD-10 then this fantastic ICD-10-CM Proficiency Exam Training course will do just that for you. It's called the ICD-10-CM Blitz Course.
The "ICD-10 Blitz" Helps You:
Prepare to sit for the ICD-10 proficiency assessment and take the test with confidence
Embrace diagnosis coding- the basis of ICD-10-CM coding, as the wave of the future in reimbursement
Discover and study only the parts of ICD-10-CM that you are most likely to be tested on
Acquire confidence in your overall coding ability, not just with ICD-10-CM
Makes you more marketable as a medical coder
And much, MUCH more!
What's Inside:
When you purchase the ICD-10 Blitz, you start at the welcome area which includes everything from a video on passing the proficiency exam, welcome information, answer keys and a place for you to ask questions of your coach at the CCO Help Desk Request.
Let's take a look at everything that is included in the course.  We have eight parts to the training:
#1 The ICD-10 CM Slide Deck
#2 ICD-10-CM Blitz Case Studies
#3 ICD-10-CM Quizzes
#4 ICD-10-CM Decision Tree Mind Map
#5 ICD-10-CM Mini Course
#6 ICD-10-CM Blitz "Extra Stuff" + Bonuses
#7 ICD-10-CM Blitz Practice Exam
#8 CCO Personal Coach
When we open one of them up (shown below), then you're going to see that we have a slide deck, videos and a quiz.
Overall, this is the ICD-10 Blitz. When you purchase this, you get all of slides, videos and practice exams plus all the extras that we've packed in. Over 20 hours of ICD-10 video training. You get a coach to answer your questions and the practice exams to make sure that you go in with confidence to take the ICD-10 proficiency exam with the AAPC. Or if you're just wanting to know more about ICD-10 to see if you're ready for that transition, this course will help you greatly.
Get this fantastic ICD-10 training course with CCO and gain immediate access.
You'll Start Seeing Immediate Results with our "ICD-10-CM Blitz"….
√ Learn about their proven strategies for studying, taking and passing the ICD-10-CM Proficiency examination.
√ If you are interested in viewing and experiencing a great educational, fun and high value ICD-10 Online Training Course, then please purchase your subscription below.
√ This ICD-10 Blitz Course is perfect for those preparing to take the ICD-10-CM Proficiency exam.
√ For those of you who are just preparing to sit the ICD-10-CM Proficiency exam, this ICD-10 Course will  make a huge difference in helping you master time management and retention skills that will help you pass the exam.
17.5 AAPC CEUs for the Already Certified!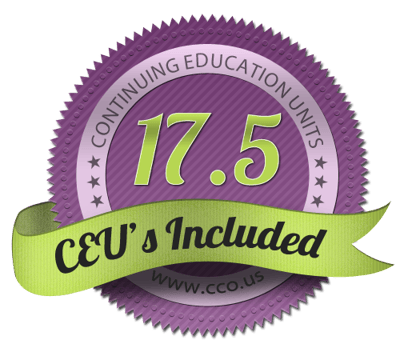 This program is approved by the AAPC for 17.5 CEUs for attendees who are already certified.
Best of all, it only costs $395 (or $495 with textbook)
Also receive online video recordings to review at your leisure.
Plus a 50 Question ICD-10-CM Practice Exam – a $29 value.
Join our

ICD-10 Q&A for FREE.

Register NOW! (Limited slots only)
Related Posts: